Whether you're cruising around in leather-lined luxury or scurrying through the school run in your fuel-efficient family wagon, you've probably got car insurance to cover you for any unexpected incidents or accidents. On top of your standard comprehensive car insurance, however, there are a few optional extras you may want to take out to protect your vehicular pride and joy.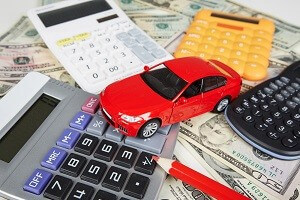 Our driving lifestyles are all different, so why not choose a policy that suits your choice of car and your unique needs as a car-owner? Through optional extras cover, you can tailor your policy in two ways: extra protection or reduced premiums. Many things, like Windscreen and Glass, Personal Effects and Accident Car Hire are not always covered by standard comprehensive policies, but could be a worthwhile addition, depending on the type of policy you are looking for.
Extra protection does come at a price; insurers will charge an additional premium for each type of optional extras cover you decide on, so choose wisely and make sure you find a balance between what you need and what you can afford. Also, be aware that, except for Roadside Assistance which you can sometimes purchase as a stand-alone ancillary cover, most of these optional extras need to be added to an existing comprehensive insurance policy. However, do check with your policy provider to be sure.
Below are some common optional extras that will give you and your car a higher level of protection.
Personal Effects
Car insurance covers the vehicle itself, but some standard comprehensive policies will not cover personal effects that are lost, stolen, or damaged while inside a vehicle. For example, if your car is broken into and your laptop stolen while you're ordering a take-away latte on your way to work, your car insurance may not cover you to replace your laptop. However, some insurers will provide cover for personal effects (personal property) inside a vehicle for an additional premium.  Limits and restrictions do apply so  check with your insurer to ensure you have accurate information about this.
Accident Hire Car
Having comprehensive car insurance means that you'll be covered for repairs or replacement if your car is damaged or written off, which provides excellent peace of mind. But what happens while you wait for your repair? If it's just cosmetic, like a scratch in the paintwork, you may still be able to drive your car. But what if your car is so damaged that it can't be driven until it's fixed, and you have to wait two weeks for a replacement part to be shipped from Sweden? Not only do you have to deal with the stress of getting your car fixed, but you may need to hire a car while you wait for yours. This will clearly be an unexpected and undesirable expense.
Many insurers offer replacement hire car cover in the event that your car is stolen but not in the event of an accident. For an additional premium, they'll provide you with a hire car while your vehicle is being repaired. The duration of the hire car and or the daily car hire payment limit may vary, so be sure to check your individual policy's Product Disclosure Statement (PDS).
Roadside Assistance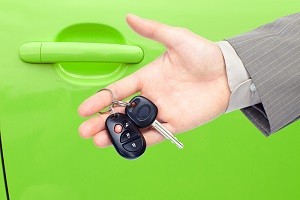 If your car breaks down, you run out of fuel or you puncture a tyre, not only will you be stranded, you'll also be paying out of pocket expenses for repairs and possibly a tow truck. Did you know a tow could cost you, on average, around $200AUD? Standard car insurance does not cover vehicle breakdowns or incidents due to wear and tear. Adding Roadside Assistance cover to your existing car insurance could mean that you're covered for various mechanical or electrical breakdowns (including battery issues), lockouts, bogs, flat tyres, and, in some cases, emergency fuel.
Windscreen Cover
Chips and cracks in windscreens are common. Fortunately, they're easy to fix. Unfortunately, this fix or replacement can be expensive. Auto-glass is a specially constructed laminated glass developed for use in cars to reduce glare and increase visibility and safety. Windscreens need to be replaced by specialist auto-glass repairers and this can be costly. Windscreen cover will pay to replace or repair a chipped or broken windscreen, although limits may apply. Depending on the windscreen cover provided, this may be done excess free, at a reduced excess or the insurer may apply the full excess. You may also want to consider if a windscreen claim will affect your No Claims Discount.
If you're looking to give your wallet a rest, there are actually some car insurance optional extras that will help you to reduce your premium.
Adjust Your Excess
Some policies allow you to choose an excess amount. Choosing a higher excess may mean a lower premium with some insurers. While the savings offered by reducing your excess can be tempting, make sure you weigh up the potential savings against the risk of making a claim, because the higher the excess, the more you will be left out of pocket if something happens to your car.
Restricted Drivers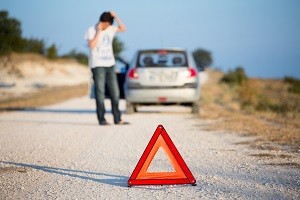 Most insurers will allow you to nominate drivers for a vehicle. This is a great option for older people who know that their car will never be driven by someone under the age of 30 (on some policies it can be restricted to as young as 21). Some policies will also allow further nominated driver premium reductions if the car is driven less than a set number of kilometers (usually 10,000kms) per year.
Restricted Kilometers
Some insurers will offer a "pay as you drive" cover for those drivers who only drive their car every now and then. The policy offers the same features as other comprehensive policies but with a reduced premium by only paying for the kilometers you plan to drive. So the less you drive, the more you save.
No Claim Discount
A no claim discount protection is exactly what it sounds like. If you make a claim but have purchased a no claims discount protection option, it can protect your NCD.  The longer you drive without making a claim, the higher your rating will be, until you reach the maximum discount, known as rating 1. The no claim discount varies between providers so check your Product Disclosure Statement to ensure you have accurate information.
If you do have a no claim discount and you're faced with a claim, look at the potential cost of the claim versus your excess to see if it is worthwhile to continue with the claim.  You should weigh up the potential effect (if any) to your NCD. In some cases it may be worth paying for the repair yourself and keeping your no claim discount intact.
More Info
You can compare the nuts and bolts of a wide range of car insurance policies, including the available optional extras, making it easier for you to make an informed decision!
Whatever your lifestyle and situation, it's a good idea to tailor your car insurance extras policy to suit your individual needs, and make the most out of your car insurance policy.
Did you find this article interesting or helpful?