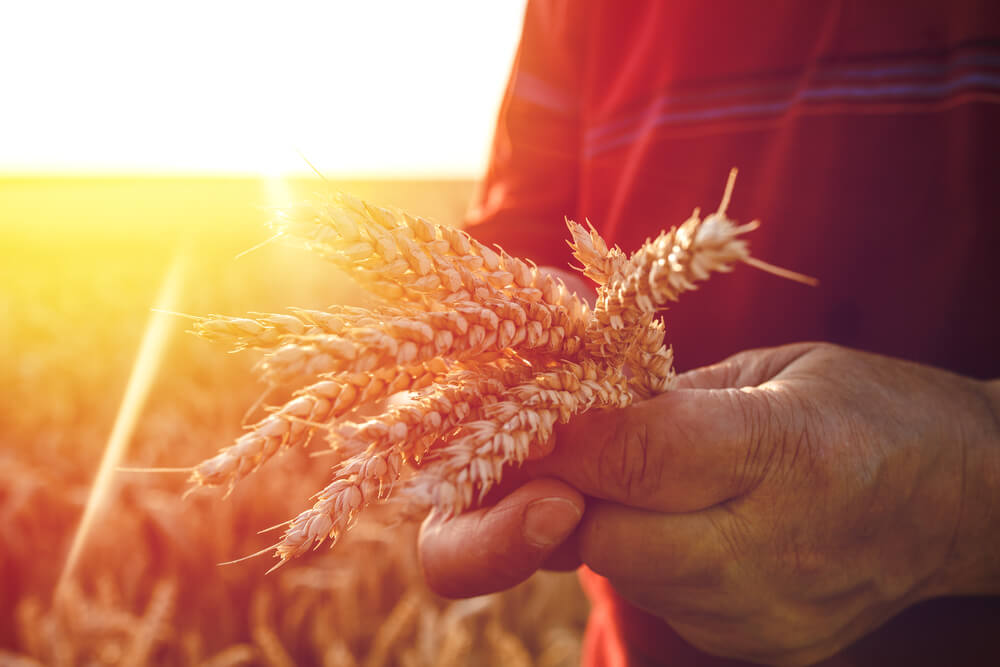 The triangle green and gold kangaroo logo is perhaps the country's most recognised seal of approval, certifying that a product is genuinely Australian made.
In recent years, shoppers have become more concerned about where their products come from. A survey by Roy Morgan revealed the majority of Aussies (90%) are more likely to buy goods made at home than overseas,1 at a time when an estimated three-quarters of the products in our shopping trolleys are manufactured abroad.2
The 'Made in Australia' promise is especially important to consumers when it comes to food, complementary health products, building and renovation, pet care, household appliances and beauty and cosmetic products, according to Roy Morgan.3 The 'Australian made' claim also ranks a close second priority to price considerations when consumers look at a product label, according to Colmar Brunton.4
The study also found that consumers would second-pick buying goods from Australia's leading international trading partners, with 60% saying they'd be more inclined to buy products made by our neighbours across the ditch, New-Zealand, followed by the United Kingdom and the United States.
While Australian goods can sometimes be priced at a premium compared to imported products, buying 'local' can outstrip the initial costs at the checkout and have long-lasting impacts on our economy, community and environment.
So, what are the benefits of buying Australian-made?
What does Australian made mean?
Under Australian consumer law, a product can be labelled 'Made in Australia' if it satisfies the following criteria:
is substantially transformed in Australia (referred to as the 'substantial transformation test')
the goods were at least 50% produced and manufactured in Australia (referred to as the cost of production/manufacture test).5
It provides assurance of product quality and safety
Australia is renowned for producing some of the best quality products in the world.
This is because Australian-made products are subject to stringent quality and safety standards under Australian Consumer Law (ACL) and come with automatic guarantees that protect consumers.
Local suppliers and manufacturers are legally required to comply with mandatory Australian health and safety standards and can incur penalties for selling uncompliant products.6
While many foreign-made products also come with warranties of their own, cashing those in can feel like chasing your own tail. On the other hand, with a locally owned and operated company, your recourse can only be a phone call away.
Buying locally stimulates the local economy
It's estimated that 85% of the products in the average Aussie's grocery trolley are made from foreign-owned companies, resulting in about $100 million in profits going outside the country, per day.7
From an economic standpoint, buying Australian-made goods supports local businesses (manufacturers, farmers, processors, tradespeople), helps create more local jobs, keeps profits in the country and improves our overall standard of living.
In short, buying Australian-made products reinvests valuable dollars into our local industries, economy and community.
For example, every $1 million of retained or new manufacturing business in Australia creates:
$333,900 worth of tax revenue,
$985,000 worth of value-added,
$95,000 worth of welfare benefits,
It's also said that if every Aussie redirected just $10 a week to buying Australian-made products, the country would gain a whopping $4 billion a year and create 100,000 new jobs.8
It supports fair wages and safe working conditions for all
Australia has one the highest minimum wage standards in the developed world,9 so when buying Australian-made goods, consumers know the labour force along the production line and supply chain are receiving a fair wage for their work.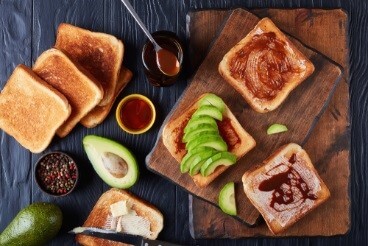 Buying locally-made goods also means we can keep manufacturing on home soil, where we have some of the safest and tightly regulated working conditions in the world, instead of shipping jobs overseas, where working conditions may not be as ethical and safe compared to Australia.
It's better for the environment
Australian manufacturers and growers operate under strict environmental protection policies laid out by national and state laws.
Buying locally-produced products can also reduce our carbon footprint by cutting down on transport of products or materials over long distances. Consumers are also becoming more conscious of reducing food kilometres, the distance our food travels from the paddock to our plates.
Did you know that a typical Melbourne shopping basket has travelled 70,000 kilometres? That's the equivalent of travelling around Australia's coastline three times!
If we took locally-grown oranges, for example, they travel 12,311km less than Californian oranges sold in many supermarkets and fruit shops in Melbourne, according to a report by CERES.10
How do I know if I'm buying an authentic Australian-made product?
The best way to recognise genuine Australian-made products is to look for the country-of-origin certification trade mark. If a product is made in Australia, it should feature a distinctive triangle green and gold kangaroo logo on its packaging or label.
Since 2016, all food products in Australia must display 'country of origin' information labels.
Beware that companies who claim being 'Proudly Australian Owned' or 'Proudly Australian' don't necessarily sell Australian-made products. Many companies operate a warehouse in Australia but sell products manufactured overseas which are then imported into the country and sold here.11
Genuine Australian manufacturers usually buy raw materials from local suppliers which are then processed (cut, sewn, packaged, etc.) by Australian workers, to produce authentic Australian-made products.
With this in mind, consumers should always read product labels for information ingredients, materials and country of origin and compare prices of products from different brands when shopping.
Sources
1 Roy Morgan- Aussies give stamp of approval to Australian-made goods (2019).
2 Commerce for Australian Citizens- Dick Smith and the 'buy Australian' campaign (2009).
3 Roy Morgan- Future purchase intention based on Australian made goods and products by categories purchased (2017).
4 Australian Made Campaign- Australian Made Campaign welcomes research that shows consumers want 'Australian made' (2016).
5 Find Law Australia- The requirements for an 'Australian Made' good or product to be considered fair dinkum (2019).
6 Australian Government- Product safety rules and standards (2019).
7 Commerce for Australian Citizens- Dick Smith and the 'buy Australian' campaign (2009).
8 Commerce for Australian Citizens- Dick Smith and the 'buy Australian' campaign (2009).
9 Organisation for Economic Co-operation and Development- Real minimum wages (2017).
10 CERES- Food Miles in Australia: A preliminary study of Melbourne, Victoria (2007).
11 Industry Search- 'Australian Made' vs 'Proudly Australian': what's the difference? (2013).
Did you find this article interesting or helpful?