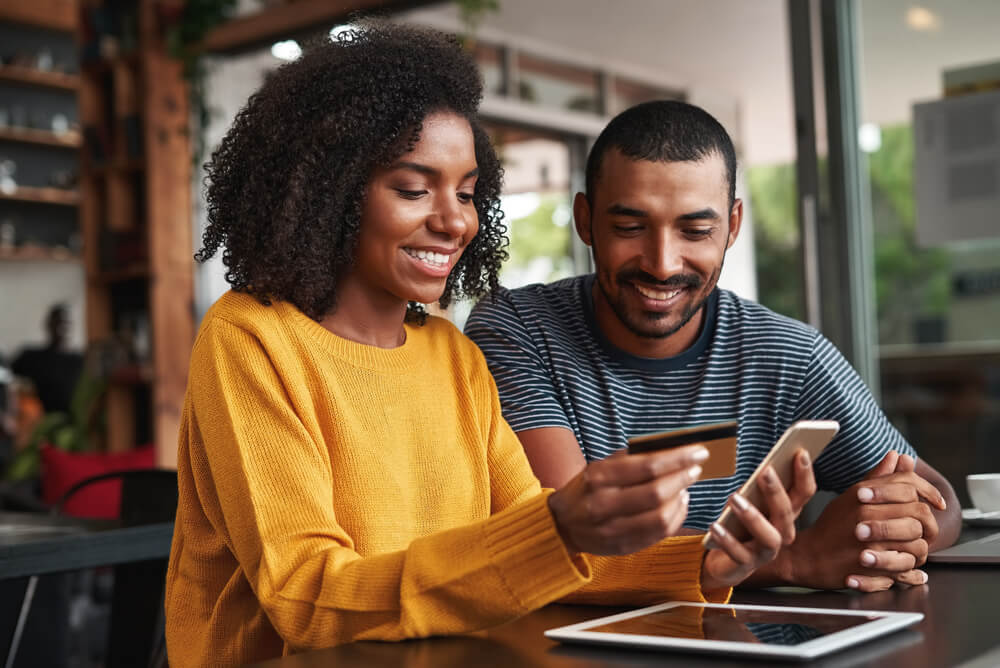 Australians aren't waiting for credit card interest rates to go down to start paying off their debts, new data shows.
Compare the Market's analysis of the latest Reserve Bank credit card statistics for December 2021 shows another marked decline in balances accruing interest (aka debt) on credit cards, continuing the trend that's been accelerating since the onset of the pandemic.
However, they're doing so without the help of their banks, as credit card interest rates have not fallen an inch despite interest rates for other products like home loans being at record lows.
According to the Reserve Bank's data, the average interest rate for 'standard' credit cards is 19.94% p.a and has been since the beginning of pandemic restrictions back in March 2020.
In that time, total credit card debt has plunged from more than $28 billion to $18 billion – a massive 35% drop.
With credit card debt at its lowest level in 18 years, Compare the Market spokesperson William Jolly said more and more people are saying no to high-interest credit cards.
"A combination of higher levels of saving during the pandemic, stimulus measures, less frivolous spending and more time devoted to cleaning up our finances have all led this credit card debt purge," Mr Jolly said.
"In a period when money is tight and interest rates are at historic lows, people have been looking at their high credit card interest rates and asking themselves "why am I still paying this?"
"Of course, such cards can have their benefits – with travel reopening once more, high-interest cards are more likely to come with attractive features – but the average Australian clearly seems to think the negatives of these cards outweigh the positives."
This doesn't mean people aren't using credit cards though.
According to the Reserve Bank's data, the number and value of purchases on credit cards reached record levels in November 2020, likely thanks to sales like Black Friday and Cyber Monday, before falling by 5.4% in December.
Total card purchases ended 2021 4.4% higher, compared to a 6.5% drop the previous year.
"What this means is people are just being more responsible with their credit cards, rather than getting rid of them altogether," Mr Jolly said.
"They're either using low-interest cards instead, or they're prioritising paying off their credit card balances in-full instead of accumulating interest.
"This is very promising to see, as an interest rate of almost 20% is quite frankly far too high to be paying on day-to-day spending."
The cash rate is down – so why aren't credit card rates?
High interest rates on credit cards are not uncommon: even 'low-rate cards' according to the RBA's data have an average interest rate of almost 13% p.a.
Yet interest rates for other personal lending products are far lower, and generally always have been.
The average owner-occupied home loan as of December 2021 is 2.70% p.a, with the average fixed loan even lower at just over 2.00% p.a.
The average fixed personal loan meanwhile has an interest rate of 5.80% p.a.
This large difference is down to a term called 'credit card stickiness', and according to Mr Jolly, there's a pretty simple explanation as to why.
"The official cash rate still sits at a record low 0.10%, but unlike mortgages, credit card rates aren't tied to the cash rate," Jolly said.
"This has been a point of contention in the industry for some time, with the Victorian Treasurer writing to his federal counterpart last year urging him to change that, but as things stand, the only thing forcing banks to cut credit card rates is themselves.
"Banks have argued before that there's more to credit cards than just interest rates, primarily the extra features and bonuses customers can get, and there's certainly some merit to this.
However, Mr Jolly said these features often don't justify the interest rates being quite so high.
"To someone who pays off their balance every month, the interest rate might be irrelevant, but many people often overestimate their ability to do so," he said.
"If you're stuck on a credit card with an interest rate that's too high, consider cancelling it and switching to one with a lower rate, or switching to a 0% balance transfer if you've already got some debt piled up."
For more information, please contact:
Sarah Orr | 0401 044 292 | [email protected]   
Compare the Market is a comparison service that takes the hard work out of shopping around. We make it Simples for Australians to quickly and easily compare and buy insurance, energy, travel and personal finance products from a range of providers. Our easy-to-use comparison tool enables consumers to find products that best suit their needs and back pocket.
Did you find this article interesting or helpful?