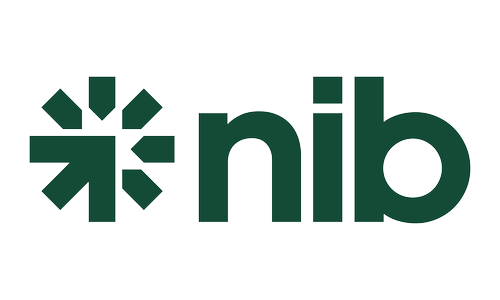 nib health insurance at a glance
nib is one of Australia's fastest growing health funds since it was established in 1952
Provides over 1.5 million Australians and New Zealand residents with health and medical insurance
Plays an active role in their community through the nib foundation and their reconciliation action plan.
About nib health insurance
Since 1952, nib has been committed to giving its members access to better health information, tools and services. By increasing health literacy, promoting healthy behaviours and reducing preventable diseases, nib proves to be more than just an insurance company.
Through the nib foundation, they have raised almost $25 million in funding for community health and wellbeing initiatives and committed almost 4,000 hours of their time to volunteer in their communities.
What does nib health insurance cover?
Nib offers a range of hospital and extras cover products for people at all life stages. Whether you're a single and looking to maintain your health with extras cover, or a couple looking to give birth in a private hospital, nib has you covered.
Hospital cover
Nib hospital insurance covers you for hospital treatment as a private patient for services listed on the Medicare Benefits Schedule (MBS). With hospital cover, you can avoid public waiting lists, choose your treating doctor and stay in a private room (on availability).
Nib offers a full range of hospital cover products, with Basic, Bronze, Silver, Gold and Plus tiered policies. All nib hospital products also cover you for emergency ambulance services and accidental injury.
Extras cover
With nib extras cover, you can claim for services outside of hospital that aren't paid for by Medicare. This includes services like dental, physiotherapy and optical.
Nib believes in giving its members the freedom of choice. That's why nib will cover you for treatment at any recognised healthcare provider, provided the service is covered under your policy. Alternatively, you can visit a nib First Choice dentist, optometrist or physiotherapist and receive lower treatment fees and exclusive offers.
This information is current as of January 2023. For the full details of what's covered on a nib health insurance policy, refer to the relevant policy documents.
Why choose nib health insurance?
Receive a 4% discount when you pay with direct debit (not applicable for Ambulance or Overseas cover)
Their easy-to-use app lets you check your extras limits, manage your cover and search for local healthcare providers
Take advantage of exclusive offers, discounts and promotions from a range of great brands
100% back on dental check-ups at nib Dental Care Centres
Get 10% off nib travel insurance. Terms and conditions apply.