Have you ever heard yourself say, "I'll go 'there' and do 'that' when I retire"? If you are saving your bucket list for your post-employment golden years, it's important to make sure you've got enough money to retire comfortably, so you can actually do all those things you've been dreaming of.
Superannuation is one way to plan for your retirement. Your employer pays a contribution into your chosen superannuation fund; currently the minimum is 9.5% of your salary and this amount is scheduled to increase to 12% over the coming years. You can also make voluntary contributions to your superannuation fund and we'll tell you some of the benefits of doing so a little later in this guide.
Over the course of your working life, these contributions accumulate – like a compulsory savings plan. What makes superannuation different from just popping your money into a bank savings account is that your superannuation contributions combined with other members' contributions in the fund are pooled together and invested. Profits from these investments are then distributed into each individual's superannuation fund to be re-invested the following year, and so by using the power of compounding interest your superannuation can grow into a nice nest egg for retirement. Superannuation funds are designed to help support you when you retire, so you can't access the money in them until you reach preservation age, retire or turn 65. But even if retirement seems like something far off in the future,  by planning early you can maximise your superannuation over your working life.
Investing in Your Future
While you can invest private funds in similar things to a superannuation fund like property, the stock market and managed funds, your earnings will usually be taxed at a higher rate than if you put the same money into your superannuation fund as a voluntary contribution. Making voluntary superannuation contributions can help build your retirement nest egg more quickly and can help you save on tax!  Contributions to your super fund and their earnings are generally taxed at just 15%, which makes super one of the most tax-effective investment vehicles.
Types of Superannuation Funds
There are several types of superannuation funds to choose from; each type is designed to suit different lifestyles and retirement savings needs, so make sure you understand the differences before you begin comparing your options for superannuation.
Most superannuation funds are accumulation funds, which means that contributions and investment dividends accumulate over time to build your superannuation balance. Some older funds offer defined benefit funds, although these are very rare these days; defined benefit funds pay a benefit based on a fixed calculation related to your salary over your working life and other factors.
Retail Funds – usually owned by banks or other financial institutions. They are open for anyone to join and usually offer a wide variety of investment options. The companies who own retail funds aim to take a percentage of the profits made from the superannuation fund's investments. Financial advisors, who may receive a fee for providing you advice on certain financial products, can usually recommend a range of retail funds.
Industry Funds – some industry funds are limited to members from certain industries, although most are now open for anyone to join. Industry funds offer a more consolidated choice of investments strategies – between 5 and 15, usually. They are often low fee and not-for-profit which means that all profits get reinvested to benefit members.
Public Sector Funds – created for federal and state government employees and are only open to those in the public sector. Generally, they have low fees and all profits are reinvested to benefit members. Some public sector funds offer defined benefit funds for long-standing members while newer members are put in an accumulated fund. The choice of investment options is usually limited.
Corporate Funds – arranged by employers for their employees. The structure of these funds varies. The employer and a board of trustees run some while others are outsourced to retail Super Fund managers. Portions of profits are usually retained by corporate funds if they are managed by a retail fund.
Self-managed Super Funds (SMSFs) – give you the option to manage your own super, which may be useful if you have good financial, investment knowledge and time to manage the fund. SMSFs require more work from you to ensure that your funds are well invested. There are strict regulations set by the ATO around SMSFs and typically you need a large amount of money to set up a SMSF to make it worthwhile. While life insurance and income protection policies are not standard as a benefit of your SMSF, stand-alone policies can usually be held inside the SMSF.
MySuper Funds – are a new requirement developed by the Federal government and offered by a variety of retail, industry and corporate superannuation funds. MySuper funds offer a simplified investment structure – either single diversified investments or lifecycle investments. Single diversified investments are a 'set and forget' option. Your fund will be invested at a standard risk-reward ratio for balanced growth (for example, 30% in low-risk and 70% in moderate risk). Lifecycle investment means that your funds will be invested more aggressively when you are younger and will become more conservative as you age, to protect your superannuation, as you get closer to retirement. MySuper funds are also low fee.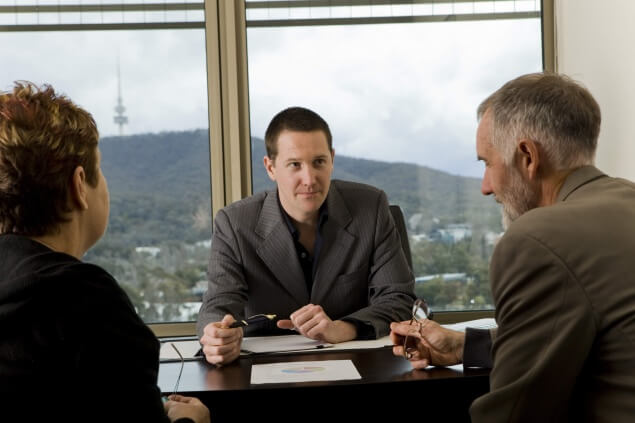 Risk vs. Reward
Once you've decided on the type of fund, you'll need to consider what type of investment strategy suits your long-term goals.
Your superannuation funds are invested by your superannuation provider in a variety of things like shares, property and managed funds. Different strategies are used to get varying levels of investment returns. If you choose an aggressive investment strategy, you may see higher financial returns but you also take on a higher risk of losing money if those investments don't pay off. Similarly, you could take a low-risk approach that usually protects the bulk of your contributions but will also result in a low-yield over the term of your investment. Balanced strategies split your fund over low-risk, medium-risk and high-risk investments.
You can change your investment strategy by contacting your superannuation provider. For example, some people choose more aggressive strategies when they are younger, transition to balanced investment plans during their middle years and then move to more conservative strategies prior to retirement.
Calculate for Retirement
Ultimately, you want your superannuation fund to help support a comfortable retirement. Do you know how much that retirement will cost? It's a good idea to prepare early and do some sums based on the lifestyle you want when you retire. Use this retirement planner calculator to see how much you will need for your retirement.
Access your Super
You can access your Superannuation once you meet a condition of release.  This can be when you retire, reach your preservation age and retire, reach your preservation age and start a Transition to Retirement strategy, turn age 65 or die.
You can't access this in a few forms. You can take your superannuation in a lump sum, which means that you can invest it or spend it on whatever you choose. You can take it as an income stream, like a monthly payment, which may help you manage your retirement funds more easily; you will also earn interest on the money that you are not accessing, so your money continues to work for you. Or, you can take it as a combination of both – some as a lump sum and the rest as a monthly payment.  Taxation will apply depending on how you access it and any other income you may have.
Combining Funds
There are benefits to keeping all of your superannuation in one place! Many of us will work several jobs in our lifetimes and it's not unusual to have more than one super fund kicking around. The problem with this is you're probably paying administration fees for each account you hold, which means you're losing money each year that you could be investing for your retirement. Having all of your super funds in once place also makes it easier to track your super and manage your earnings.  However there are reasons for not combining all your superannuation.  For example, where you have a medical condition that precludes you from obtaining further insurance, you may choose to retain a superannuation fund that has insurance in it rather than rolling it into one that doesn't.  Thorough research into your super funds and their benefits are highly recommended to help you choose any course of action.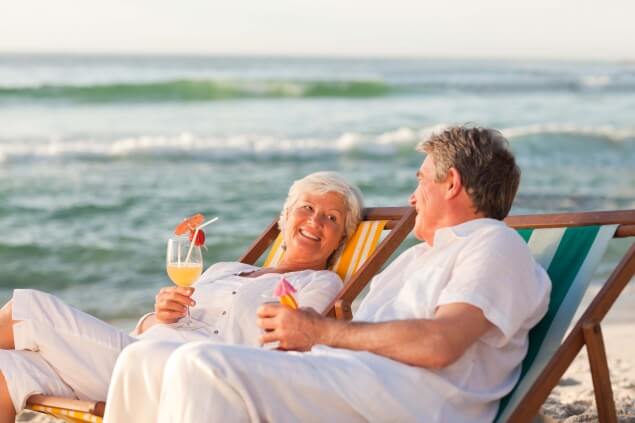 Choosing a Superannuation Fund
When it comes time to choose a superannuation fund, always consider fees, investment options, extra benefits, performance and insurance. Fees can vary greatly between funds so ensure you have a good understanding of what they are. Make sure your chosen fund has an investment strategy that suits your needs now and at retirement.  Some funds offer extra benefits or incentives for extra employer or voluntary employee contributions.
It's important to remember that superannuation is about long-term investment and growth. When looking at different providers, make sure you take into account their medium and long-term performance figures, not just their short-term gains or losses.
Remember past performance is no indication of future returns.
Superannuation and Insurance
Many superannuation funds offer life insurance and/or income protection insurance as a benefit. Unless additional contributions are made to cover the insurance premium, the premium will be deducted from the superannuation balance.  Research the insurance benefit carefully, as the amount of cover provided automatically may not be enough for your lifestyle and needs. Most funds allow you to take out additional life insurance and income protection insurance to ensure  your family are protected if anything happens to you. Compare products and providers to find one that suits your needs and budget, and help you ease into retirement feeling organised and secure.
Top image source*