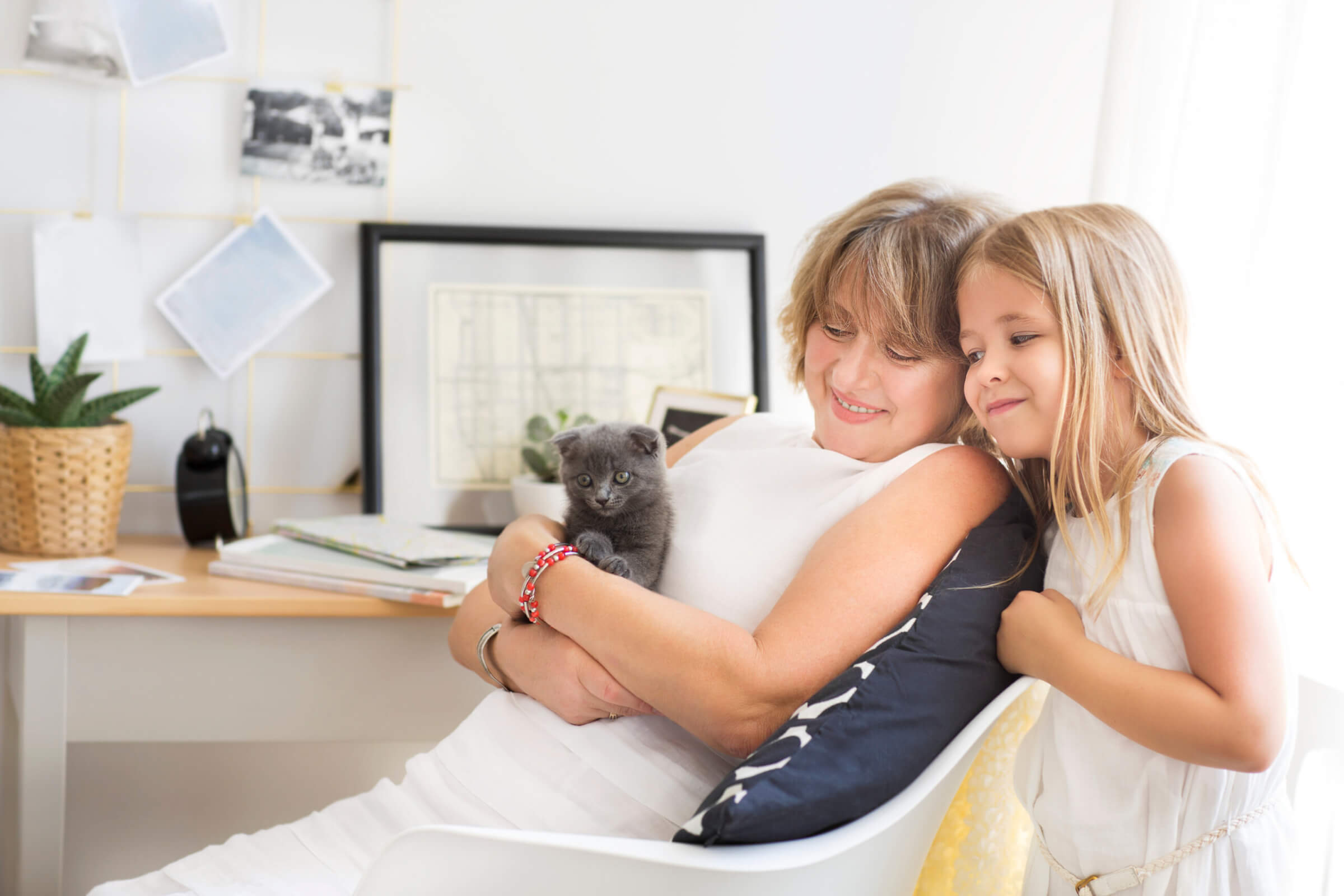 The differences between generations are a tail as old as time, but ahead of International Cat Day, alarming new research from Compare the Market has revealed just how different age groups are when it comes to caring for their pets.
The results? Well, according to the research, younger pet parents are more likely than older Australians to spend extra on healthcare for their furry friends.*
The research found that Millennials are the most likely to splash the cash at vet clinics, with the largest vet bill paid by Millennials being, on average, $2,728+. This number was almost $700 more than the next biggest spend at the vet clinic by Gen Z. Baby Boomers, on the other hand, were a bit more subdued in spending, on average $1,879+ for their biggest vet bill.
| | |
| --- | --- |
| Generation | Biggest vet bill spend + (average) |
| Gen Z | $2031 |
| Millennials | $2728 |
| Gen X | $1915 |
| Baby Boomers | $1879 |
Money aside, the research also found a distinct divide between how the lifestyles of younger and older pet owners are affected by their pets. Younger generations are more likely to admit that their pet impacts their living situation, such as their area or the type of property they reside in.
Additionally, Gen Z and Millennials are more likely to use their beloved pets as an excuse to get out of social events than their older counterparts.
On the other hand, Gen X and Baby Boomers are more likely to put off going on holidays to ensure that their pet is not left behind.
One thing that all generations could agree on was taking personal leave from their work to spend time with their pets.
 
Impact on lifestyle
Generation
Impacts living situation
Put off holidays
Get out of social events
Taken personal leave
Gen Z
39.0%
28.4%
28.4%
14.2%
Millennials
40.9%
30.0%
22.3%
15.8%
Gen X
31.0%
33.9%
15.5%
15.1%
Baby Boomers
30.5%
35.1%
17.9%
14.4%
Australian Average
35.1%
32.3%
20.1%
15.0%
Compare the Market's General Manager of General Insurance and pet insurance expert, Adrian Taylor, said it was interesting to see the role pets play in our lives.
"We can see a distinction of how different generations are impacted by pet ownership. From putting off holidays because they don't want to leave their pets behind or securing a pretty good alibi for bailing on social events, pet ownership is individualistic between the owners and their pets," Mr Taylor said. "What the findings do show is that while pets have a unique impact on their owners, people of all ages across the country have a great deal of love for their four-legged friends.
"And while there is no one-size-fits-all way of protecting your beloved pet, you can have added peace of mind by getting pet insurance. Pet insurance may not only cover you for accidental illnesses or injuries but, depending on your level of cover, could also add cover for pet dental, routine care and even behavioural management classes. These additional extras may come at an increased premium upfront, you know that your pet is covered in more circumstances."
The research also found that Gen Z was the least likely to know the breed of their pet (85.8%), while Millennials respondents were the most likely to know their pet's breed (90.6%). However, younger generations (Gen Z and Millennials) were less likely to know their pet's age than older generations (Gen X and Baby Boomers).
| | | |
| --- | --- | --- |
| Generation | % of respondents who don't know their pet's breed | % of respondents who don't know their pet's age |
| Gen Z | 14.2% | 4.3% |
| Millennials | 9.4% | 4.5% |
| Gen X | 13.7% | 2.2% |
| Baby Boomers | 13.3% | 2.5% |
| Australian Average |  12.3% |  3.3% |
"It's interesting to see such a stark divide between younger and older generations about what sort of information they recall about their pet." Mr Taylor said.
"Given the rise of adopting shelter pets for younger generations, where information about the breed or the pet's age may not be as easy to come by, it's understandable why more Millennials and Gen Z pet owners may not know these facts, though it is curious to see that Millennial pet owners are the most knowledgeable on their pet's breed.
"While these basics may not affect the love you show your pet, it may be prudent to know these facts. Certain breeds, such as Persians or Pugs, may suffer or be more prone to specific hereditary diseases and illnesses. In the case of pet insurance, not knowing your pet's age or breed will not affect you taking a policy out for your pet, if there is a claim later on and the breed is recognised, your policy will be adjusted and your premium will also change as a result."
While the results show that there is a deep generational divide in how people care for their pets, there is no one perfect way to show our pets love. The best thing that can be done this International Cat Day, is to show your furry feline the love and care you always do, and maybe an extra treat or two won't go by the wayside.
+ Prices indicated within the release have been rounded to the nearest whole dollar figure
* Compare the Market surveyed 1,007 Australian pet owners aged 18 and over in April/May 2023
-ENDS-
For interviews and more information, please contact:
Noémi Hadnagy | m: 0433 377 252 | e: [email protected]    
Compare the Market is a comparison service that takes the hard work out of shopping around. We make it Simples for Australians to quickly and easily compare and buy insurance, energy, home loans products from a range of providers. Our easy-to-use comparison tool helps you look for a range of products that may suit your needs and benefit your back pocket.
Did you find this article interesting or helpful?