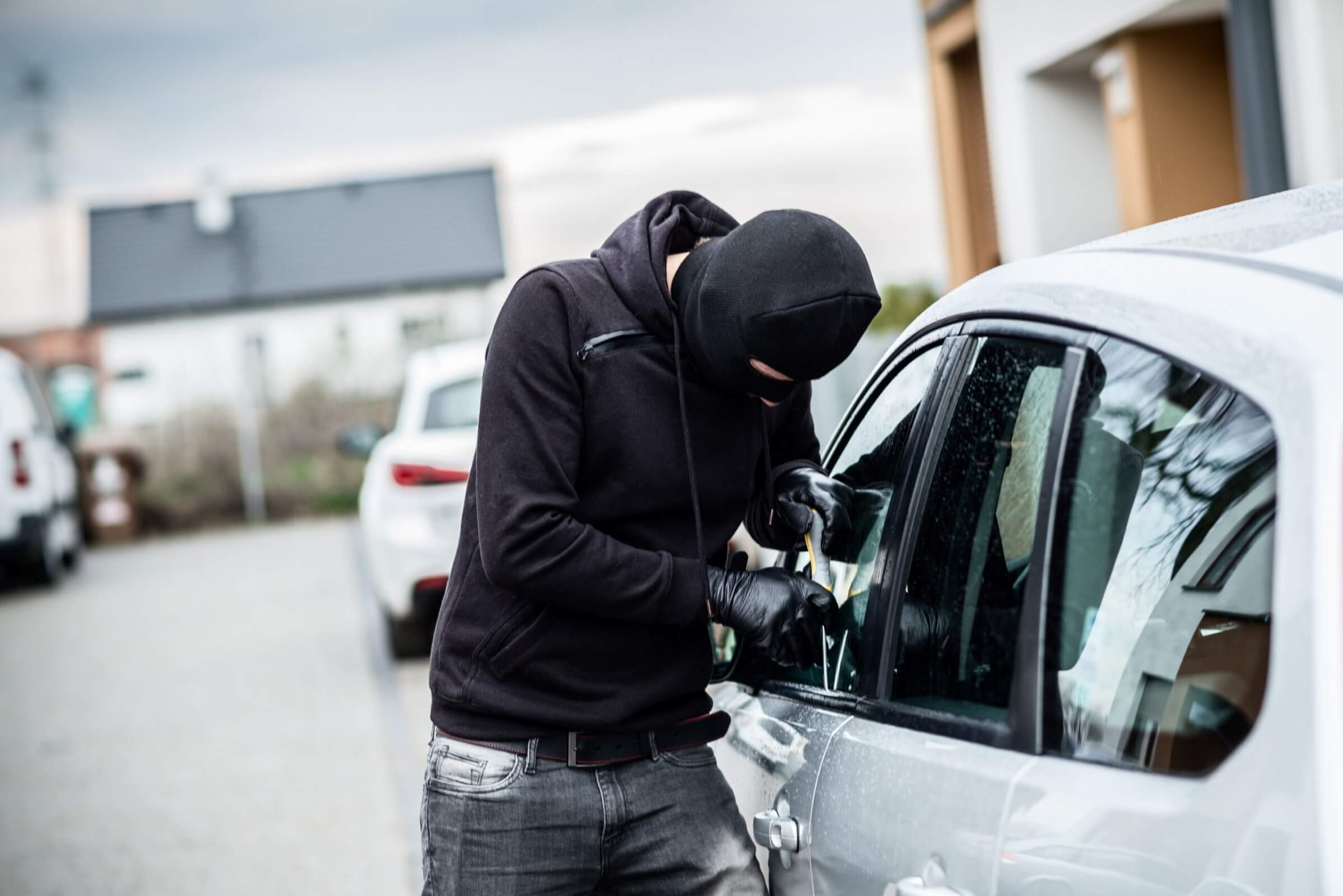 We spend so much time in cars commuting to and from work that it almost feels like they are an extension of our home. Yet, as cosy as we might feel in them, the latest research from Compare the Market has found that almost one in ten Australians (or 8.7%) had their cars broken into in the 12 months to September 2023.
Compare the Market's General Manager for General Insurance, Adrian Taylor, spoke about how people with older cars may be more susceptible to being broken into.
"The number of car break-ins may be a symptom of the huge uptake of second-hand cars during the pandemic years when new car deliveries were stalled. Because new models of car have more security features, it may be easier for would-be thieves to break into older models," Mr Taylor said.
"Also, given the current economic climate, which is disproportionally affecting younger people, who we know are more likely to have older cars, we may begin to see the younger demographic being targeted by these thieves.
"Other possible reasons as to why we could be seeing these numbers is as more people begin to live together under the same roof to conserve resources, households no longer just have one or two cars that could fit into the garage but three or four. As a result, people are parking on the street or under open carports, which are not as secure for the vehicle as it would be in a locked garage."
Mr Taylor said there are things that people should do if they ever find that their car has been broken into.
"If people find themselves in a position where their car has been broken into, it's best to leave the car where it is and start cataloguing the damage and where the incident took place. Taking either videos or photographs of the damage, such as broken windows or broken car locks, could be really useful down the line or if you need to claim on your car insurance or file a police report," Mr Taylor said.
"Once people have documented the damage to their vehicle and checked from the outside if anything seems stolen, it's best to file a police report. The police may come out and check for fingerprints and other possible identifiers, especially if a possible serial car thief is in the area. This step may also be necessary if people wish to make a claim on their insurance, and the police incident number will be needed for that.
"For any damage to the car, it's best for people to file an insurance claim with their car insurer and check against their policy to see if they are covered for stolen items. Depending on the value of the stolen items, it may be worth investigating if there is potential to claim on their home and contents or contents only policy.
"In instances where personal property was stolen from a break-in, such as credit or debit cards, driver's licences or any other type of ID, people should also consider freezing these accounts or requesting new ones, just in case these documents are used for other nefarious purposes."
Adrian Taylor's top tips to dissuade would-be break-in thieves.
Park in a locked garage if possible. While this is not always possible, thieves may be opportunistic and may see a car that could be worth cracking into that's parked on the street without any prior planning. Parking in a locked garage may also reduce your insurance policy as may be considered a 'safer' place to keep the car by your insurer.
Remove any personal or valuable items. It may deter thieves from trying their luck with a car when they see nothing of value in it. Removing handbags, wallets, sunglasses, and even that spare change could be why a vehicle may be spared. If you can't take everything in the car with you, it may be worth popping these items in the boot.
Lock the car. The simplest advice may be the best as people may forget to lock cars when they are popping out to pay at the petrol station or jumping out to get takeout. Even if people have parked in a garage, keeping the key out of easy reach of the front door is a good practice.
-ENDS-
For interviews and more information, please contact:
Noémi Hadnagy | m: 0433 377 252 | e: [email protected]    
Compare the Market is a comparison service that takes the hard work out of shopping around. We make it Simples for Australians to quickly and easily compare and buy insurance, energy, and home loans products from a range of providers. Our easy-to-use comparison tool helps you look for a range of products that may suit your needs and benefit your back pocket.
Did you find this article interesting or helpful?