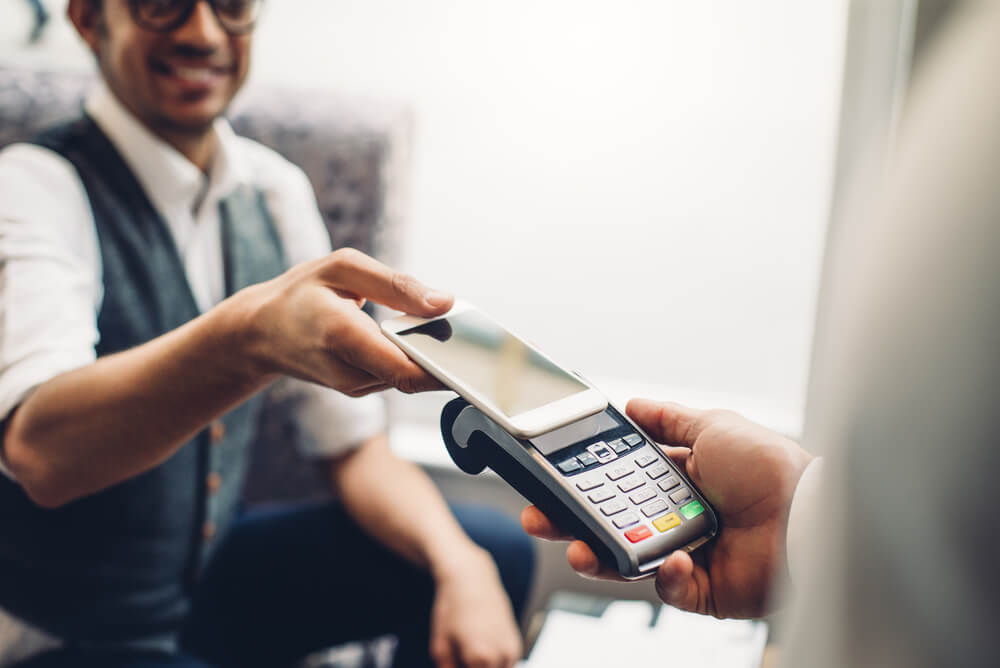 In the last few years, we have witnessed a fast emergence in Buy Now, Pay Later (BNPL) services to Australia. These platforms are offering the convenience of receiving an item, experience, or service straight away and paying for it over a set amount of time, interest-free.
BNPL platforms like Afterpay, are becoming increasingly common among the everyday consumer. Patrons at local shops, large shopping centres, or high streets might now see a sea of mint-green and black logos stickered onto windows touting "Afterpay or Zip available in-store and online."
Since Afterpay launched in Australia in 2015, the list of BNPL platforms available in Australia has grown to include the likes of Openpay, Klarna, Latitude Pay, Humm, and of course, Zip. Even banks such as Citi and Commonwealth Bank, have launched their own versions of Buy Now, Pay Later schemes.
With this rise in BNPL options, the spread into other sectors was inevitable, and the travel industry was no exception.
Since 2019, Afterpay, Zip, Humm and Klarna have all expanded into the travel sector, allowing customers to easily book their next holiday experience, flight and accommodation via several repayment instalments.
According to data released by Afterpay, travel-related sales made a 'remarkable' comeback in 2021 despite the impact of COVID-19. Though recent lockdowns have decreased sales, travel and travel-related events and experiences remain relevant.1
But is paying for a holiday with a BNPL scheme instead of with cash or savings, a good idea?
What are the benefits of paying for travel with Buy Now, Pay Later?
We sat down with David Anderson, Big Red Group CEO, to ask why people should pay for travel with the likes of Afterpay. Big Red Group is the parent company of experience-based businesses like Red Balloon and was one of the first to partner with Afterpay.
Mr Anderson told Compare the Market that although the beginning of the partnership with Afterpay garnered "significant referral traffic" for Big Red Group's subsidiaries, but now there has been a decrease in traffic from their BNPL partner, with the over-saturation of the BNPL scheme market.
Big Red Group saw BNPL as a "ticket to the game," as most eCommerce merchants offer "some form of BNPL."  According to that same report by Afterpay, Gen Z and Millennials "account for 36% of the total retail spend in Australia."1 It also noted that BNPL spend has jumped 120% since January 2020 and while only five percent of retail spend is for BNPL,1 it's on a fast upward trajectory.
Mr Anderson went on to add, "when you look at the basket sizes, it's no different…Our basket size is [on average] $200/250. It's not like buying a $2,000 fridge in four easy payments of $500. It's about $200 – 250. And there's no difference [between] someone buying with an AMEX and someone buying with BNPL, it's the same."
With BNPL services, there are, of course, considerations to think about regarding their use. Mr Anderson understands that these BNPL services could create "downstream cashflow pressure…But I think the challenge with this is the drug of doing that a lot, so that you're creating a lot of downstream cashflow pressure on yourself in terms of what you're enjoying today but have to pay for later."
What are the dangers of paying for travel with Buy Now, Pay Later?
James Sleep, Policy Advisor for Financial Counselling Australia (FCA) shared with us his view on BNPL schemes, given the current landscape that we are in – including its position in the travel industry and the regulation of this service.
"[BNPL services are] just so easy to use…so the ease of access is coupled with millions of people being in lockdown, and many of those people [have] spent through their savings [don't have] liveable incomes to survive right now," Mr Sleep said.
"So BNPL is becoming part of an additional source of credit to help people get by."
While BNPL services are saying that they are ''innovative" and "disrupting the traditional banking model", Mr Sleep says they subsist in a "legal loophole" where normal consumer protections do not exist.
With BNPL, consumers who find themselves wallowing in multiple debts, and subsequent late fees can end up in real strife. A review by ASIC in 2020 found one in five BNPL customers end up missing repayments2.
"Traditionally, some people might have applied for a personal loan to cover their travel bills. For a number of people who decide to use BNPL for travel, quite a few of those people could find themselves really struggling to pay that back," Mr Sleep added said.
"When you cut up a payment, psychologically, it feels a lot more viable. And that's where it gets dangerous because people might take on a holiday they really can't afford, but they're only thinking about making that $500 payment."
According to Mr Sleep, that's a cognitive bias known as the 'framing effect'.
"What's happening is that they're delaying the paying of the rest [of the debt] further down the track," he said.
"What's important is that the government moves to regulate this space so there's consumer protection in place for people who decide to use BNPL for travel."
Tips for the responsible use of BNPL
If it walks like a duck and quacks like a duck, then it's probably a duck, and the same can be said of Buy Now, Pay Later in terms of credit. While it might not technically be considered credit, it acts in the same way: if you fail to repay what you owe, you can face extra costs and spiralling debt.
Should you choose to use BNPL, it's important to be mindful about your use and to seek financial help if you find you're struggling to make repayments.
Here are some common tips on using Buy Now, Pay Later responsibly.
Don't use more than one type of BNPL account at a time
This will help minimise how much you owe and avoid any confusion that comes with owing money on multiple accounts. This is often a good strategy for other payment methods, such as credit cards.
Consider only using BNPL when you have the means to pay it back
Additionally, paying back a BNPL debt quickly shows that you have initiative in terms of handling your finances, as some of them will allow extra or full repayments ahead of schedule. Limiting your use of BNPL for bigger purchases may also help you get a handle on your debt.
Don't be distracted by that "framing effect"
With BNPL, you generally pay a portion of the purchase up front, with multiple repayments made over time. If you don't make those repayments, you can be charged fees. As briefly mentioned above, the 'framing effect' means you feel that a divided payment is more viable than forking out a lump sum. The Buy Now and Pay Later aspect to these schemes can attract and influence our spending decisions.
Be aware of late and administrative fees
Be sure to always note when your BNPL service is going to take their money owed and make sure you have that money available. You can arrange to automatically repay what you owe each time.
Sources
1 Millennials and Gen Z in Australia: Next Gen Index – Afterpay – Accessed August 2021
2 ASIC releases latest data on buy now pay later industry – ASIC – Accessed August 2021
Did you find this article interesting or helpful?