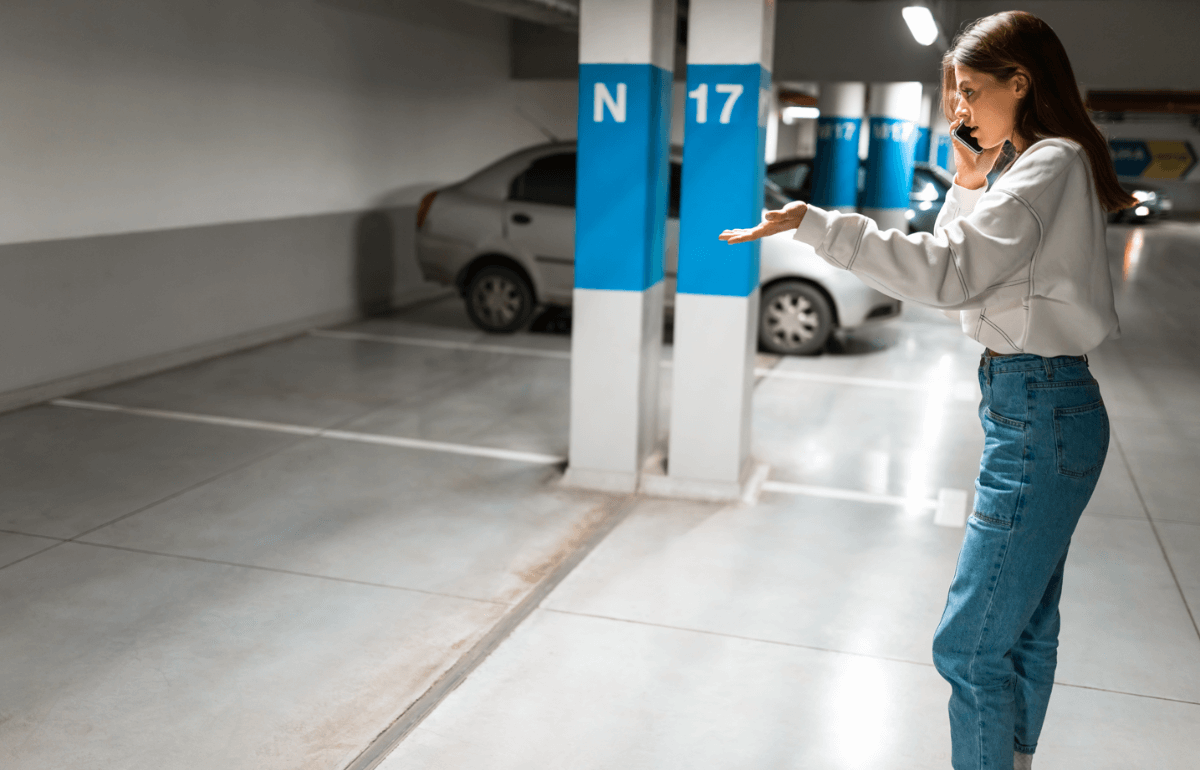 As Queensland grapples with a youth crime crisis, the sunshine state has also been crowned the car theft capital of Australia.
A new survey from Compare the Market found that while around one in 10 Australians (9.6%) have had their vehicle stolen, Queensland is the state where you're most likely to have your wheels robbed.*
In fact, 12.4% of Queensland adults surveyed by the comparison site revealed they've been the victim of a car theft, compared to just 5.7% of South Australians and 9.5% of Western Australians.
Meanwhile, just 10% of Victorians and 8.7% of those in New South Wales have had their automobile stolen – significantly less than car theft occurrences in Queensland.
Women are more likely than men to have their car stolen (11% compared to 8.2%), while Baby Boomers over 65 and Gen Z are the generations most likely to fall victim to car thefts (13.10% and 11.4% respectively). Conversely, just 5% of Gen Zers between 18-24 have experienced car theft, followed by Millennials (6.2%) and younger Baby Boomers (9.5%).
Compare the Market's General Manager of General Insurance, Adrian Taylor, says car thefts can happen anywhere at any time.
"The harsh reality is that thousands of cars are stolen each year in Australia, collectively costing us millions of dollars," Mr Taylor says. "While victims of car theft aren't to blame, there are things that car owners can do to protect their vehicles from robbery – especially as youth crime rates soar in some parts of the country. Perhaps the most important thing you can do is having relevant insurance in place that covers you in the event of the vehicle being stolen."
Third Party Property Damage insurance, which is recommended for all drivers in Australia, only covers the repair costs for another person's car or property that you damage in an accident. Mr Taylor says spending a little more on a higher level of cover could save you if the worst happens.
"Third Party Fire and Theft insurance can help cover replacement costs if your car is stolen and help cover fire-related damage, while top-level cover, known as comprehensive car insurance, will also cover costs if your car is stolen, if you're in an accident or if the car is damaged or needs replacement."
Mr Taylor says a common mistake Australians make is leaving their keys in their car when they're done driving.
"You might think there's no harm in leaving the keys in the car when you're home, but it pays to hide them somewhere out of sight from potential burglars," Mr Taylor says. "Similarly, always lock your car doors and if you're parking in a garage, ensure it's locked securely as well.
"Also, consider installing car security if it's not already built into your car. An alarm can deter potential thieves or alert you if your car is in danger of being stolen."
Meanwhile, Compare the Market data shows that more than half of Australians (52.8%) don't lock their car securely in a garage when they're home. Around a fifth of Aussies park in the driveway (22.3%), 20.4% park in an open carport and 10.1% park on the street.
"Not all homes have a garage, but it's one of the ways to keep your car safe when you're parked at home," Mr Taylor explains. "Some insurers will reward drivers with lower premiums if they park their car in a garage, so it's worth considering if this is an option for you.
"If you do park on the street, ensure you don't leave anything in the car that could be enticing to thieves and update your car insurer accordingly if you move or if your parking or driving habits change."
Despite being the car theft capital of Australia, Queenslanders are most likely to park their car in a garage (53.9% compared to just 40.8% of New South Wales drivers). More than half of South Australians park in a garage (51.5%), while it's slightly less in Victoria and Western Australia (49.8% and 45%).
Mr Taylor's top tips for preventing car theft.
Increase your car's security. Whether it's installing alarms, purchasing a dash cam or fitting a steering wheel lock, these preventative measures can spook potential thieves and keep your car safer.
Park more securely. Where possible, try parking in the garage or in secure carparks when you're out and about. If you do have to park a car outside or on the street, consider investing in security systems like cameras or alarms that may deter thieves or assist you if you need to claim theft on insurance.
Don't let your insurance slip. While the cost-of-living crisis is hurting Australians hard, downgrading your car insurance could cost you more in the long run. Rather than downgrading, compare policies when it's renewal time and see if you can keep the same level of cover for less.
Out of sight, out of mind. Ensure you hide your keys when you get home and lock your car doors, windows and boot whenever you're parked and away from the car.
Hide your valuables. Ideally, never leave valuables in your car when it's unattended. If you have to, ensure that they're not left in plain sight.
*Survey of 1,005 Australian adults, conducted in January, 2023.
ACT, TAS and NT excluded due to low sampling data, but included in overall country data
For more information, please contact:  
Phillip Portman | 0437 384 471 | [email protected]
Compare the Market is a comparison service that takes the hard work out of shopping around. We make it Simples for Australians to quickly and easily compare and buy home and contents, car, pet and travel insurance along with energy products from a range of providers. Our easy-to-use comparison tool helps you look for a range of products that may suit your needs and benefit your back pocket.
Did you find this article interesting or helpful?