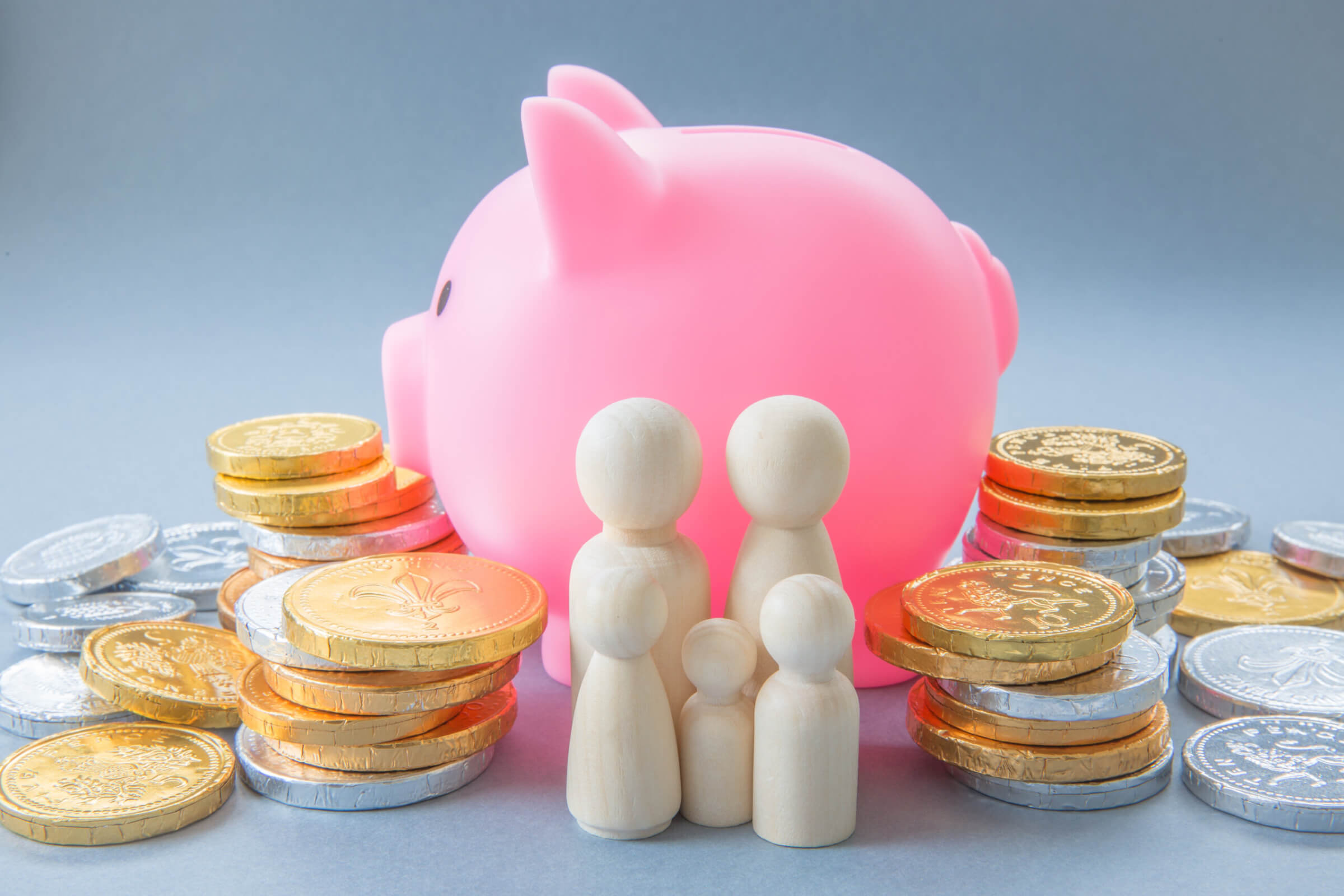 Rising rent and the climbing cost of living are eating into the savings of aspiring first-home buyers, leaving many to rely on the Bank of Mum and Dad to supercharge their savings ability.
But, according to a recent Compare the Market survey, Aussies believe adult kids should pay the price for having to return home.
The data revealed adult kids should pay (on average) $153.39 per week to live back at home while they figure out their financial exit plan.*
Compare the Market's Chris Ford said young adults are often encouraged to leave the nest as a rite of passage.
"Young adults look forward to moving out of home to establish financial independence and show their parents they can build a life and career on their own," Mr Ford said.
"But factors like the pandemic and the rising cost of fuel, gas, electricity and groceries have made it nearly impossible for young adults to save money.
"The pandemic has resulted in an economic downturn forcing young adult's hand – many of them choosing to fold and move back in with their parents."
Mr Ford said a flat fee of $150 a week is a very competitive deal considering there are no additional costs for food, electricity, water, or internet – adult kids could still save even if paying board.
"The median cost to rent a unit in Australia is $540 a week, so $150 could be a happy medium for the adult child as well as Mum and Dad," Mr Ford said.
"It can be mutually beneficial – the adult child gets to save some hard-earned cash while the Bank of Mum and Dad can have some financial support to cover seemingly ever-increasing household bills."
Mr Ford said if a family chooses to charge their kid $150 per week for returning home, they can make $7,800 per annum.
"If you have two kids return home, then that could be even more beneficial for Mum and Dad, with potentially $15,000 in earnings," Mr Ford said.
"Of course, you could spend this money towards various bills like groceries and gas, or you could install solar panels with this extra cash too.
"But if you really want to help your kids get their first start in the property market, you could put this money into a savings account or invest for them.
"Eventually, after they claw back some cash and are looking to move out again, you can help them with the money you have put aside for their future."
If you plan on giving your kid's money back to them, Mr Ford advises not telling them this until they are planning to move out.
"If you tell them you're putting money aside for them, they might not bother saving any of their own money," Mr Ford said.
"Best to keep your future good deed under wraps until they are looking to move back out."
Mr Ford's tip for negotiating the terms for adult kids returning home:
Decide on how much rent/board you will charge
Assess you and your child's financial situation and decide on a fair amount to charge your new tenant. Keep in mind if you have an extra kid or two in the house, you could see energy bills increase and grocery bills increase, so ensure the board amount is factoring this in.
Extra costs
Decide if there will be any extra costs on top of rent. Will they need to chip in for internet or food? Or does the rental amount include everything? Explain that eating out costs will be their own cross to bear.
Chores
Decide on whether you'll pay them for chores or make it a mandatory condition for them to do if they return home. You could make a chores roster or allocate certain tasks to them.
*Data sourced from a Compare the Market survey of 1003 people, April 2023.
For more information, please contact:  
Natasha Innes | 0416 705 514 | [email protected]
Compare the Market is a comparison service that takes the hard work out of shopping around. We make it Simples for Australians to quickly and easily compare and buy insurance, energy, travel and personal finance products from a range of providers. Our easy-to-use comparison tool helps you look for a range of products that may suit your needs and benefit your back pocket.
Did you find this article interesting or helpful?