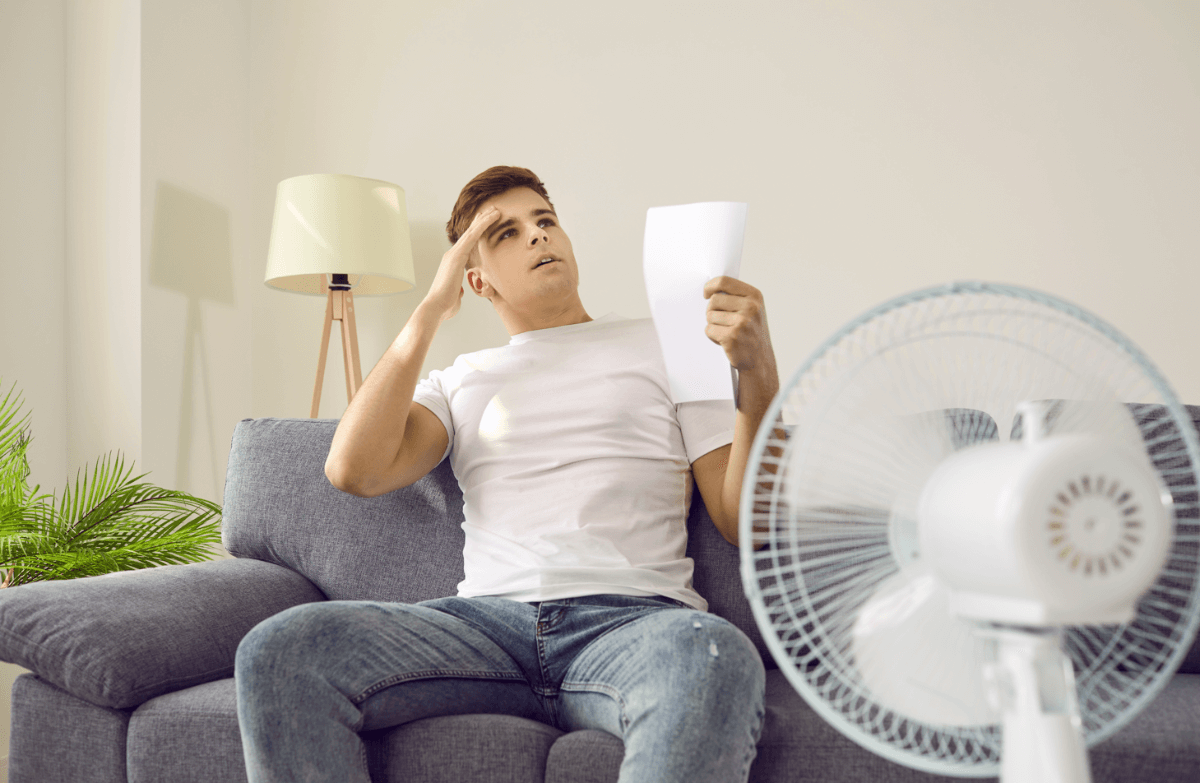 As we head into the sweltering summer holidays, hundreds of Aussies living in embedded networks are missing out on cheaper energy plans, solar savings, rebates, and other perks.
This is because of how expensive and complex it is for them to find their own energy retailer – but it doesn't have to be this way.
Compare the Market's energy expert, Chris Ford is calling on state governments to act in the energy sector by offering those in embedded networks greater choice and freedom when selecting an energy retailer.
"Right now, embedded networks don't offer customers the luxury of being able to easily switch energy providers," Mr Ford said.
"Therefore, those that live in apartment buildings, units, townhouses, retirement villages, and caravan parks usually pay body corporate or site owners for energy, rather than finding their own retailer.
"Customers are locked into a contract which usually has higher prices and no access to solar power or environmental benefits. They may also have to pay more money if they want to switch or find a better deal.
"The government needs to be doing more to rectify this – especially considering energy prices have been tipped to soar above 50% by 2023".
Energy in an embedded network is routed from the poles and wires to residents through one main meter that's managed by a site owner – who buys energy in bulk from a retailer, then sells it to the tenants and residents. It's the very structure of an embedded network that makes it difficult and often expensive for residents to find their own retailer.
"To be able to swap energy providers, residents would need to firstly find an authorised retailer who offers an 'energy only' contract, which is a contract that doesn't also charge for distribution costs or other services," Mr Ford said.
"Authorised retailers aren't obligated to offer these contracts, and while your exempt seller can't stop you from seeking another retailer, they are not required to help you either.
"If you're a renter, you must also seek approval from your landlord. They might refuse to pay for an upgrade, in which case that means the cost would fall on the renter".
Costs vary from home to home, it's dependent on the way your home is wired and the meter your new retailer requires.
"It can cost hundreds of dollars to get out of an embedded network, which may work out to be more expensive than what you're currently paying. So many people remain on the embedded network because it's too complicated to switch – this needs to change".
With skyrocketing energy bills, people are looking to save in any way they can, including by purchasing and installing energy-efficient appliances.
For example, air fryer sales in the UK have completely exploded as consumers battle rapidly rising power bills.
British media outlets are reporting a 286% increase in sales of air fryers in September compared to the same month the year before.
The UK's energy crisis is somewhat mirroring or foreshadowing Australia's power bill blowout.
"Air fryers run on approximately half of what a normal electric oven costs so that could be a big win for many Aussie households," Mr Ford said.
"But there are a variety of other smart, energy-efficient appliances people could be looking into. Check the star rating before you purchase, and remember the higher the better".
Mr Ford's tips for saving energy in an embedded network:
Invest in smart appliances
Smart appliances allow you to remotely adjust appliances to improve electricity efficiency. You may be able to increase a fridge's temperature on colder days, control lighting, and modify temperatures for air conditioning and heating. You can program your smart appliances to only work during off-peak times.
Aircon smart
Set your aircon to 25 degrees and shut all your blinds and shutters to trap in the cool air and beat the heat this summer. For every degree lower that you set to cool, you could be adding a further 10% onto your power bill.
Switch appliances off
This is something so simple and small but can make all the difference. If you're not using certain appliances, turn them off at the wall. Standby power can be responsible for more than 10% of your home's electricity usage.
Be smart about how you use appliances
Use natural light when you can, hang your washed clothes instead of using the dryer, and avoid using the heat-dry setting on your dishwasher. Use the eco cycle on your dishwasher or a 15-minute cycle on your washing machine.
For more information, please contact:
Natasha Innes | 0416 705 514 | [email protected]
Compare the Market is a comparison service that takes the hard work out of shopping around. We make it Simples for Australians to quickly and easily compare and buy insurance, energy, travel and personal finance products from a range of providers. Our easy-to-use comparison tool helps you look for a range of products that may suit your needs and benefit your back pocket.
Did you find this article interesting or helpful?