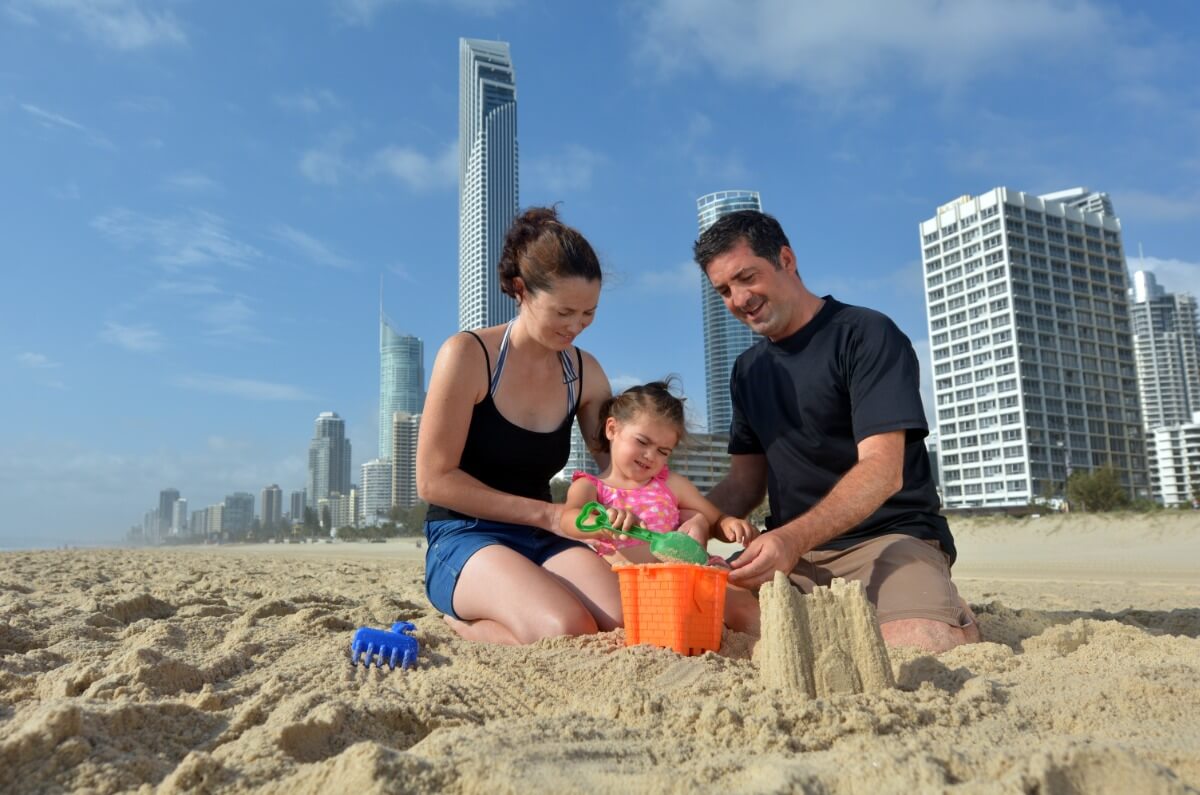 While the New South Wales Blues and Queensland Maroons will battle it out for State of Origin glory later this month, new Compare the Market research shows that Queensland would trump New South Wales in a financial State of Origin.
There's long been a rivalry between the two States over which is better to live in, but after crunching the numbers, Compare the Market found that Queenslanders could be left with more money in their pockets when factoring in weekly expenses. In fact, the data shows that on average, it's 161.35 cheaper to live in the Sunshine State per week than it is south of the Tweed. Over a year, that's a saving of around $8,390.20.
Compare the Market's Chris Ford said that while both States will continue to feel the pinch as cost of living prices soar – cheaper rent, public transport, parking and fuel led Queensland to victory in this analysis.
"While we'll have to see how things unfold on the footy pitch this Sunday, Compare the Market data shows that Queenslanders currently have the upper hand over New South Wales when it comes to living expenses," Mr Ford said.
"Looking at rental prices alone, we know it's around $130 more per week, and $520 more a month to rent a house in Sydney. In addition, the latest statistics show that it costs Sydney homebuyers around $341,000 more than Brisbane homebuyers to purchase a home.
"These prices can significantly impact the household budget, but we found it's also costing Sydney-siders more for their weekly commute to work, parking and to fill up the car."
Please note: The following is a guide only and actual costs may vary depending on individual circumstances.
NSW (Sydney) average weekly cost
QLD (Brisbane) average weekly cost
Price difference
Electricity
$29
$31
$2 dearer in QLD
Public transport
$46.87
$42.10
$4.77 dearer in NSW
Median rental price
House: $650
Unit: $520
House: $520
Unit: $430
$130 dearer in NSW
$90 dearer in NSW
CBD Street Parking
$88
$68
$20 dearer in NSW
Fuel (to fill a 50L tank)
$104.50
$103.50
$1 dearer in NSW
Groceries
$184
$185
$1 dearer in QLD
Car Insurance
$30
$21.42
$8.51 dearer in NSW
*Methodology and sources at end of release
Our data shows that even with public transport prices increasing by 2.5% in South East Queensland and Sydney transport prices rising by 3% from 4 July, it's still going to be more affordable than Sydney to commute to and from work every day. In fact, Queenslanders travelling around 16km to and from work on the public transport network in peak times pay an average $4.77 less a week ($19.09 a month) than those in Sydney.
However, it's actually slightly cheaper to travel in Sydney during off-peak times, coming in at a weekly average of $31.80 compared to Brisbane's weekly off-peak average of $33.70.
"There are savings to be had in both States for those who can travel during off-peak times," Mr Ford said. "While it's not always possible, taking a few trips a little later in the morning or earlier in the afternoon could leave more money in your pocket.
"A couple of dollars may not seem like much a week, but these prices do add up over the year – especially with prices increasing across the board."
Those driving to work in Sydney also face higher prices than Brisbane, with the cost to fill a 50L tank of petrol around $1 more and CBD parking around $20 more a week. Mr Ford said while many people in both States have no choice but to drive to work and park in the CBD, there were ways to save.
"Average fuel prices over the past week are pretty on par in both States, but we know that fuel retailers can, and do, set their own prices," Mr Ford said. "Using Compare the Market's Simples App allows you to see which retailer has the cheapest fuel in your area and where you're going to get more bang for your buck.
"Spending a few minutes finding a great deal is a simple way to save, especially with fuel prices soaring past $2.22 a litre in both States.
"We also know that metered street parking in each CBD is going to be significantly more than public transport costs, so catching the bus or train a few days a week is another way to cut back on expenses."
Meanwhile, the analysis also found that car insurance prices could vary between the two States.
"Our September 2021 Bill Shock Survey found New South Wales drivers pay more for their annual car insurance premiums, at an average of $120 a month compared to the Queensland average of $85.70," Mr Ford said.
"It's worth noting that prices can vary between insurers, as well as how often you drive your vehicle, where you park it, where you live and any insurance claims you've made in the past. This means two people in the same state could still be paying different prices. Always consider these factors when comparing."
Conversely, our research found that electricity prices are higher in Queensland. On 1 July, Queensland households on the Default Market Offer (DMO) will see their bills increase by 11.3% compared to last financial year, while Sydney's DMO plans will see an increase of around 8.5%.
With many retailers withdrawing plans from the market or encouraging households to find another retailer with cheaper plans, Mr Ford said that the DMO could yet be the cheapest offer for many.
"We haven't seen the end of the energy crisis yet and with prices ballooning out across both Queensland and New South Wales, now is a great time to ensure you're not paying more than you need to for electricity," Mr Ford said. "Compare your current plan against the DMO in your distribution area to ensure you're not forking out too much for your power. If you are, ask your retailer to move you to the default offer.
"We encourage all families – no matter which team you cheer for – to spend some time planning the weekly grocery shop, securing a great deal on your insurance and tracking down fuel savings. While Queenslanders are the winners in our analysis, there are opportunities to save across both States."
For more information, please contact:
Phillip Portman | 0437 384 471 | [email protected]   
Compare the Market is a comparison service that takes the hard work out of shopping around. We make it Simples for Australians to quickly and easily compare and buy insurance, energy, travel and personal finance products from a range of providers. Our easy-to-use comparison tool enables consumers to find products that best suit their needs and back pocket.
Did you find this article interesting or helpful?