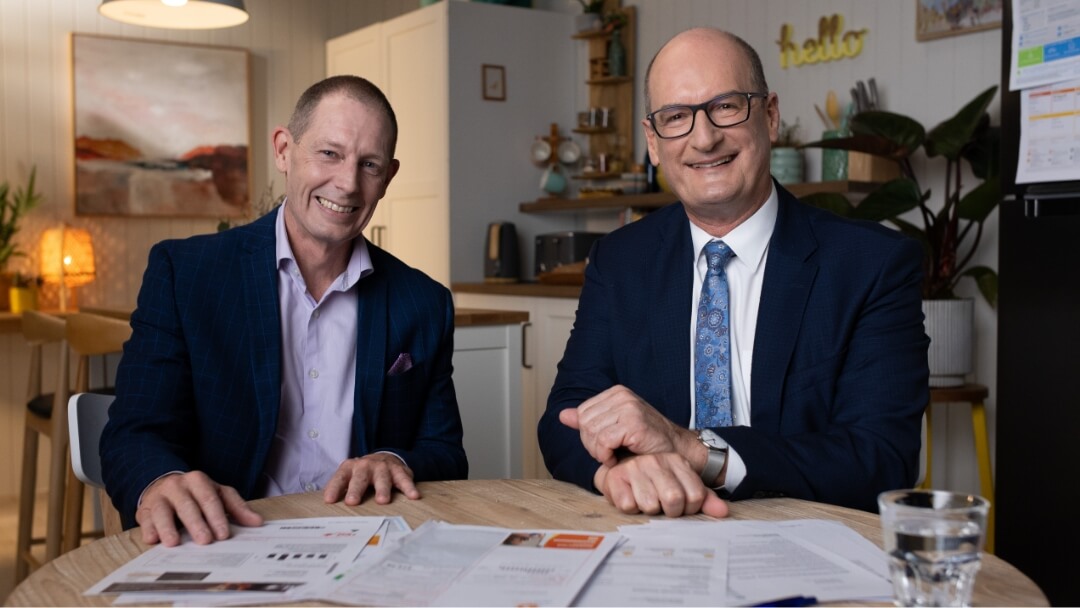 Australia's favourite price comparison website, Compare the Market, has appointed David "Kochie" Koch as its new Economic Director to support families battling the cost of living crisis.
Following a long and successful career at the helm of Australia's top-rated breakfast show, Sunrise, Kochie said he was determined to make his next move as purposeful as possible by helping Australians improve their financial health.
Now, as Australia faces its biggest cost of living crisis in decades, Kochie said it's never been more important to ensure Australians understand their options and know they can switch easily if a better deal is available.
"Throughout my career, I've been on a mission to help Australians manage their money better, to take the stress out of managing the household budget and to enjoy life," Mr Koch said. "That starts with the power of knowledge and understanding how to get a better deal by shopping around.
"I know the Compare the Market team feel the same. My wife Libby is a budgeting guru and has been using the Compare the Market platform for years to get better deals for us.
"So when the opportunity came up to help Compare the Market customers, it seemed a really natural fit.
"People have been hit from every direction with soaring energy bills, insurance premiums, and mortgage rates, forcing many into tough financial decisions.
"We want to empower Australians to compare, switch and save wherever savings are available."
Compare the Market Chief Executive Officer Rob Clancy said he was thrilled to welcome David as a senior voice on economic issues and personal finance, to lead Compare the Market's research and commentary on a wide range of issues affecting Australians.
"Kochie's appointment as our Economic Director comes as so many Australians are in need of a cost-of-living champion," Mr Clancy said.
"We started our comparison service just over 10 years ago, with a mission to help people save on their home loans, insurance and energy bills and we've since helped millions of Australians compare and switch to suit their needs and their budget.
"Kochie's extensive credentials in finance and business journalism will take our research to the next level and ensure we can help Australians make better everyday financial decisions.
"The vast majority of Australians stick with the same providers despite receiving jaw-dropping figures on their bills and renewal notices. We hope that by raising awareness, we can help drive greater competition in the market and encourage more Australians to reap the benefits of comparison."
Koch joins Compare the Market's team of experts delivering research on issues that impact household finances. He will be made available to media for commentary on request.
For more information, or to request quotes or commentary from Kochie, please contact:
Sarah Orr | 0401 044 292 | [email protected]
Notes for editors
Compare the Market is a comparison service that takes the hard work out of shopping around. We make it Simples for Australians to quickly and easily compare and buy insurance, energy, travel and home loans products from a range of providers. Our easy-to-use comparison tool helps you look for a range of products that may suit your needs and benefit your back pocket.
Did you find this article interesting or helpful?