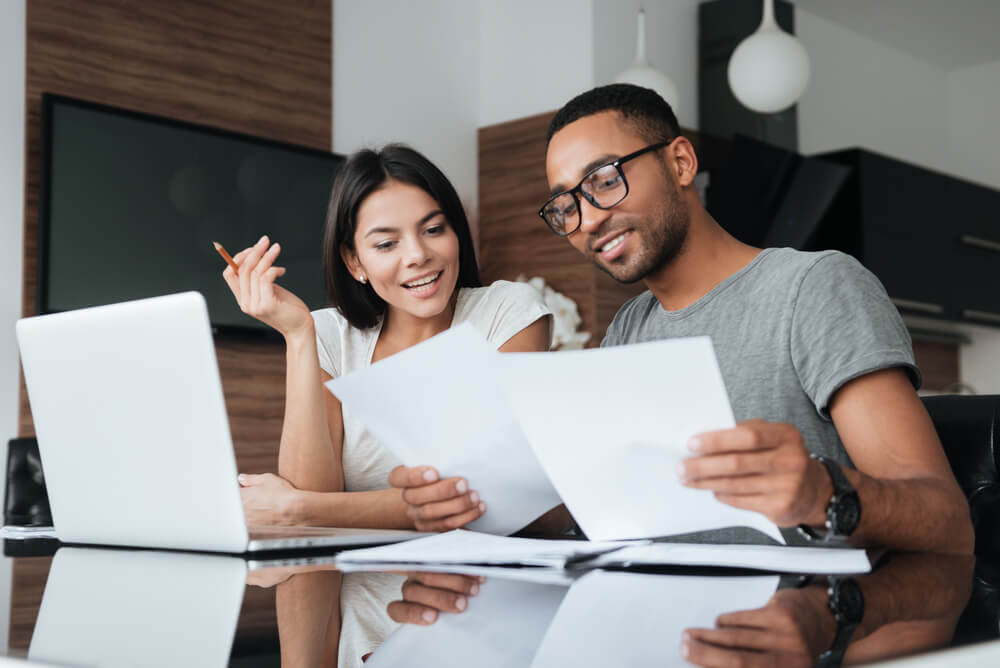 Borrowing power has plunged over $260,000 for some Australians families, trapping many mortgagees that can't qualify for better rates, and hampering house hunter hopefuls.
But Compare the Market Economic Director David Koch said lenders had been much more cautious to account for the risk of recession and higher rates that could impact long-term serviceability.
"Fixed rate borrowers who have just had their record low-interest rates expire may have been subjected to a 4% increase in one hit," Mr Koch said.
"Banks typically stress test borrowers 3%, so the cash rate has surged beyond this, so many borrowers may be in mortgage stress right now."
A couple from Western Australia with no dependents on a combined $150K, saw their borrowing power plummet by 28.2% – that's a decrease of $262,500 since May last year.
It's a similar story for a Queensland couple with no dependents on a combined $150K, who experienced a $257,000 drop in their borrowing power.
Meanwhile, a New South Wales with no dependents on a combined $150K had their borrowing capacity squashed by $256,400.
Borrowing power (May)

2.86%

Borrowing power with assumed rate of 6.25%
Difference
NSW (2000)
$908,700.00
$652,300.00
$256,400.00
VIC (3000)
$893,000.00
$641,000.00
$252,000.00
QLD (4000)
$912,400.00
$655,000.00
$257,400.00
SA (5000)
$882,500.00
$633,500.00
$249,000.00
ACT (2601)
$877,700.00
$630,100.00
$247,600.00
WA (6000)
$930,400.00
$667,900.00
$262,500.00
NT (0800)
$877,700.00
$630,100.00
$247,600.00
TAS (7000)
$877,600.00
$630,000.00
$247,600.00
Calculations are based on a couple with no dependents, on a combined income of $150,000. Expenses have been calculated using the Household Expenditure Measure (HEM) for the postcode of the capital city in that state. e.g. Postcode 2000 has been used for NSW calculations, postcode 4000 for QLD calculations, etc.
This comes as recent court figures for NSW show there have been 346 writs issued for possession in the six months to June 30 this year, compared with 390 issued for the entire 12 months of 2022 and 284 for 2021.
"It's also gut-wrenching for anyone trying to break into the property market as racing prices continue to out-pace deposits and budgets," Mr Koch said.
But Mr Koch said there were things borrowers could do to help improve their borrowing power and boost their financial fitness.
Kochie's tips for boosting borrowing power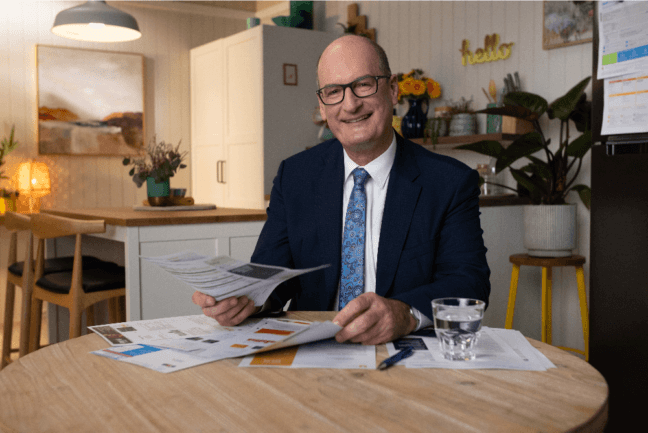 Know your credit score
Websites like Compare the Market provide free credit score checks to help you understand how strong your borrowing position is. It's one of the measures lenders use to calculate the risk of your application. Improving your credit score is one way to improve your chances of being approved.
Reduce your credit card limit or get rid of it
When lenders calculate borrowing power, they use the entire credit card limit, rather than the balance, as part of their serviceability calculations. Therefore, reducing your limit or closing your credit card may help boost your borrowing power.
Pay off any debts
Banks must include all financial obligations when calculating your ability to repay debt including credit cards, car loans or personal loans. If you work to reduce or eliminate your high-interest-rate debts, you may be able to increase your borrowing capacity.
Although Higher Education Loan Programs (HELP) can't accrue interest like credit cards can – it can be brought in line with inflation. For example, in July this year, millions of Australian university students or people who are still paying off that HELP debt were slapped with a cruel 7.1% increase in the amount they owe.
If you have the ability to pay off your HELP debt, then you might consider doing this, as it may boost your borrowing power.
Consider a joint purchase
You could team up with a family member, partner of friend if your borrowing capacity isn't high enough and you're struggling to meet the lenders income requirements.
Joint purchases have become a popular way for many to break into the property market. Two incomes are usually better than one – so you may find your borrowing power increase with an additional person on the loan.
For more information, please contact:  
Natasha Innes | 0416 705 514 | natasha.innes@comparethemarket.com.au
Compare the Market is a comparison service that takes the hard work out of shopping around. We make it Simples for Australians to quickly and easily compare and buy insurance, energy, travel and personal finance products from a range of providers. Our easy-to-use comparison tool helps you look for a range of products that may suit your needs and benefit your back pocket.
Did you find this article interesting or helpful?