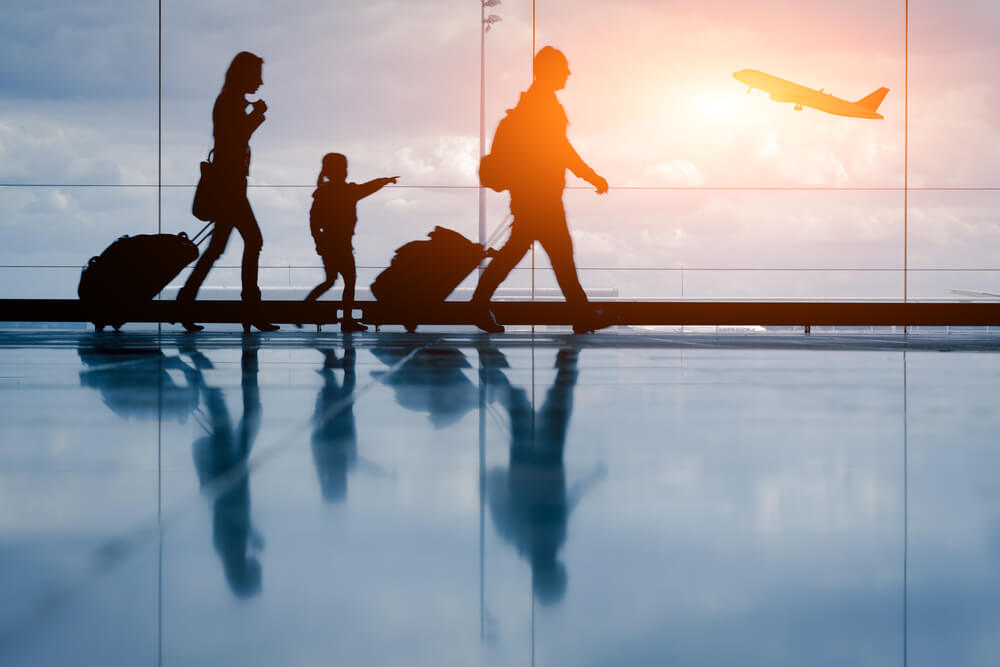 Catriona Rowntree is Compare the Market's expert for all things travel. As one of Australia's most travelled women, she is the perfect planning companion for your next holiday.
When it comes to long-haul flights, getting comfy in a tight space with limited legroom, cabin pressurisation and hundreds of other people can be a challenge for pretty much every traveller.
But the truth is the majority of people will often opt for a cheaper ticket over one that offers more space. Absolutely no judgment there.
A recent Compare the Market survey of 1002 Australians* found that affordability was a top priority for 49% of travellers, compared with just 14% who valued comfort and 25% who wanted the most direct route.
But that shouldn't mean eschewing comfort altogether and there are small changes that you can make to ensure your journey is as smooth as possible. Here are my top tips.
Rug up to keep warm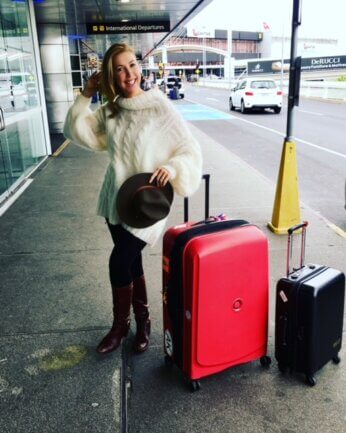 The temperature in flight can vary dramatically.
Quite often the cabin is kept cold for others health. Warmer temperatures actually increase the risk of people fainting, so while the coolness may be uncomfortable, it's best for everyone's safety.
Layer your clothing – make them loose fitting and avoid belts and dark colours as you'll invariably spill something down your shirt. But trust me on taking a warm wrap or jacket for comfort's sake!
Hide your hoofs
Socks are an absolute must for your carry-on.
Not only is it unpleasant for you to trod around barefoot where there may be crumbs and spills – but it's also respectful for your fellow passengers in such confined quarters.
That being said, it's usually best to keep your footwear simple. Remember you'll be taking your shoes on and off to get through security.
Slip-ons are so much easier and heels on a long-haul flight can be horrendous.
Don't forget your feet will swell with altitude and on the ground you will be walking long distances through terminals.
If you're at risk of blood clotting, compression socks or stockings might also be a consideration for you.
Even if you throw the socks out at the end of your journey, it's helpful to have them on hand (or on feet, in this case!).
Get to know the airport facilities
Research is everything. All you need is your phone and maybe chatting to fellow passengers to see what you can fit in between your connecting flights.
Changi (Singapore) used to be considered the ultimate airport, but a lot of others – including Dubai and Bangkok – have caught up, and you'll be amazed at what you'll find there.
You may be able to take a shower, have a massage and even get your nails done. Just don't waste time in the food courts when you're likely to be fed on the plane.
Just don't forget to allow plenty of time to reach your connecting flight. If you miss it while out exploring, you may not be covered by your travel insurance!
Be courteous and respectful
Your cabin crew are there to ensure your comfort and safety. The least you can do for them is listen to their flight briefing.
Take your headphones off and make eye contact – they will be grateful you made the effort and the information could be lifesaving!
Hold tight for sleep
 A lot of travellers stress over getting some shut-eye. The reality is that it's not always easy to sleep on a plane.
My best advice is to find a flight that has you arriving with at least a bit of daylight to help you get your bearings upon landing. Go for a good walk and try to get a dollop of vitamin D which has been proven to help with jetlag.
Don't overdo it, just give yourself a stretch. Just always resist the temptation of an afternoon nap – it's a sure way to enhance jetlag.
Get peace of mind
Concerns about illness and cancellations are prone to keep us up at night. Not to mention forgetting passports and leaving loved ones. I get it I've been there, I'm very compassionate!
The best way to ensure a stress-free journey is to ensure you're covered for when things may not go to plan.
You can use Compare the Market to compare a wide range of travel insurance policies in a matter of minutes. For more information visit https://www.comparethemarket.com.au/travel-insurance/
*Survey carried out by PureProfile for Compare the Market in June 2023
Did you find this article interesting or helpful?