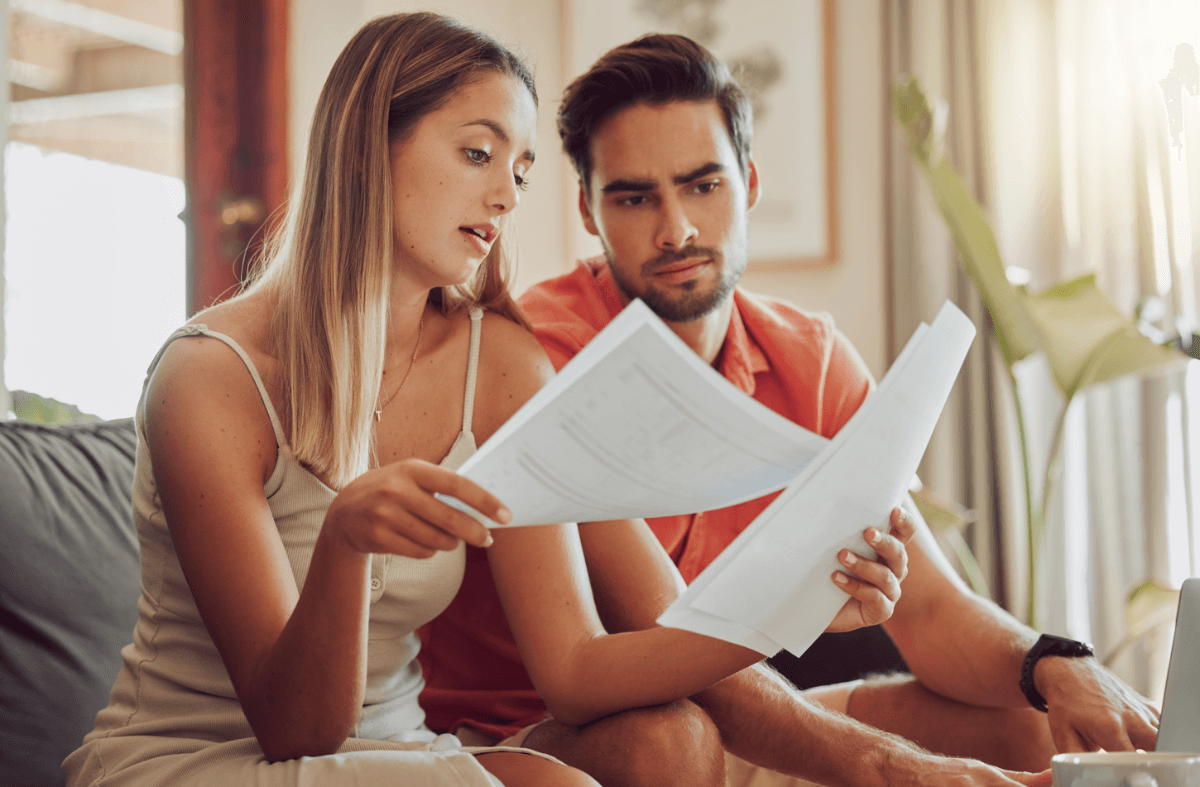 Borrowing power has plunged more than $200,000  for some Australians but are being warned it could plummet even further in the coming months.
According to Compare the Market research, a family in Sydney with two children that has a household income of $150,000 has seen their borrowing power shrink by 21% since April last year.
It's a worse story for a couple from Brisbane with no children who earn $150,000 per annum combined. They had the potential to borrow $994,900 in April last year but now, that same couple can only borrow $779,200, which is $215,700 less – a 25% decrease.
Assuming there's at least one more 25 basis point increases, and it's passed on in full  by lenders, that couple might only be able to borrow $761,300 in July this year.
Borrowing capacity
April 2022
April 2023
July 2023 (predicted)
Single in Melbourne 75K
$516,200
$404,300
$395,000
Couple in Brisbane 150K
$994,900
$779,200
$761,300
Family in Sydney (2 kids) 150K
$929,200
$727,700
$711,100
Table constructed using the HEM (Household Expenditure Measurement) for a couple with no kids living in Sydney, with combined gross income of $150,000. March 2022 calculation assumes a variable rate of 2.86 per cent. The March 2023 column calculation assumes an average variable rate of 5.29%. The July 2023 column assumes there is one more 25 basis point increase, and is passed on in full, for an assumed variable rate of 5.54%.  
Compare the Market General Manager of Money Stephen Zeller said that potential first home buyers will be particularly feeling the pinch right now.
"It's a very rude shock to those who are trying to get into the property market, but a few may be breathing a sigh of relief that they missed out.
"It's a blessing and a curse. A curse for those who fixed their home loan with the record low interest rates offered during the pandemic, who have larger loans relative to their income, and hold less equity than variable rate borrowers may have fallen into mortgage stress.
"It may also be a blessing for some borrowers who got their foot into the property market during the pandemic that would never stand a chance now if under these conditions," Mr Zeller said.
This comes as banking giant Westpac has repossessed about 200 homes over the past year as a result of cash-strapped borrowers defaulting on repayments.
"The number of repossessed homes is nearly back to levels recorded more than 15 years ago during the global financial crisis," Mr Zeller said.
"Lenders are more cautious now than ever before, just so they can minimize risk.
"When a bank looks at you, they look at anything that is going to affect your repayments.
"HELP debt, or HECs as it was previously called, is a very low-risk debt but it can negatively affect your borrowing power as well.
"Unfortunately, millions of Australian university students or people who are still paying off that HELP debt, are about to be flogged with a cruel increase in the amount they owe, thanks to soaring inflation.
"HELP loans don't accumulate interest like credit cards but they are penciled in line with inflation through a process called indexation.
"This year, the indexation rate has been widely tipped to surge to 7 per cent – so it's definitely a tough time to borrow if you have HECS".
On an average $25,000 student loan, this would add an extra $1750 in debt.
For more information, please contact:  
Natasha Innes | 0416 705 514 | [email protected]
Compare the Market is a comparison service that takes the hard work out of shopping around. We make it Simples for Australians to quickly and easily compare and buy insurance, energy, travel and personal finance products from a range of providers. Our easy-to-use comparison tool helps you look for a range of products that may suit your needs and benefit your back pocket.
Did you find this article interesting or helpful?