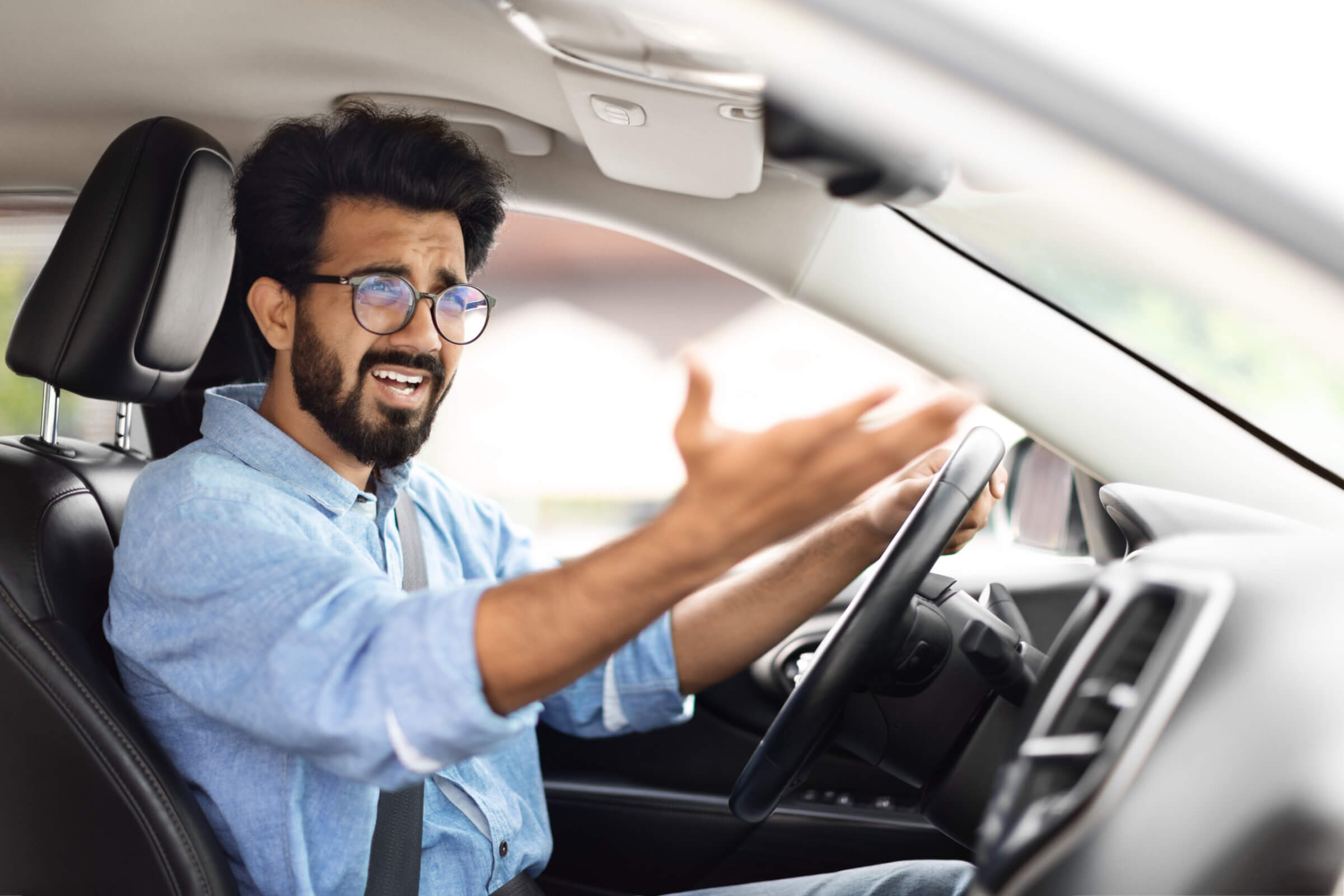 With the weather heating up for a perfect Sunday drive or a road trip, it's important to pack your road manners as well. This warning comes following recent research from Compare the Market, which found that over a quarter of Aussies (27.5%) have witnessed or experienced road rage in the past 12 months.*
Breaking this data down further, of those who had experienced road rage, over three quarters (77.9%) stated that they were a witness to it, 17.8% said that it had happened to them, while 4.3% admitted that they were the perpetrators.
When comparing state against state, Queensland came out on top as the capital of road rage, with almost a third of respondents from the Sunshine State being involved in a road rage incident in the last 12 month. New South Wales wasn't far behind Queensland, with Victoria rounding out the top three.
| | |
| --- | --- |
| State | % of people who have either experienced or witnessed road rage |
| Queensland | 32.0% |
| New South Wales | 27.0% |
| Victoria | 26.4% |
| Western Australia | 24.5% |
| South Australia | 22.2% |
Australian Capital Territory, Northern Territory and Tasmania have been excluded from the above detailing road rage experiences to lower sampling. However, those responses have been included in the Australian average and further breakdowns.
Compare the Market's research also found that the younger the driver the more likely they will witness road rage, compared with their elder counterparts. In fact, Gen Z witnesses rage on our roads at almost double the amount as Baby Boomers.
| | |
| --- | --- |
| Generation | % of people who have either experienced or witnessed road rage |
| Gen Z | 36.5% |
| Millennials | 35.5% |
| Gen X | 24.7% |
| Baby Boomers | 19.1% |
Compare the Market's General Manager of General Insurance, Adrian Taylor, spoke about how distractions, like road rage can easily turn into accidents.
"No one should have to endure being sworn at, tailgated or honked at aggressively and it's surprising to see so many Australians saying they've been involved in acts of road rage," Mr Taylor said. "These actions, regardless of whether people are the victim, perpetrator or just a witness, create unnecessary distractions, which could lead to accidents on our already busy roads.
"Not only is distracted driving the leading cause of accidents, but common road rage acts such as abuse, speeding, tailgating and even changing lanes erratically, can be considered punishable offences by the law. It's best to think twice before letting your anger get the better of you on the road."
Mr Taylor also said that while some behaviours of other motorists could be triggering, keeping a cool head can mean a safe arrival at your destination.
"It may feel right to get your anger out or even police others in the heat of the moment, but this can see a situation go from bad to worse. Instead, if you see something that's potentially dangerous, or if a crash has occurred due to road rage, you should make a note of the vehicle's registration details if it's safe to do so and involve the police as soon as possible," Mr Taylor said.
"In these instances, the use of dashcams can be really helpful in recording any other details about the incident, such as the exact location and time it occurred. Also, in cases where you may have been involved in an incident, it can be a great supportive document to show that you were not at fault if you need to file a claim.
Mr Taylor also provided some do's and don't when it comes to road rage.
Dos
Don't
·       Drive to the road rules in your state or territory

·       Drive to the speed limit

·       Let people merge and overtake

·       Give enough space between you and the car in front of you

·       Indicate correctly, with plenty of warning for other drivers

·       Tailgate

·       Flash your lights or honk unless absolutely necessary

·       Speed

·       Block intersections

·       React to road rage

·       Police other drivers (leave this for the authorities)
*Compare the Market surveyed 1,004 Australians aged 18 and over in August/September 2023.
-ENDS-
For interviews and more information, please contact:
Noémi Hadnagy | m: 0433 377 252 | e: [email protected]    
Compare the Market is a comparison service that takes the hard work out of shopping around. We make it Simples for Australians to quickly and easily compare and buy insurance, energy, and home loans products from a range of providers. Our easy-to-use comparison tool helps you look for a range of products that may suit your needs and benefit your back pocket.
Did you find this article interesting or helpful?