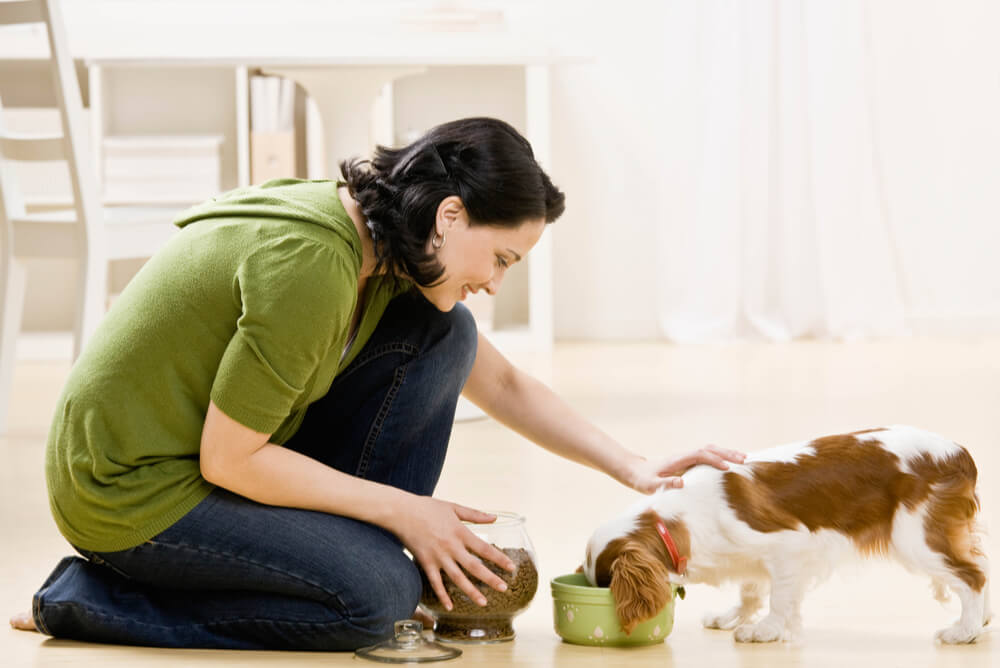 New research from pet insurance comparison site Compare the Market has found the naughtiest habits our dogs get into, on the eve of International Dog Day on Saturday 26 August. From climbing trees, chewing, stealing socks, and knocking down things from tables to rolling in the mud and then dragging themselves through the house, there are plenty of naughty habits that our four-legged furry friends do that frustrate us.
Pet owners may think any of these actions could be at the top of the list for the naughtiest habits, however, the latest research from Compare the Market has found that eating too much is the number one naughty habit that our beloved pets do.*
Over a quarter of pet parents stated that their pet loves food too much, while scratching (19.3%) took the silver spot for naughtiest behaviour. Meanwhile, animals not playing well with others (16.1%) rounded out the top three.
The survey also found that nearly 15% of pets were guilty of chewing socks and other clothing (14.9%) while one in ten pets were also keen on chasing (and perhaps defending the property line) from posties and delivery personnel.
| | |
| --- | --- |
| Naughty/worst pet habit | % of respondents claim their pet does this behaviour |
| Eating too much | 25.5% |
| Scratching | 19.3% |
| Not good with other animals | 16.1% |
| Chewing everything in their sight (socks, clothes, etc) | 14.9% |
| Noisy | 13.5% |
| It digs | 10.6% |
| Harassing the postie, delivery services, guests, etc | 10.3% |
| Biting | 9.5% |
Compare the Market's General Manager of General Insurance and pet insurance expert, Adrian Taylor, spoke about the need for training your pet from the moment you bring it home to avoid setting these bad behaviours into lifelong habits.
"Digging up the backyard or pushing plants off the counter may seem funny at first, but if they aren't corrected, could become terrible habits that your pet keeps throughout its life. From the moment you bring home your new family member, it's important to start training them about what's acceptable behaviour for your family," Mr Taylor said.
"You can attempt training your pets yourself or enrol your puppies or kittens in behavioural management classes. These not only teach your pet better behaviours, but educates owners on ways to mitigate these habits when they come up at home."
"Costs for these classes may quickly build up and add to the household budget, however, a percentage of these costs could be claimable back on your pet insurance, depending on the policy and whether you have routine care as an optional extra."
Compare the Market's research also revealed that the biggest faux pas that any pet owner could do is not pick up after their pet, with more than two in five pet owners claiming this is their biggest pet peeve. A further 28.3% of pet parents really dislike people who are unable to control their dogs in public, which includes letting dogs bark at people and other animals, while close to 10% of pet owners also hate people who let their dogs off the leash.
| | |
| --- | --- |
| Biggest pet peeve | % of respondents |
| People who don't pick up poop | 43.5% |
| People who don't control their dogs in public (i e let their dogs bark at people/others) | 28.3% |
| People who let their dogs off the leash | 9.8% |
| People who bring their dogs to cafes and restaurants | 5.0% |
| People not asking before petting my dog | 4.7% |
| People who call in sick for work because of their pet(s) | 3.7% |
| People who kiss their pets | 3.0% |
| People who treat their dogs like people or people who call their dogs human names | 2.1% |
"Pets bring so much joy into our lives but raising them takes great patience, time and effort from the whole family," Mr Taylor said.
"But while it's important for people to take the initiative to train their pets, we also need to enjoy our time with them, and laughing at their antics may be a great way to remember them years down the track when they may no longer be with us."
This International Dog Day is a great time to spend a bit of extra time, attention and affection on our canine family members who love us unconditionally and give us their undivided attention. While perhaps a treat or two might go a long way to getting extra cuddles or kisses, given that eating too much has made the top of the naughty list, it may be best to hold off (this time).
* Compare the Market surveyed 1,007 Australian pet owners aged 18 and over in April/May 2023
-ENDS-
For interviews and more information, please contact:
Noémi Hadnagy | m: 0433 377 252 | e: noemi.hadnagy@comparethemarket.com.au
Compare the Market is a comparison service that takes the hard work out of shopping around. We make it Simples for Australians to quickly and easily compare and buy insurance, energy, travel and home loans products from a range of providers. Our easy-to-use comparison tool helps you look for a range of products that may suit your needs and benefit your back pocket.
Did you find this article interesting or helpful?