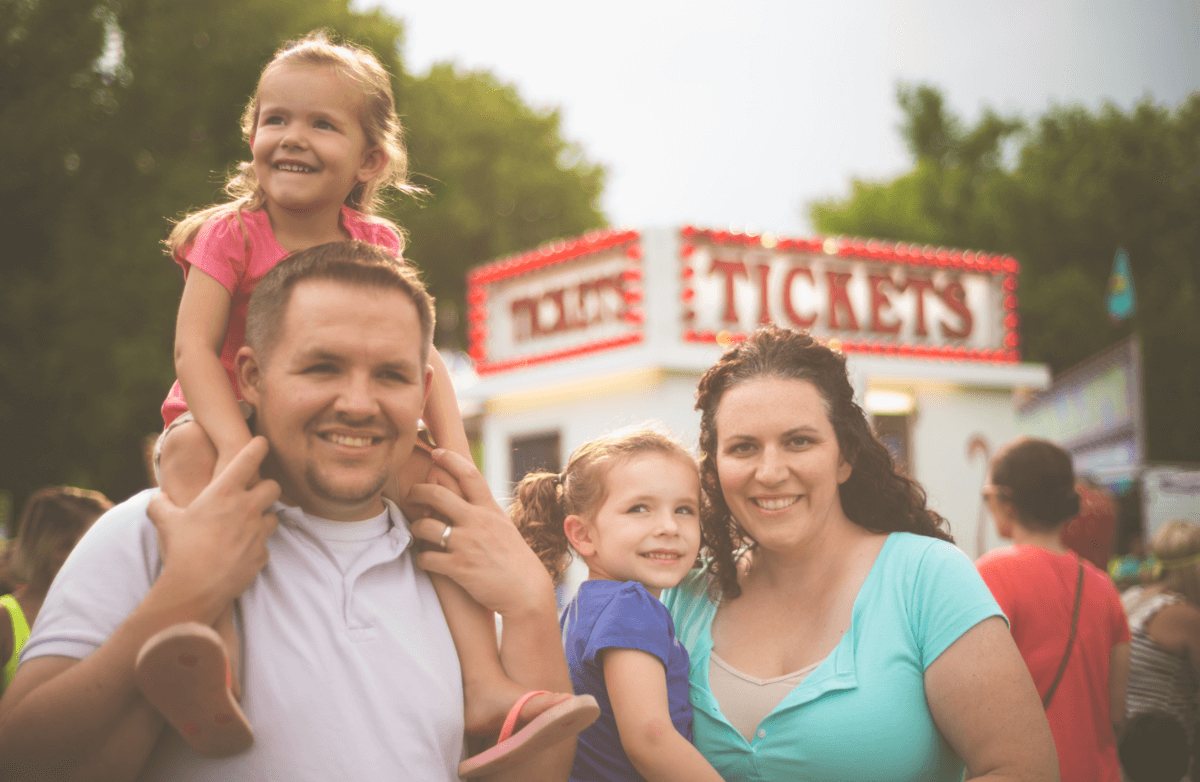 The Sydney Royal Easter Show will soon be rolling into town for another year and while New South Wales families have been hit with rising costs across the board, they could be pleasantly surprised in the Showbag Pavilion in 2023.
New research from Compare the Market has busted the common myth that showbags are a royal rip-off, with new analysis finding that it's more affordable in 80% of cases to purchase a bag at the Easter Show than buying the same items at the grocery store.
The comparison website analysed the contents of 10 popular showbags, ranging from lollies and biscuits to chocolate and liquorice. Eight of the 10 bags were cheaper at the show, one was an equal price to what it would cost at the supermarket and one was cheaper at the shops.
In fact, showgoers could save between 5.6% and 42.9% by nabbing certain bags at the Royal Show.
Compare the Market's Phillip Portman said while the findings were surprising, it was possible for Sydney families to get more bang for their buck at this year's show.
"Families across New South Wales have been hit particularly hard by the soaring cost of living and while a day at the Easter Show can be expensive, our research shows that there are still plenty of bargains to be found," Mr Portman said. "Our analysis shows that it's more affordable in many cases to nab a bag or two at the Easter Show compared to the shops, but you should still do your research ahead of time so you're not falling victim to a royal rip-off."
Of the 10 bags analysed, the Arnott's Shapes bag offered the best value. At just $10, you're paying $7.50 less than you would to purchase the exact same items at the store. The Mentos bag was another banger deal and would set you back 43.49% more if you were to buy the same lollies at the grocery store.
Other top bargains included the Arnott's Biscuits bag (with a saving of $5.70 or 27.53% at the show), the Big Kit Kat bag (a saving of $5 or 20%) and the Darrell Lea Liquorice Lovers bag (saving you $5.60 or 18.3% compared to the shops).
However, the research found that any potential savings depend entirely on the bag you're looking at.
"Our analysis showed that there are some bags, like the Big Milky Bar bag, which will cost you exactly the same at the show or at the shops," Mr Portman explained. "In some cases, bags can cost even more at the show. One example we found was the Big Smarties bag, which would actually be around 10% cheaper at the store.
"Hundreds of different bags are available at this year's Easter Show, so it really does pay to compare – particularly if you're heading to the show with kids. Also keep an eye out for other ways to save in the Showbag Pavilion. You may be able to purchase some bags in a bundle to save, while bags that come with backpacks, water bottles, towels, toys, books, makeup and more could leave more money in your pocket to spend on rides or games."
Mr Portman said it's also a good idea to pay close attention to the specials running at the major supermarkets and department stores over the Easter period.
"These supermarkets run weekly specials on popular showbag items like drinks, chips, lollies, biscuits and more, so you may decide to skip these showbags if your favourite treat is on special," Mr Portman said. "Similarly, you may be able to nab a bargain on toys and bags at department stores, which could give you a little more money to spend at the show."
Mr Portman's top tips for doing the Easter Show on the cheap.
Research ahead of time. Before hitting the Showbag Pavilion, go in with a game plan and know exactly what you want and how much you want to spend. If you can purchase the same items cheaper at the shops, it could be worth spending your money on a different showbag.
Purchase tickets online. You may be able to save on entry fees by purchasing your ticket online before the show. You could save $20 on a family ticket if you book online before 5 April.
Buy an After 4pm ticket. If you're only interested in the night-time entertainment, you may be able to save by purchasing an After 4pm
Take public transport. If you have a ticket to the show, this will entitle you to free travel to and from the show between 6 April and 17 April. Simply flash your ticket when travelling.
Showbag name and contents
Easter Show price
Price at Supermarket
Price difference at supermarket
Percentage difference at supermarket
Allen's Sourz

1x Allen's Frosty Fruits170g

1x Allen's Sourz Chew'Em Koalas 170g

2x Allen's Sourz Party Animals 170g

$15
$16
+$1
6.66%
Arnott's Biscuits

1x Arnott's Monte Carlo Original 250g

1x Arnott's TeeVee Snack Malt Sticks 175g

1x Arnott's Chocolate Mint Slice 200g

1x Arnott's Scotch Finger 50% Less Sugar 232g

1x Shortbread Cream 250g $3.50

 

$15
$20.70
+$5.70
37.99%
Arnott's Shapes

1x Arnott's Shapes Pizza 190g

1x Arnott's Shapes Chicken Crimpy 175g

1x Arnott's Shapes BBQ 175g

1x Arnott's Shapes Fully Loaded Wicked Sweet Chilli 130g

1x Arnott's Shapes Fully Loaded Ulitmate Cheese 130g

$10
$17.50
+$7.50
75%
Big Kit Kat

50x Kit Kat 17g

$20
$25
+$5
25%
Big Smarties

2x Smarties Hanging Bag 160g

2x Smarties Carton 50g

11x Smarties 11g

 

$20
$18
-$2
-10%
Big Milky Bar

40x Milky Bar 15g

$20
$20
–
–
Darrell Lea Liquorice Lovers

1x Batch 37 Original Soft Liquorice 260g

1x Black Liquorice Twists 280g

1x Chocolate Liquorice Balls 160g

1x Milk Choc Liquorice Bullets 250g

1x Liquorice Allsorts 270g

1x Milk Chocolate Liquorice Block 180g

$25
$30.60
+$5.60
22.40%
Kinder Surprise

2x Kinder Surprise Egg 3 Pack

1x Kinder Chocolate Snack Bar 21g

$12
$13.10

+$1.10
+9.16%
Mentos

1x 405g Mentos Bag

1x 120g Mentos Mini Rainbow (12 pieces)

2x 37.5g Mentos Circus Fun Rolls

2x 37.5g Mentos Mystery Rolls

$10
$14.35
+$4.35
+43.49%
Nerds

1x 141g Nerds Grape & Strawberry

1x 141g Nerds Rainbow

1x 85g Nerds Gummy Clusters

1x 26g Nerds Rope

12x 12.8g Nerds Grape/Strawberry Asst

$15
$15.90
+0.90
+6%
Showbag prices sourced from the Sydney Royal Easter Show website on 08/03/23. Grocery prices are reflective of full retail price and sourced from Coles and Big W on 08/03/23. Prices are subject to change.
For more information, please contact:  
Chris Ford | 0411 560 116 | [email protected]
Natasha Innes | 0416 705 514 | [email protected]
Compare the Market is a comparison service that takes the hard work out of shopping around. We make it Simples for Australians to quickly and easily compare and buy insurance, energy, travel and personal finance products from a range of providers. Our easy-to-use comparison tool helps you look for a range of products that may suit your needs and benefit your back pocket.
Did you find this article interesting or helpful?