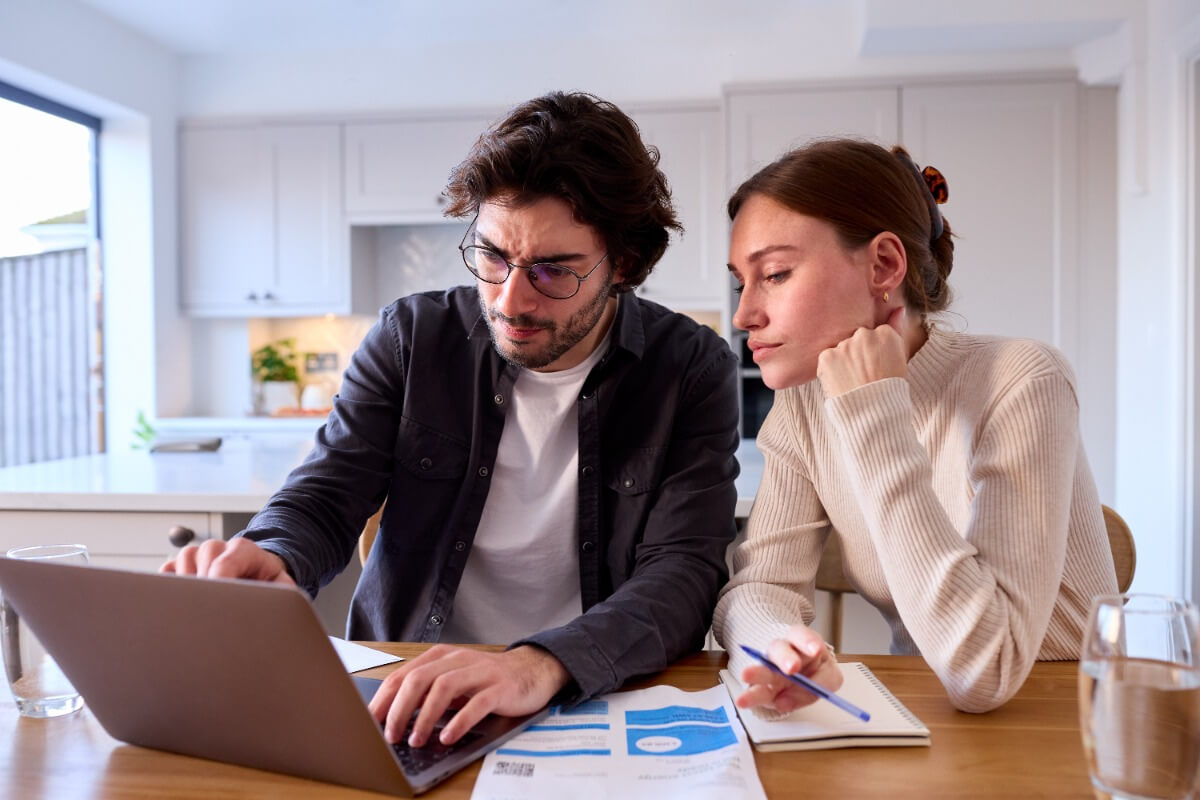 Homeowners around the country are thanking their lucky stars that the RBA has put a pause on the rate rises.
At today's April board meeting, RBA Governor Phillip Lowe confirmed there would be no cash rate increases this month.
While the rate reprieve is music to many borrowers' ears, the RBA didn't rule out the possibility of more rate rises to occur later this year.
It comes as Compare the Market's latest research revealed almost half of adult Australians think owning property is just a pipe dream (41%).
This compares to less than 13% that said owning property is still attainable, and 46% already own property.
Compare the Market's General Manager of Money, Stephen Zeller, said the Board's merciful decision to not raise the cash rate will allow variable rate borrowers to breathe a sigh of relief.
"It only took us 335 days and 10 rate rises to get here, but it seems we may be close to the peak of inflation mountain and may potentially be on our way back to base camp," Mr Zeller said.
"But for now, borrowers will be able to catch their breath .
"With the rising cost of fuel, groceries, gas and electricity, this reprieve is just what many borrowers needed to be able to keep up with their repayments.
"Especially considering a person with a $500,000 mortgage is already paying more than  $1,000 more each month than they were at the start of May 2022.
"Which is why it really does pay to shop around for the best rate.
"There's a number of cashback offers available right now that are attached to competitive rates.
"If you're on a rate that's higher than 5% or doesn't at least start with a 5 – it's time to consider switching.
"You could be saving thousands of dollars over the life of your loan".
Many Australians with a $700,000 mortgage are likely already paying $1,566 more each month than they were at the start of May 2022, following a 350 basis point jump in just nine months.
Mortgage size
Increase in average monthly repayments since the start of May 2022 (350 basis points)
$500,000
+$1,044
$600,000
+$1,253
$750,000
+$1,566
$900,000
+$1,879
$1,000,000
+$2,088
Reserve Bank Lenders' Interest Rates. Monthly repayments do not include any reduction in the mortgage balance over time. These calculations assume: An owner-occupied variable interest rate of 2.86% p.a in May 2022; principal and interest (P&I) repayments; cash rate increases are passed on in full; the loan term is 30 years; and there are no monthly fees.
"Many borrowers needed this rate reprieve because they've already been hit with even higher costs of groceries, fuel and energy," Mr Zeller said.
"With the home loan interest rate grenade is set to blow for many borrowers this year, many Aussies will be looking to refinance.
"If you're on a fixed rate due to expire, you should be looking for the most competitive rate available and planning to make the switch or negotiating a lower rate with your current lender at least a month beforehand.
"In a time where the cost of living is so high, the smart choice isn't to stay complacent and be loyal. Using comparison websites can save you a lot of money by helping you to find a better deal.
"But people's borrowing power isn't what it used to be, so it might not be possible to refinance if you have a high loan to value ratio (LVR)".
Borrowing power has plunged more than $200,000  for some Australians but are being warned it could plummet even further in the coming months.
According to Compare the Market research, a family in Sydney with two children that has a household income of $150,000 has seen their borrowing power shrink by 21% since April last year.
It's a worse story for a couple from Brisbane with no children who earn $150,000 per annum combined. They had the potential to borrow $994,900 in April last year but now, that same couple can only borrow $779,200, which is $215,700 less – a 25% decrease.
Assuming there's at least one more 25 basis point increases, and it's passed on in full  by lenders, that couple might only be able to borrow $761,300 in July this year.
Borrowing capacity
April 2022
April 2023
July 2023 (predicted)
Single in Melbourne 75K
$516,200
$404,300
$395,000
Couple in Brisbane 150K
$994,900
$779,200
$761,300
Family in Sydney (2 kids) 150K
$929,200
$727,700
$711,100
Table constructed using the HEM (Household Expenditure Measurement) for a couple with no kids living in Sydney, with combined gross income of $150,000. March 2022 calculation assumes a variable rate of 2.86 per cent. The March 2023 column calculation assumes an average variable rate of 5.29%. The July 2023 column assumes there is one more 25 basis point increase, and is passed on in full, for an assumed variable rate of 5.54%.
*Survey of 1,010 Australians, conducted in February 2023.
For more information, please contact:  
Natasha Innes | 0416 705 514 | [email protected]
Compare the Market is a comparison service that takes the hard work out of shopping around. We make it Simples for Australians to quickly and easily compare and buy insurance, energy, travel and personal finance products from a range of providers. Our easy-to-use comparison tool helps you look for a range of products that may suit your needs and benefit your back pocket.
Did you find this article interesting or helpful?