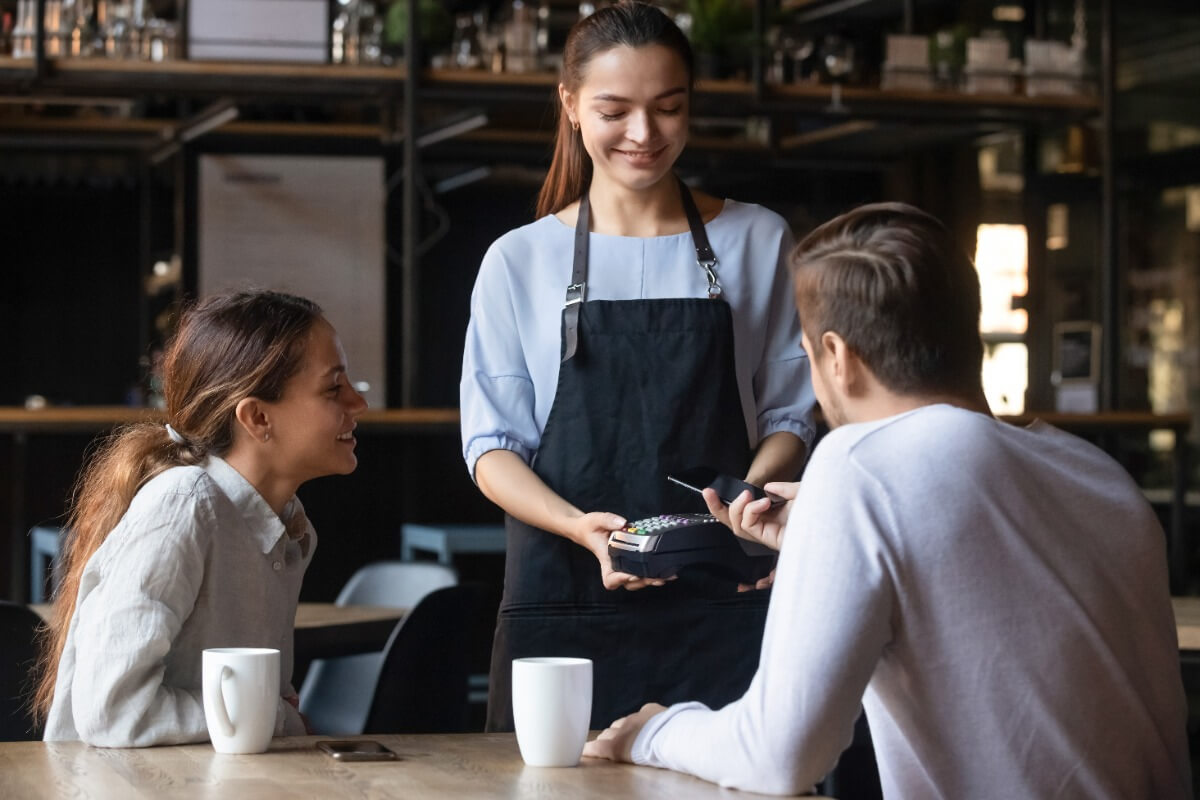 The days of handbag-clogging purses are surely numbered, as a soaring number of Australians are ditching their jeans-busting wallets to join the digital wallet world.
According to a recent Compare the Market survey, a mere 10% of Australians admitted to still using cash, compared to 49% who use debit cards, 31% use credit cards and 7.5% who use Apple Pay.
But it turns out that the digital wallet trend could sting you in the long run, with surcharge fees getting more expensive, and more creative than ever before.
Businesses can charge customers who use cards and digital payment methods with a surcharge fee, but according to the Australian Competition and Consumer Commission (ACCC), the surcharge can't be greater than what it costs the business to use that payment type.
Compare the Market's Chris Ford said an increasing number of businesses have been known to charge customers a venue surcharge fee.
"We heard from one patron who was charged a whopping 10% venue fee at a Brisbane restaurant and was then stung again at a separate establishment," Mr Ford said.
"Although his love for fajitas is what ultimately broke the bank, he felt being charged 6.5% for a venue fee was outrageous, only to then cop 10% at another venue.
"In total, he paid just over $8 for the venue surcharge and 98 cents for an Apple Pay service fee – which all adds up to be a bigger bill than what he originally anticipated."
"We know there has also been a recent case in Sydney where a patron claimed they were charged 10% for live music.
"So while some businesses are clear and upfront, others may be less obvious.
"The ACCC has banned excessive payment surcharges, so certain rules apply. The surcharge can only include costs that are for accepting that payment method.
"For example, if a business pays an amount for gateway fees for processing credit card transactions only, it can't include this cost in its debit card transactions."
But how much is a credit card surcharge? According to the ACCC, surcharges for credit cards and debit cards can range from 0.5% to 1.5%.
The amount will vary depending on the size of the business, the technology used to process payments, and the payment method.
"When payment without a surcharge isn't an option, for example, if the business doesn't accept cash, then they need to include the minimum surcharge payable in the displayed price for its products," Mr Ford said.
"It isn't unlawful for a business to refuse cash payment, but considering there are still 10% of Australians that do still use cash – that is money the business is potentially missing out on."
Another cheeky tactic businesses have been using to beef up their profit margins is the tipping prompts through QR codes.
During the COVID-19 pandemic, these were introduced to reduce contact between wait staff and customers but have now become common practice to order food and drinks – while offering no additional service, the QR codes ask customers for tips.
Mr Ford said the best way to avoid these surcharges is to:
Pay with cash
"Paying with cash can help you avoid most extra fees associated with credit and debit cards," Mr Ford said.
"Another benefit to paying with cash is that you can actually see where the money is going and how much you've spent, whereas digital wallets might seem like you have an infinite amount of funds when you could be going into the red."
Avoid public holidays and weekends
"If you can avoid going out on public holidays, this will save you the heavyweight surcharges associated with penalty rates.
"If you can go out for dinner on any other day that's not Sunday – you will be saving some money. Sunday surcharges are becoming more common at restaurants, so the safe bet is to avoid the day altogether or organise a nice home-cooked meal instead."
Go up to the bar or counter to order food
Mr Ford encouraged patrons to forget about the QR code.
"Rather than using the QR code at the table, consider going up to the bar or counter to order food to save any costs associated with using the QR code," Mr Ford said.
"If you think you've been asked to pay an exorbitant surcharge, you can contact the ACCC.
"The ACCC can investigate, and penalties can apply if the business is found to have breached the law."
Survey of 1,003 Australian adults, conducted March 2023.
For more information, please contact:  
Natasha Innes | 0416 705 514 | [email protected]
Compare the Market is a comparison service that takes the hard work out of shopping around. We make it Simples for Australians to quickly and easily compare and buy insurance, energy, travel and home loan products from a range of providers. Our easy-to-use comparison tool helps you look for a range of products that may suit your needs and benefit your back pocket.
Did you find this article interesting or helpful?