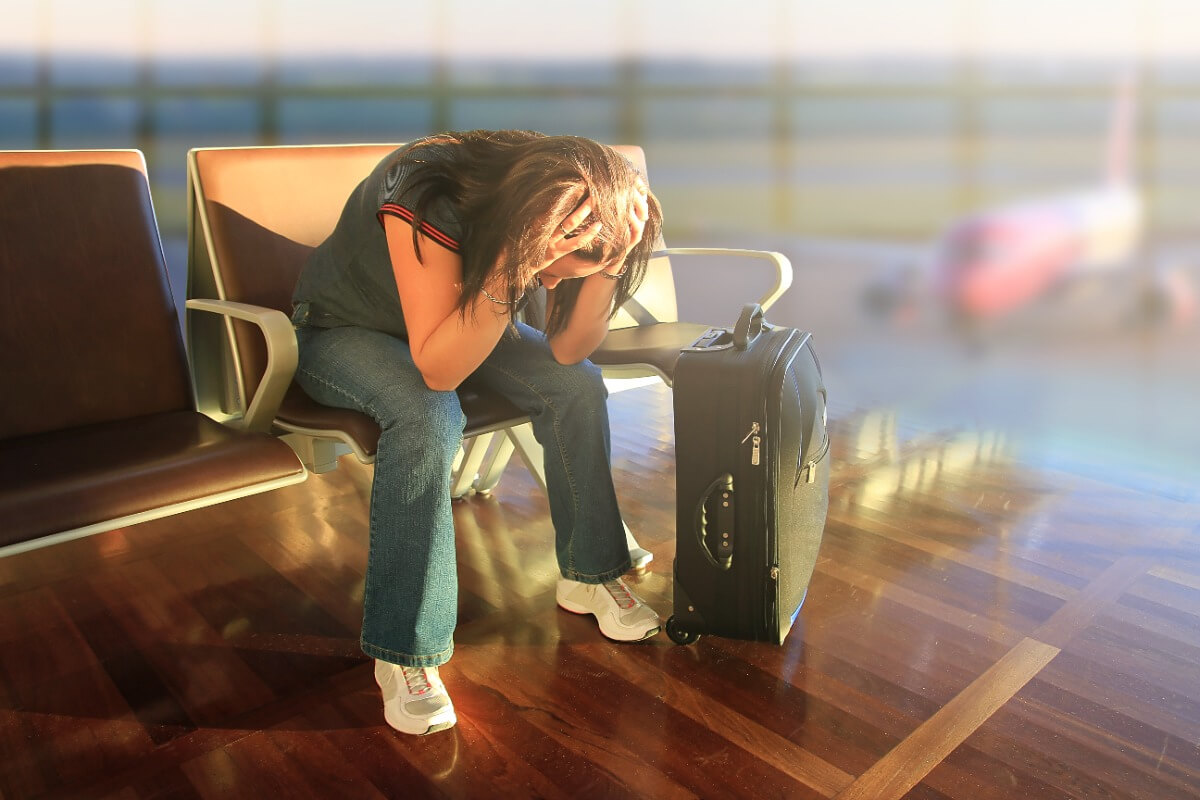 While international travel has ramped up in the post-pandemic world, Compare the Market warns that jetsetters need to consider another issue before travelling that they may have forgotten about – natural disasters.
In the past month alone, several powerful earthquakes have rocked popular international destinations, while also triggering warnings of possible tsunamis. In our own backyard, floods and bushfires have ravished different parts of the country, while there can be higher risks of hurricanes, typhoons, landslides, tornadoes, volcanic eruptions and other natural disasters in other nations.
Adrian Taylor, General Manager of General Insurance at Compare the Market, says that these severe weather events can happen at any time and can be serious if you're on holiday.
"Whichever country you visit for your next holiday adventure, there's always a risk of being caught in a natural disaster," Mr Taylor warns. "While no one anticipates being caught up in an earthquake, superstorm or other natural disasters on their dream holiday, these weather events can quickly turn your vacation into a nightmare."
It comes as research from Compare the Market shows that more than 15 million Australian adults are currently planning a holiday, with around 16% of those planning to jet abroad for their getaways.
Of those getting away, 50% said they would prefer a beach holiday to a city or country getaway.*
Mr Taylor says as soon as you book your holiday, no matter the destination, purchasing travel insurance that covers natural disasters or weather emergencies is vital.
"Not all travel insurance policies are equal and while many can cover you up to a certain limit during a natural disaster or can provide cover if you purchase it as an extra inclusion, it's vital to find cover for weather events that can occur at your destination," Mr Taylor says.
"In most cases, you'll be looking at a comprehensive travel insurance policy, but always check the Product Disclosure Statement to ensure you have adequate cover. For some brands, you may need to add cover for natural disasters as an extra or splash a bit more cash for a top-level policy where it's already an inclusion.
"Also be aware that there may be limits on what you'll be able to claim back through insurance. You may want to increase your cover if you're travelling to a higher-risk area but the claimable limit on a disaster is small."
Mr Taylor warns that if you're already on holiday and don't have the relevant insurance in place, you run the risk of having to pay out-of-pocket for any medical bills, cancellations, damaged or lost property or emergency evacuations you incur.
"Unless you can cover these expenses yourself – which can often be to the tune of hundreds or thousands of dollars – travel insurance can become an invaluable asset," Mr Taylor says.
"Natural disasters can quickly become a 'known event' to insurers, which is why taking out cover as soon as you book your travel is vital. Insurers won't provide cover for events that aren't considered unforeseen or unexpected."
In addition to locking in travel insurance with natural disaster cover, you should always be across any government advice for overseas destinations. Government websites like Smartraveller offer advice and warnings about international natural disaster zones. If a notice or restriction is in place and you still choose to travel, your insurer may not pay out any claims – even if you have relevant cover in place.
Natural disaster inclusions to look out for
Natural disaster exclusions to be aware of
Medical costs and hospital expenses

24/7 emergency assistance

Cancellations

Emergency accommodation

Flights

Luggage and personal effects

Travelling to an area where smartraveller.gov.au has advised you not to go or where government warnings are in place

Taking unnecessary risks

Not cancelling or changing plans when you know you shouldn't travel

Not contacting your insurer before changing your plans or paying for alternative flights or accommodation.
Mr Taylor's top tips for staying safe on your next overseas adventure.
Be aware of weather events and government warnings at your destination
Before locking in your travel plans, understand the natural disaster risks at the locations where you're travelling. Insurance premiums may be higher in areas with higher risks, so keep this in mind.
Ensure you take out the right level of cover as soon as you lock in your travel plans
Weather events can happen anywhere at any time, so it's advised to purchase travel insurance with the relevant cover as soon as you book your travel plans. If you're heading to multiple destinations, keep in mind that there may be different risks you'll need to consider.
Know what to do if you're caught up in a natural disaster overseas
If you run into trouble overseas or face a life-threatening event, contact the local emergency authorities as soon as possible. Emergency consular help is also available 24 hours a day. Also ensure you have your insurer's contact details and understand the process if you need to claim or need assistance overseas.
Any advice given is general and does not take into account your objectives, financial situation or needs. You should consider whether the advice is suitable for you and your personal circumstances, and before you make any decision about whether to purchase a product, you should read the PDS for that product.
*Based on Compare the Market's November survey of 1,000 Australian adults.
For more information, please contact:  
Phillip Portman | 0437 384 471 | [email protected]
Compare the Market is a comparison service that takes the hard work out of shopping around. We make it Simples for Australians to quickly and easily compare and buy home and contents, car, pet and travel insurance along with energy products from a range of providers. Our easy-to-use comparison tool helps you look for a range of products that may suit your needs and benefit your back pocket.
Did you find this article interesting or helpful?