The Australian Dream of having a swimming pool in your backyard is becoming a reality for more Australians, according to new research from Roy Morgan.
In 2014, Roy Morgan reported[1] that 12% of Australians live in a house with a swimming pool; this number increased during the Oct 2017 – Sep 2018 period to 13% of Australians, or 2,667,000 people.[2]
Roy Morgan's latest findings also note that regional Queensland has the largest number of swimming pools, with one in five respondents owning a pool! Perth comes in at a close second with 19%, followed by Brisbane at 18%.
So, since pool ownership is on the rise, what important things do you need to know about having a pool, should you decide to chase the Great Australian Dream?
1. You'll need to meet the safety requirements of pool ownership
Safety requirements and regulations are one of the more important things you need to know before getting a pool. Both state and federal governments heavily regulate pool fencing.
Though state regulations vary on the specific details, the general standard is that a pool fence must be at least 1,200mm high (1.2 metres) all the way around and the vertical gaps in the fence must not be more than 100mm (10cm) wide.[3] The bottom gap – between the fence and the ground – must also be no more than 100mm (10cm).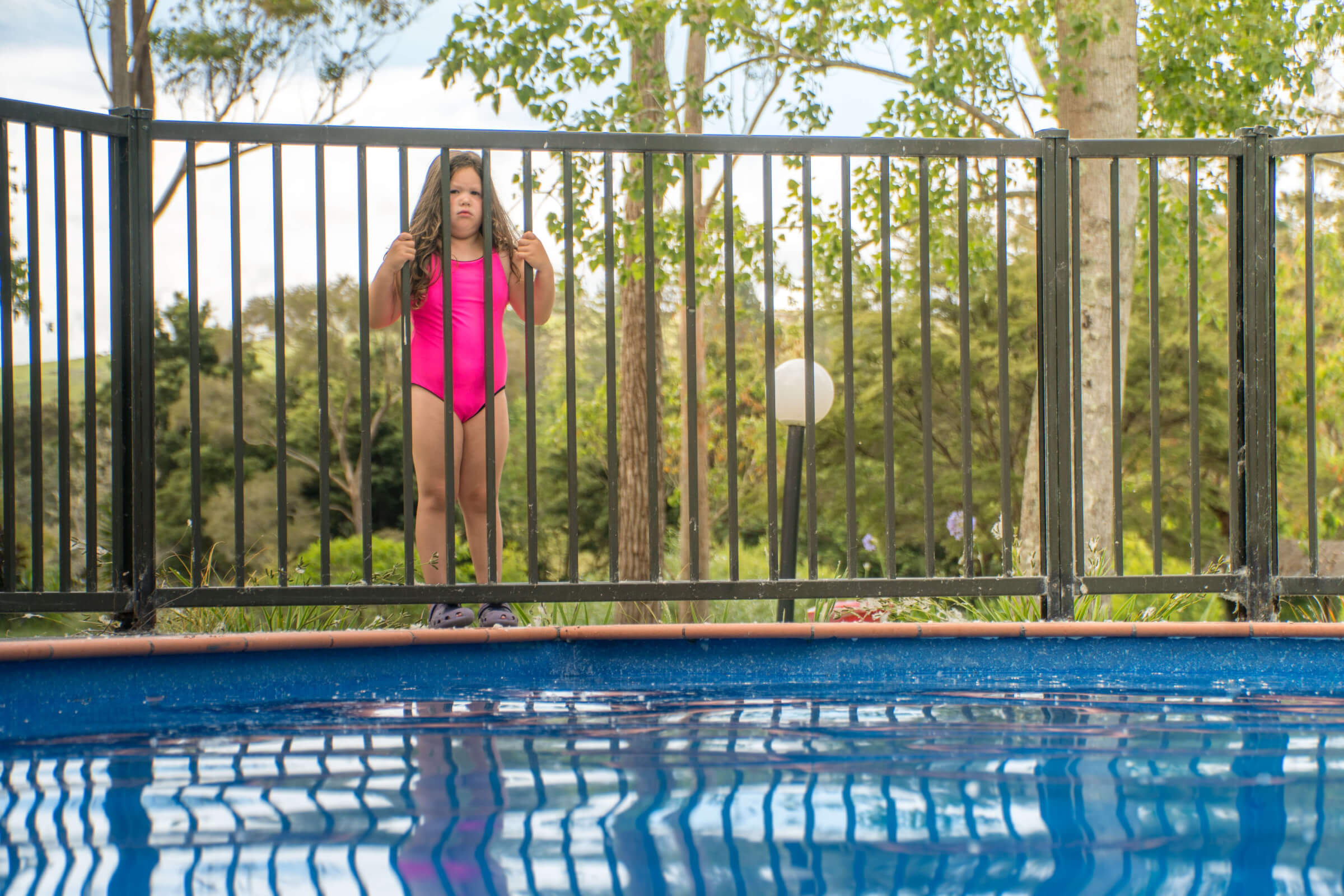 Gates must be fitted so they swing outwards, away from the pool, and must have self-closing devices (so that the gate will close itself without manual force) and latches that automatically lock upon the gate's closure and can only be manually opened.
Some states also require CPR signage to be displayed in the pool area, and New South Wales, Queensland, Northern Territory and Western Australia all have registers that serve to keep a record of homes with pools.
Make sure you check your state's pool regulations thoroughly if you're considering buying a property with a pool or adding one to your home.
Supervision is another safety requirement to be aware of when getting a pool. Royal Life Saving says[4] that you need to supervise children at all times when they are in or near the water, and be within arm's reach of them. Adults should be the only ones to supervise children in the pool, not older children, as they can handle the responsibility and are equipped to deal with emergencies.
2. You need to maintain your pool
Your pool's maintenance will depend on the season; for instance, your pool will need more regular maintenance in summer than in winter, as the pool is obviously used more during the warmer months. There are still a number of things you, or your preferred pool maintenance company, need to do year-round to ensure your pool is kept in shape.
SPASA says[5] that testing and monitoring your pool water's pH and chlorine levels will help keep the water safe to swim in, as untreated water can grow bacteria, algae, and other organisms that can cause skin and eye problems in swimmers. During summer, you'll also need to check your pool's total alkalinity (TA) as well as taking a sample of your pool water to your local pool shop for further testing.
You'll also need to:
empty the skimmer basket (located in a small alcove of the pool wall and covered with a lid);
maintain the water level (SPASA recommends the water level be halfway up the skimmer box opening);
clean and vacuum the pool walls and floor to remove leaves and other debris;
cover your pool during winter and autumn;
check the pool equipment, like the filter and pump, and organise a full pool service with a licensed technician;
check the pressure gauge during winter and spring; and
turn on the pool lights occasionally during autumn, winter and spring to prevent a build-up of moisture.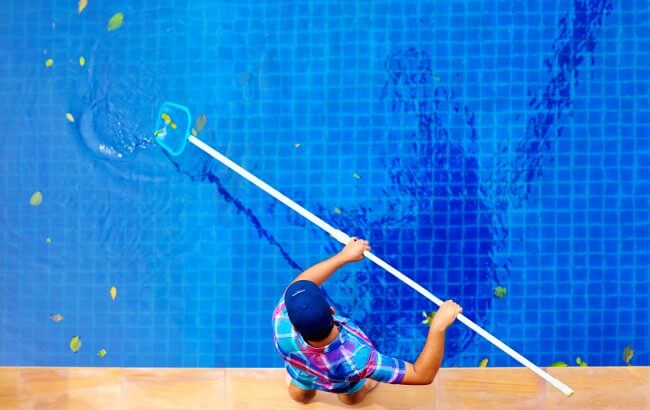 3. If your pool is covered by home and contents insurance
Your swimming pool may be covered under your home and contents insurance, depending on your insurer and what type of pool it is. Check your insurer's PDS to see if they cover swimming pools and to what extent.
An insurer, for example, may cover permanently, in-ground swimming pools under home insurance policies, while above-ground, inflatable, and portable pools may be covered under contents insurance policies.[6] Such a policy would also cover damage to glass pool fences.
Looking to review your options? Start the search by using our home and contents insurance comparison service.
4. Your pool's energy usage
You should also consider energy usage when thinking about getting a pool. Pool pumps account for around 16% of the household energy usage, the largest amount by a single appliance.[7]
Fortunately, Red Energy has a number of tips[8] to help you save on your pool's energy costs:
choose a multi- or variable-speed pump with a high energy rating. A multi-speed pump has a number of fixed speeds the installer will choose from when fitting the pump, whereas a variable-speed pump allows the owner to customise the speed;[9]
regularly skim your pool to prevent debris from clogging the pump;
put a cover over your pool when it isn't in use; this helps trap the heat in (saving on heating costs), stops evaporation, and also prevents debris from falling in; and
use energy-efficient lighting, like LEDs.
Ergon Energy also suggests[10] that you:
connect your pool pump to Tariff 33 or other economy tariff;
turn the heater off when your pool isn't in use; this not only saves on energy costs, but cooler water prevents excessive algae growth; and
reduce the daily running time of your pool pump (you can discuss this with your local pool shop).
Sources:
[1] Roy Morgan – The life aquatic: swimming pool ownership in Australia. March 2015.
[2] Roy Morgan – Swimming pool ownership increases in Australia. November 2018
[3] SPASA Australia – Pool Fencing Rules. Accessed November 2018.
[4] Royal Life Saving Australia – Supervise. Accessed November 2018
[5] SPASA Australia – Keep your pool in tip top condition. Accessed November 2018.
[6] Budget Direct – Home & contents insurance: Product Disclosure Statement part A. June 2016
[7] Energy Rating – Swimming Pool Pumps. Accessed November 2018.
[8] Red Energy – The energy consumption of a swimming pool. June 2018
[9] Energy Rating – Swimming Pool Pumps. Accessed November 2018.
[10] Ergon Energy – Pools: Energy saving tips. Accessed December 2018.
Did you find this article interesting or helpful?