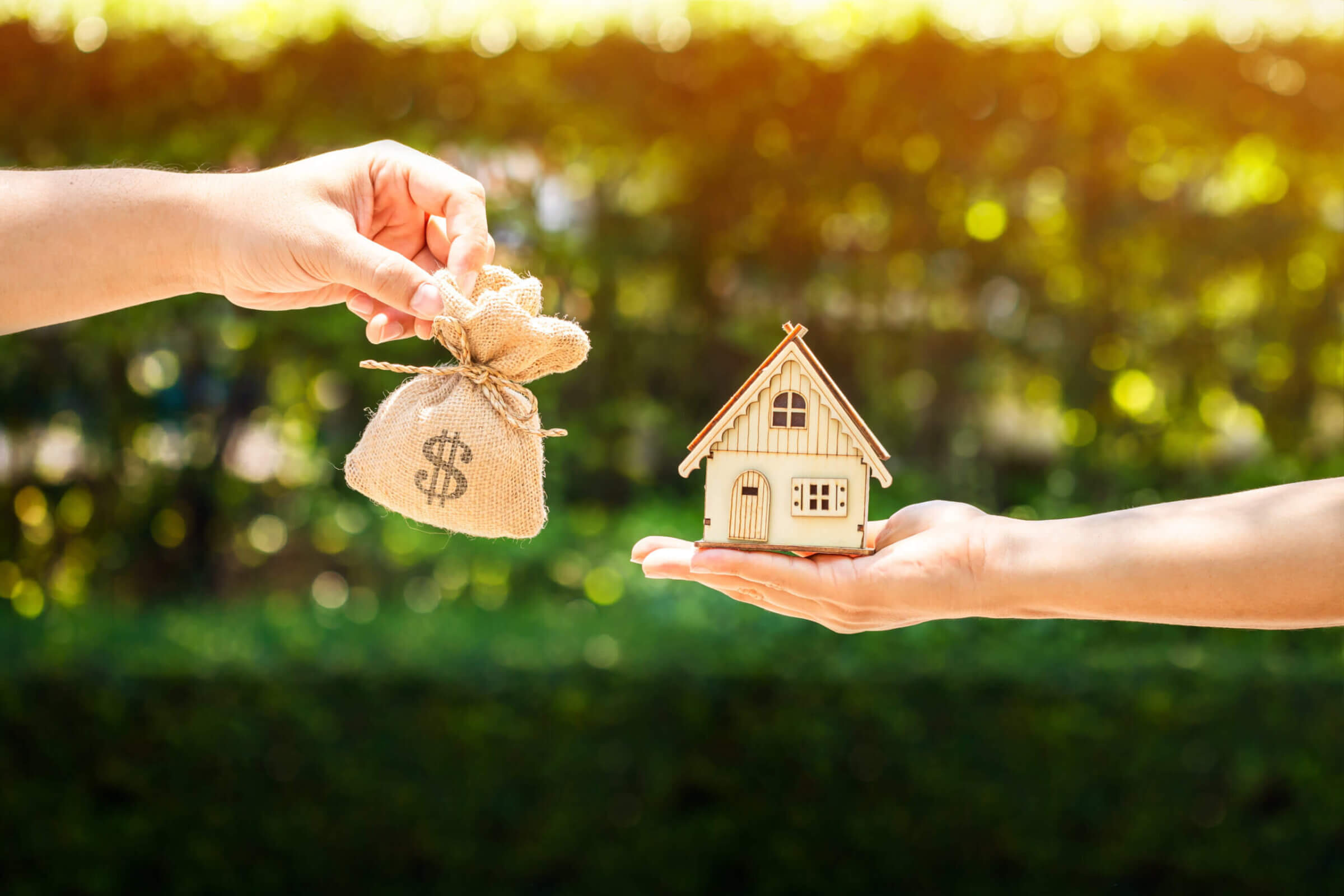 Parents who once promised $10 for household chores and a gold coin for every lost tooth are now spending thousands to help their adult children break into the property market and taking on major financial risks.
A new survey of first homebuyers by Compare the Market found 66% had been talking to the 'Bank of Mum and Dad' to support their property purchase.
About a fifth of those asking for help (21%) expected their parents to cover their whole deposit.
However, the majority (41%) said their parents would only contribute to part of their deposit while 23% said their parents would act as a guarantor. Just 15% said their parents would help by buying some furniture.
Meanwhile, a similar number of respondents (65%) said they planned to claim a First Home Owner Grant, which is available to buyers considering newly built properties under price thresholds set by each state as many inexperienced buyers have struggled to keep up with surging prices over the past year.
Compare the Market spokesperson William Jolly said the survey findings illustrate just how hard it is to buy property in today's market.
"More young adults are turning to their parents as their savings can't keep pace with house prices that grow by thousands each week," Mr Jolly said.
"Everybody wants to see their children thrive, yet millennials are thought to be the first generation worse off than their parents.
"Some parents who are established homeowners are more than happy to dip into their equity to support their children.
"Sadly, not all families are lucky enough to afford such large donations. For them, the wealth divide keeps widening."
On average, first homebuyers said they had saved a $77,000 deposit. That's roughly 10% of the national median value which currently sits at $748,635, and is generally not enough to avoid the threshold for Lenders Mortgage Insurance (LMI).
| | | | |
| --- | --- | --- | --- |
| State | Average deposit saved | Median house price in capital | Percentage |
| New South Wales | $107,719 | $1,127,723 | 10% |
| Queensland | $87,204 | $770,808 | 11% |
| Victoria | $95,973 | $806,144 | 12% |
| South Australia | $80,979 | $619,819 | 13% |
| Western Australia | $86,838 | $552,128 | 15% |
| Tasmania | $78,683 | $735,425 | 10% |
Source: Average deposit according to Compare the Market's Homebuyer Sentiment Survey, April 2022. Median house prices via CoreLogic's Hedonic Home Value Index, April 2022.
What to know if you're buying a property with help
For those who are looking to get a hand from their parents, grandparents or other family members, there are a few things they should know before jumping in.
Speak to a professional about the risks: Your guarantor could face consequences if you're unable to repay the loan. They could be made responsible for meeting the repayments instead, or they could even have their home or other possessions repossessed by the bank. This could obviously harm your relationship with them as well as their financial security, so you need to think very carefully before using a guarantor.
Could you get more out of government schemes? Having your parents contribute to your deposit could make you ineligible for various government home buying schemes, such as the First Home Owners Grant (FHOG), stamp duty concessions or the First Home Loan Deposit Scheme (FHLDS). If your parents are only able to contribute a small amount, you might be better off applying for these schemes without them. But consider speaking to a professional about your options.
Pick the right property: You can avoid having to use a guarantor at all if you find a property you can afford. By lowering your expectations (such as looking further out or finding a smaller property), you could find a more affordable option, and a deposit contribution from your parents could go further as a result.
You might be able to buy with a lower deposit: Not everyone has a guarantor to help them get to home loan heaven. There are a number of lenders willing to waive the cost of Lenders Mortgage Insurance for borrowers in certain circumstances.
Do you need to buy now? Given all we've said above about the potential risks associated with a guarantor or borrowing from someone, ask yourself if it's the wisest decision to buy a property right now. It's easy to feel like there's rush to buy instead of rent, and you might have a legitimate reason for doing so, but in many cases it's ok to just wait. Prices growth is starting to slow, so biding your time could be a less exciting but smarter choice.
Notes to editors
Compare the Market commissioned PureProfile to survey of 1,000 people looking to buy a property during the next two years. Of those respondents, 421 identified as first homebuyers.
Did you find this article interesting or helpful?