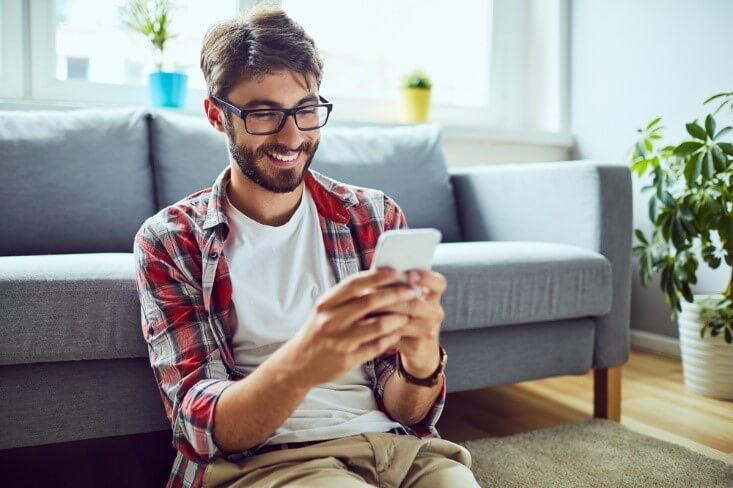 Aussies are a 'techy' bunch, and for some, that means always having the latest mobile phone on hand.
Before you nab that shiny new handset, you want to make sure you're getting the best value possible for it. With so many phone plans and telco offers out there, it can be hard to tell the difference between a good and not-so-good deal.
So, is it better to buy a mobile phone outright or on a plan?
What is the difference between buying a mobile phone outright and plans?
Buying on a plan: During this period, you also get a connection and a certain number of free calls or text messages per month. However, that means you'll have to stay with the telecommunications provider (telco) you've signed up with and remain on the same mobile plan for the duration of your contract.It's a lot like buying a car with a loan; you get to take the phone home and use it all you want. You just pay for it in monthly instalments throughout your contract (usually 12 or 24 months), but you don't own the phone until your contract has ended.
Buying outright: You pay for the full cost of the handset (phone) upfront. This means you own the phone as soon as you've handed the cash over and gotten your receipt. You then have the freedom to choose and change your telco provider and mobile plan as you please.
So, is it cheaper to buy a phone outright or on a plan?
Contrary to popular belief, telcos don't just make money from selling phones. They also make profits from the products and services they provide through their network, amongst other things.[1]
So, while getting a shiny new phone and paying for it over 24 months sounds like a good deal, you're locked into a contract for two years. If you want out, you may have to pay early termination fees and any outstanding phone repayments.[2]
Those fees may also apply – and can be quite hefty if you're not far into your contract – if you want to switch to a different carrier. That's why you should always read the terms and conditions of your contract and the critical information summary of your phone plan to make sure you know what you're signing up for.[3]
Meanwhile, you could actually save money by sidestepping a phone upgrade, buying a phone outright or just moving to a better plan once your phone is paid off and no longer under contract.
According to our money expert, Rod Attrill,
'Consumers tend to believe that they can save more money buying a phone on a plan because of handset subsidies and clever marketing offers from telco companies. While you do save money by paying nothing upfront, your telco provider could put you on an uncompetitive plan for 24 months as part of your contract,' Attrill said.
'You'll essentially pay more to use your phone over that period.
While buying your phone outright does mean you'd incur a higher upfront cost, Attrill points out you'd have the freedom to shop around between telco providers for SIM-only plans that give you better value for money.
'Buying a smartphone outright can be cheaper in the long run, compared to locking yourself into a two-year contract.'
But buying a phone outright isn't for everyone.
For example, if you like to sport the latest handset and aren't fussed by higher monthly plan costs, then a mobile plan might suit you just fine.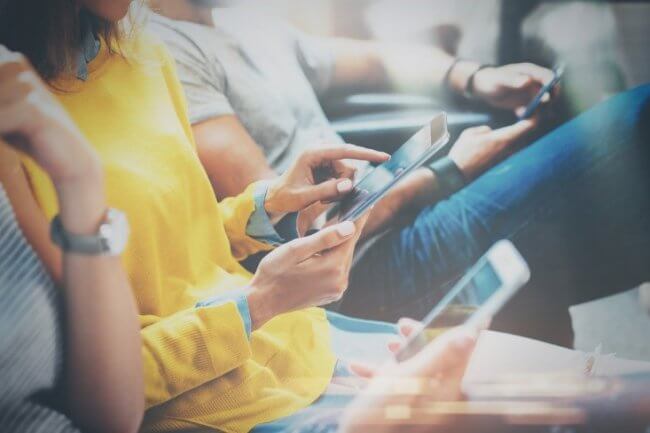 How much can you save buying a mobile phone outright vs on plan?
When it comes to whether you buy a phone outright or on a plan, you should consider the following:
how much storage does the phone have;
what other features does a contract offer (like calls and texts overseas) that buying outright might not provide; and
how much data can you get if you buy your phone outright vs on a contract?
Different retailers and telcos will provide different prices on handsets and plans, so it can take some digging to figure out who's got the best deal and how much, if anything, you'll save. We'll take recent iPhone and Samsung Galaxy models as an example to demonstrate the difference in cost if you buy your phone outright vs on a contract.
Enough talking; let's run the numbers!
Cost of Android handset outright versus post-paid plan
| | | |
| --- | --- | --- |
|   | Plan | Outright |
| Model | Samsung Galaxy S10 | Samsung Galaxy S10 |
| Storage size | 128GB | 128GB |
| Carrier | Telstra | Ovo |
| Cost per month | $80 ($30 phone + $50 plan) | $19.95 |
| Contract period | 24 months | No contract ($1,349 outright)[4] |
| Talk time | Unlimited | Unlimited |
| Data allowance | 15GB | 10GB |
| Total cost | $1920[5] | $1827.80[6] |
Savings: $92.20
Cost of Apple handset outright versus post-paid plan
| | | |
| --- | --- | --- |
|   | Plan | Outright |
| Model | iPhone 11 | iPhone 11 |
| Storage size | 64GB | 64GB |
| Carrier | Telstra | Mate |
| Cost per month | $99.95 ($49.95 phone + $50 plan) | $25 |
| Contract period | 24 months | No contract ($1,199 outright)[7] |
| Talk time | Unlimited | Unlimited |
| Data allowance | 15GB | 15GB |
| Total cost | $2,398.80[8] | $1,799[9] |
Savings: $599.80
N.B. information and prices accurate as of 6 February 2020.
What's a SIM-only plan?
A SIM-only plan, also known as BYO phone plan, allows you to connect a SIM card, which will provide all your call, text and data services, to your provider's network. It works like a standard lock-in mobile plan, but will cost you less because you're not paying for a bundled phone. You just use the phone you already own (outright). SIM-only plans only work with phones that aren't locked to a specific network, although handsets can be unlocked by carriers.
There are two types of SIM-only plans:
post-paid/monthly. Offer an allowance for mobiles services (calls, text and data) for which you get billed every month. Your plan inclusions then re-start on the first day of your billing cycle. Many post-paid plans are only available on a 12-month contract; and
prepaid/pay as you go.Allow you to pay for your mobile service upfront, by recharging your account with money as you go. You can also cancel your prepaid plan without charge or change it anytime you top-up, depending on your needs.
Benefits of SIM-only plans
SIM-only plans can be cheaper than lock-in mobile contract plans.This is because you're only paying for the SIM card (sometimes it's even free) and the mobile service. You're not paying off a new phone over 12 or 24 months.
They make budgeting easier.You know how much you're spending each month on your phone plan, as long as you don't go over your monthly allowance. With prepaid, it's even easier since you pay for the service in advance, so there are no nasty surprises at the end of the month. Are you looking to reach your budget goals? See our practical money tools.
There's no commitment.With SIM-only plans, you can choose your service provider and switch whenever you want. So, if your plan is no longer competitive, you can cancel it and look for one that offers better value (although you may still incur exit fees).
Benefits of buying a mobile on a contract
Some contract deals can be cheaper. You may come across a particularly good deal for a new phone plan that actually works out cheaper than if you bought it outright. These deals are typically more common on the latest releases from big brands like Apple, Samsung and Google, so it's a good idea to compare telco providers when the next big smartphone arrives on the market.
A contract makes it easier to upgrade. While it's normally cheaper to pay upfront, this only applies in the long run. With many popular phones now costing upwards of $1,000, paying it off on a contract can be easier to afford upfront – especially if you're looking to move to a newer model.
You can take advantage of additional perks. To sweeten the deal, you might look to special offers, like extra data or unlimited calls and texts to a wider range of international countries.
Sources:
[1] The communications sector: recent trends and developments. Australian Government Department of Communications and the Arts. 2016.
[2] Mobile upgrades: The real cost. Australian Communications and Media Authority. 2014.
[3] Ibid.
[4] Galaxy S10e | S10 | S10+. Samsung. 2020.
[5] Samsung Galaxy S10 Prism White 128GB. Telstra. 2020.
[6] Ovo Mobile – Small plan. Ovo. 2020.
[7] Buy iPhone 11. Apple. 2020.
[8] iPhone 11 64GB Purple. Telsta. 2020.
[9] Mobile plans. Mate. 2020.
Did you find this article interesting or helpful?