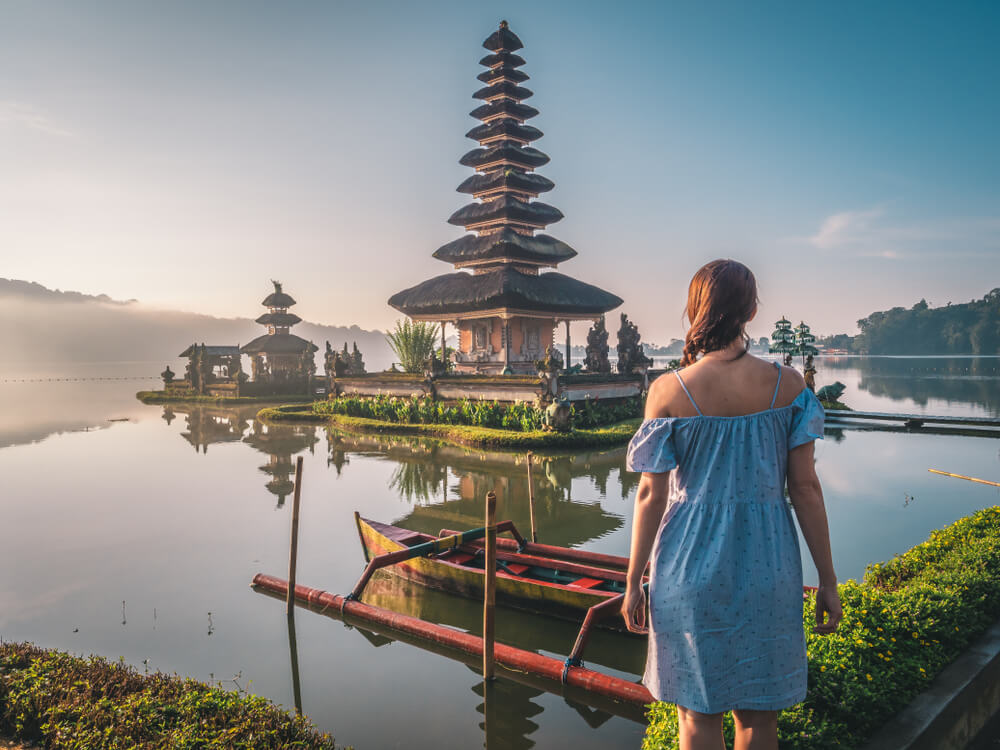 Being independent, free and fabulous seems to come with a price tag as more and more singletons cop the hefty cost of being on their own.
With almost one in four Australians living in a single person household1, the financial strains and pressures of living without a partner becomes an expensive and all too common burden to bare.
Comparethemarket.com.au has crunched the numbers and revealed how much more singles are forking out for their health insurance, travel plans, rent, groceries and even dates compared to their coupled up counterparts.
Health insurance and rebates
When looking for a comprehensive health insurance policy for both hospital and extras, prepare to shell out over $2,500 for cover2. This is compared to families who will pay on average around $4,300 for their cover. However, the good news is that Australians with private health insurance could receive a rebate from the Government to help cover the cost of premiums. The rebate is income tested so if you're under the age of 65 and earning $90,000 or less a year, you're eligible to receive a rebate of 25.059%3. This could save you a substantial amount over time. It's more important than ever to do your research and shop around for a policy that suits your needs, lifestyle and budget too – you may even find a better deal for the same level of cover.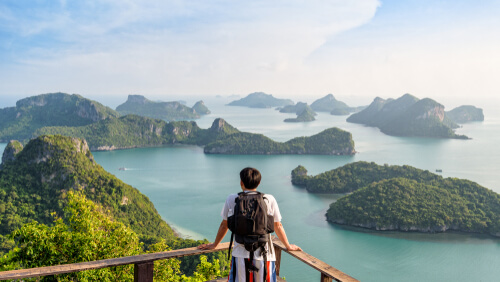 Travel insurance and accommodation
Planning your next holiday? For those sole travellers venturing to Europe for a couple of weeks, you'll have to pay anywhere from $70 – $80 for comprehensive travel insurance4, which is $10 – $18 more expensive than a couple travelling to the same destination, which usually comes in at around $122 – $150. The price of a hotel room also shoots up as you won't be splitting the costs. This can range (per night) from €70 for a mid-range room up to €200 at the top end5.
Renting and buying a house
Whether you're deciding to rent or buy a place on your own, it doesn't come cheap. Check out what you could be paying each week for a new abode below6. Roommates may be a good idea if you want to avoid spending hundreds of dollars renting or consider moving away from the city to bring the price down too. It's also crucial for singles looking to buy a home to consider their lending options as mortgage brokers tend to restrict their lending power if you are living by yourself and don't have a partner to help out with expenses. Talk to your bank and plan ahead – you may be able to take advantage of first home owner benefits and grants to help cover some of the costs too.
| | | | | |
| --- | --- | --- | --- | --- |
| State | Median rental cost – house | Median rental cost – unit | Median house price | Median unit price |
| Sydney | $550 | $550 | $1,144,217 | $737,080 |
| Melbourne | $430 | $410 | $882,082 | $496,021 |
| Brisbane | $400 | $370 | $566,322 | $379,186 |
| Adelaide | $375 | $300 | $534,832 | $312,992 |
| Perth | $350 | $300 | $556,572 | $379,038 |
| Darwin | $500 | $400 | $539,497 | $326,126 |
| Canberra | $550 | $450 | $749,865 | $415,414 |
| Hobart | $410 | $360 | $461,547 | $370,085 |
Groceries and eating out
Depending on how much you enjoy staying in and cooking or eating out, your food bills could vary anywhere from $80 up to $280 a week7! On top of this, generally buying in bulk (family portions for meats and pantry goods) usually works out cheaper per kilo and these savings can be enjoyed by couples or families, but this option isn't as convenient for singles. Prepare your meals or restaurant plans in advance so you can budget the amount you'll spend on food week to week. Look out for discounts too and even consider switching your usual grocers to somewhere that may save you some money down the line.
Dating apps and getting date-ready
Apparently, dating doesn't come cheap either! Single Aussies spend $11.65 billion on dating each year, with a further $80.7 million a year spent on dating services and apps to help find love8. On top of this, a quarter of people spend $100 or more on getting date-ready – this includes new clothes, haircuts and make-up. When it comes to our first date, we fork out an average of $79 too. To keep costs down, Aussies could consider cooking for their date in the comfort of their home, clothes-swapping with friends instead of buying a new wardrobe and looking out for restaurant deals and discounts.
Rod Attrill, money expert at comparethemarket.com.au says, "It's the unfortunate truth but everyday household expenses such as rent, utilities, insurance and even buying food or furniture becomes twice as expensive if you're single and don't have someone to split the costs with. It's imperative for those living solo, no matter what age, to begin budgeting in this added expense and start looking out for deals or plans that best suit their lifestyle. Being single doesn't necessarily mean you have to break the bank but it does mean putting more consideration into what you spend day to day."
[1] Australian Bureau of Statistics – Census of Population and Housing: Australia Revealed, 2016: http://www.abs.gov.au/ausstats/[email protected]/mf/2024.0
[2] The information above is based on the average cost of a combined (hospital & extras) singles policy ($2,474) and family policy ($4,200) as reported by independent market research firm, Ipsos Mori. Adding the premium increase of 3.25%, this now equates to $2,552 for a singles policy and $4,337 for a family policy. Research commissioned by comparethemarket.com.au and conducted by Ipsos Mori in January 2018.
[3] Australian Government Private Health Insurance Rebate: https://www.privatehealth.gov.au/health_insurance/surcharges_incentives/insurance_rebate.htm
[4] Comparison through comparethemarket.com.au for a single 35 year old and a couple (both 35 years old) travelling to Europe from 2nd – 23rd June. Policies included Virgin Money, Travel Insuranz and Zoom
[5] Lonely Planet: Europe – Essential information: https://www.lonelyplanet.com/europe/essential-information
[6] Domain House Price Report, June 2018: https://www.domain.com.au/product/house-price-report-june-2018/
[7] Future Limited: Study in Australia (Gov) – Living costs in Australia: https://www.studyinaustralia.gov.au/english/live-in-australia/living-costs
[8] ING Direct – Single and ready to mingle? Australians splash almost $12billion per year on dating, June 2017: https://newsroom.ing.com.au/wp-content/uploads/2017/06/Media-release-Cost-of-dating-FINAL.pdf
Did you find this article interesting or helpful?