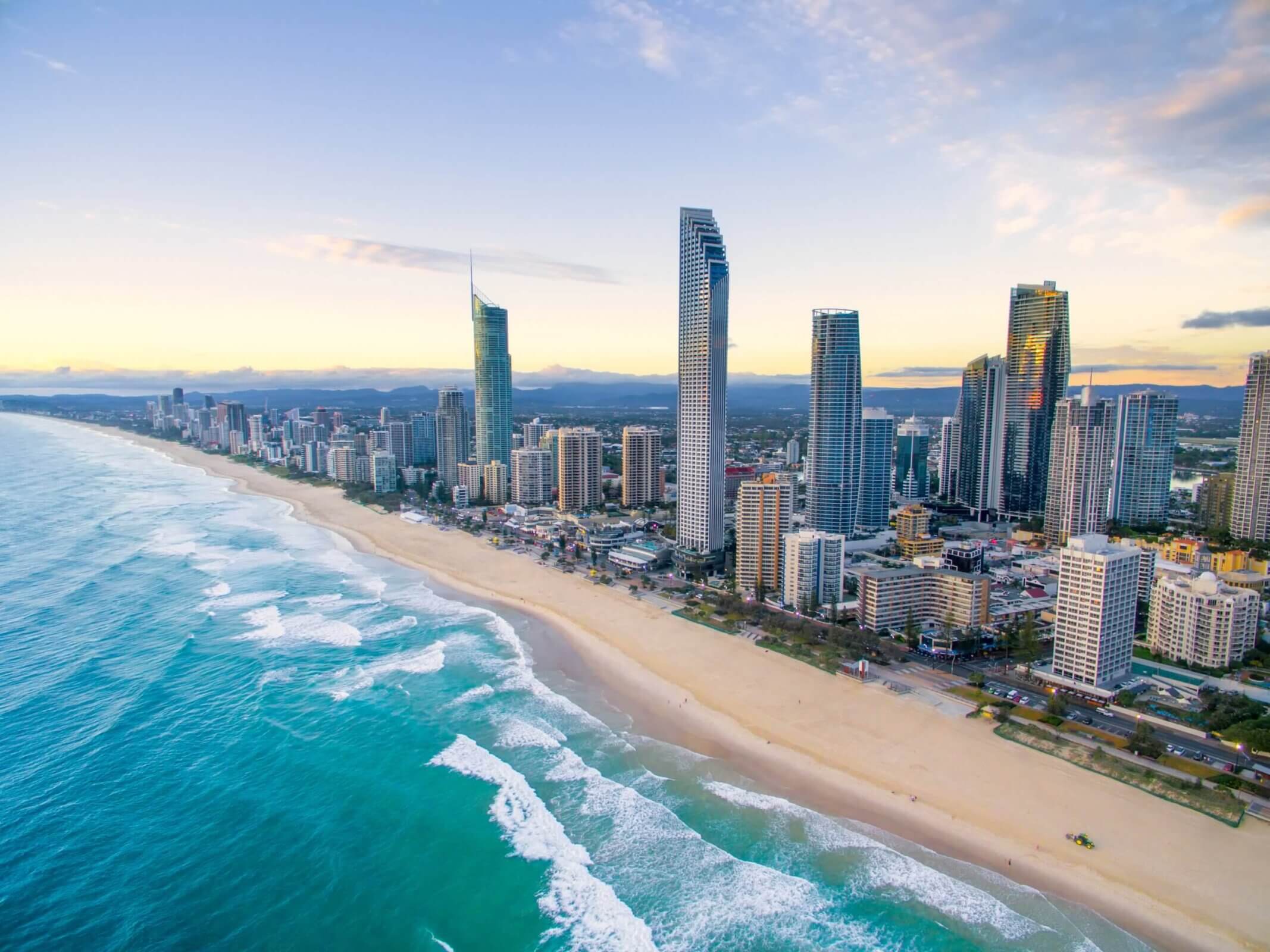 Queensland is the top domestic travel destination for Australians in 2022, according to a new survey by Compare the Market, revealing a pent-up desire to cross borders following another difficult year of lockdowns.
The survey of 1,000 Australians revealed the vast majority intend to travel interstate this year with 40% planning their first holiday at some point during the next three months.
Overall, 31% of people planning an interstate holiday were booking tickets to Queensland, followed by 27% visiting New South Wales, 17% visiting Victoria and 11% travelling to Tassie.
What state or territory will you visit first?
Just 23% said they would not be traveling interstate this year.
People from Western Australian were the most resistant to interstate travel with 37% stating they had no plans to do so this year compared to 22% of people in Queensland, New South Wales and Victoria and 20% of people in South Australia.
A deep dive into the results reveals some preference variation between the states.
Travel plans were reciprocated between Queensland and New South Wales, with each state trumping the other's holiday wish list.
Victoria and the Northern Territory also crowned Queensland first, while New South Wales came out on top for travellers from Western Australia and the ACT.
Meanwhile, Victoria was the most popular holiday destination for residents of South Australia and Tasmania.
| | |
| --- | --- |
| State | #1 interstate destination |
| New South Wales | Queensland |
| Victoria | Queensland |
| Queensland | New South Wales |
| South Australia | Victoria |
| Western Australia | New South Wales |
| ACT | New South Wales |
| Tasmania | Victoria |
| NT | Queensland |
Compare the Market general insurance expert Stephen Zeller said the results confirmed a strong desire to travel domestically in 2022.
"Clearly Australians are itching to take that long-awaited holiday to visit family and friends, or experience something new after two very difficult years of pandemic lockdowns," Mr Zeller said.
"If you're concerned about last minute changes, booking refundable or exchangeable activities and accommodation could help give you piece of mind.
"No travel insurer is currently covering losses caused by border closures and other COVID-19 related travel restrictions, however there are policies that cover cancellation fees if you contract COVID-19 and cannot travel.
"There are many policies that cover you for things like lost or stolen luggage, rental vehicle excess and also cancellation fees that are caused by severe weather events."
"If you're renting a car, you can also find travel insurance with optional extras to cover your rental vehicle excess in the event of an accident.
"Whatever their plans, we hope more Australians are able to travel in the months ahead."
ENDS
Data based on PureProfile survey of 1,000 respondents commissioned by Compare the Market in November 2021.
Did you find this article interesting or helpful?