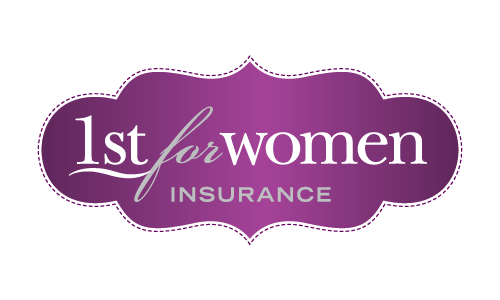 1st for Women has a focus on helping women get the right cover. All the fuss has been taken out of the insurance process to make things easier and faster with no paper forms to fill out ever, even if you make a claim!
1st for Women car insurance at a glance
Here's why Australian women should consider insuring their cars with 1st for Women:
A choice in levels of cover, ranging from Comprehensive to Third Party Property Only cover, all of which offer great value
Plenty of fantastic extras available (e.g. variable excess)
About 1st for Women
1st for Women was founded in 2003 and initially provided Australian women with car insurance. It has since grown to provide roadside assistance services in addition to insurance.
1st for Women insurance is underwritten by Auto & General Insurance Company Limited, a member of the Insurance Council of Australia. This backing gives customers peace of mind when choosing a policy with 1st for Women.
Types of car insurance with 1st for Women
1st for Women offers a selection of car insurance policies to choose from depending on your needs and budget.
Comprehensive cover
Comprehensive car insurance is 1st for Women's top level of cover and includes a broader range of benefits than third party insurances. It covers all bases and has some optional extras for those looking for further peace of mind. This policy covers things like:
Accident repair costs for your car as well as any third party's property
Towing
Storm, flood, and hail damage
Theft, as well as damage inflicted during attempted thefts
Legal liability cover in the event of an incident where you're at fault
Emergency transport and accommodation (limits apply)
Cover for damaged personal effects inside the car during an accident (limits apply)
A hire car if your car is stolen or damaged in a no-fault accident
New car replacement if your brand-new vehicle is written off within a year of the original registration date or 20,000 kilometres, whichever is earlier.
Third Party Property, Fire & Theft
This level of cover provides the essentials plus a little extra and includes the following benefits:
Cover for damage caused by uninsured drivers (to a limited amount and where the uninsured driver is identified)
Your liability should you cause accidental damage to another person's vehicle or property
Cover for damage or loss from fire or theft (but not attempted theft)
A hire car if your car is stolen (limits apply).
However, it does not cover any repair or replacement costs to your car if you are at fault (or no one is identified as at fault) in an incident.
Third Party Property Only
For customers wanting an affordable, basic, no-frills policy, Third Party Property Only insurance from 1st for Women may be for you. It covers:
Any damage you cause to another person's car or property in an accident
Damage or loss (for a limited amount) to your vehicle caused by an uninsured (and identified) driver.
Once again, you are not covered for damage to your car if you're at fault (or no one is identified as at fault) in an incident.
Additional cover
1st for Women also offers valuable optional extras that you can add to your policy for a tailored insurance experience, including:
At-fault accident hire car benefit (Comprehensive only)
Reduced window glass excess (Comprehensive only)
Restricted driver age discounts
Variable excess so you can choose to pay a higher or lower premium (Comprehensive only)
Fortnightly, monthly or annual payment options
Roadside assistance.
Before deciding on a policy, always read the Product Disclosure Statement (PDS) for the full limits, terms and conditions.
Information accurate as of February 2023. T&Cs apply.
Why choose 1st for Women car insurance?
There are many reasons why 1st for Women is a great choice. With 1st for Women, you have convenient access to a network of claims assessment centres and a guarantee on all authorised repairs for as long as you own the car. You even have the option to pay fortnightly, monthly or annually on your premium.
1st for Women believes that good quality drivers should not pay a higher premium to subsidise drivers who represent a higher risk. In fact, their underwriting process is more comprehensive than most other insurers.
They are focused on ensuring that individual risks are identified accurately and assessed correctly to provide the right price for their clients. So, if you're a woman looking for great car insurance in Australia, 1st for Women just might suit you!
Always read the Product Disclosure Statement and Target Market Determination before you decide on a policy.