Drive a lower premium.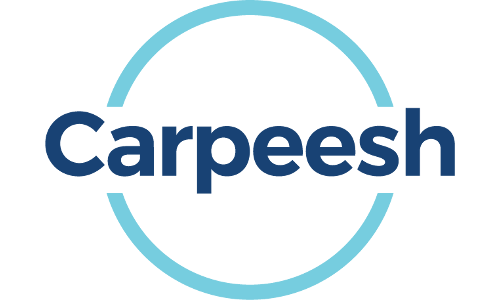 Carpeesh car insurance at a glance
Underwritten by RACQ Insurance Limited
Provides flexible cover options for different types of drivers
Has an innovative driver safety app
Offers competitive premiums for safe drivers
Has a lifetime guarantee on authorised repairs
About Carpeesh
Although Carpeesh is a fairly new car insurance company, it's backed and underwritten by RACQ Insurance, which has been around since 1960 and has decades of experience in car insurance.
With a focus on technology, Carpeesh's innovative app has some handy features like the ability to update your policy details, functionality to report and claim at the time of the incident, as well as a tool to see your driving trips and earn rewards for good driving.
Carpeesh also understands that modern-aged drivers use their cars for all different reasons – from driving to work to ridesharing – and offers relevant solutions for different types of drivers and car owners.
Carpeesh's car insurance products
Carpreesh provides several car insurance options made to suit how you use your car. All Carpeesh products come with access to the Carpeesh app.
Comprehensive cover for drivers aged 26 or older, either for:
private use (social or recreational only, like driving to your mate's place or the beach)
private and commuting use (driving socially and driving from home to work or an educational institution, plus a limited number of incidental business trips every month).
Cover for young drivers aged 25 or younger (including red and green P drivers)
This product covers private use and travel between home and work or educational institution.
Specific cover for listed drivers who use their private car for work
If you use your own car for doing your job , e.g home visit nurse, there's cover for your work and private use.
Cover for drivers of cars used privately and part-time for ridesharing apps
This product covers drivers who use their car part-time for ridesharing apps with passengers but doesn't cover drivers for cars that are used full-time or exclusively for rideshare, food delivery, chauffeur or taxi purposes.
Carpeesh car insurance benefits
Carpeesh's car insurance products include a range of useful benefits. However, some of these benefits may be subject to conditions and limits, and may not come standard on every product.
Make sure you check your PDS to see which benefits your product includes, and any conditions or limits that may apply.
Depending on which Carpeesh car insurance product you choose, you may get access to benefits such as:
hire car if your car is stolen (hire car only provided for a number of days)
car replacement after your car is stolen (if your car is under a certain age)
cover for bike or roof racks, keys, trailers (covered up to a dollar amount)
compensation if you're left stranded (up to a certain amount)
conditional cover for personal effects (i.e. belongings left in a car).
Optional benefits available through Carpeesh car insurance
Carpeesh offers a few optional benefits for customers to add to their car insurance policy – although, these may cost extra.