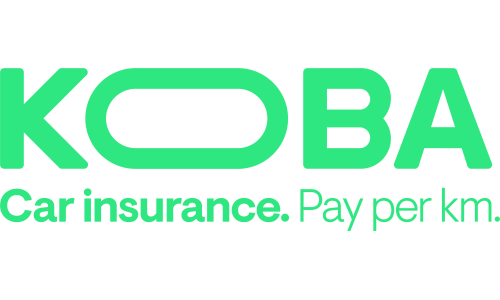 KOBA car insurance at a glance
Pay-per-kilometre car insurance
Personalised data-driven policies
About KOBA Insurance
KOBA Insurance is an Australian start-up aiming to 'revolutionise' car insurance. By using digital technology, KOBA is offering a unique car insurance policy powered by personalised data that responds to how much you use your car and gives you greater control over your car insurance policy.
Underwritten by Eric Insurance, KOBA Insurance is a member of Fintech Australia and InsureTech Australia.
How KOBA's car insurance works
KOBA's car insurance policy is a data-driven, real-time comprehensive car insurance policy. It works by installing the KOBA app to your smartphone and plugging in the KOBA Rider device to your car's OBDII port.
What KOBA car insurance covers
KOBA Insurance offers customers a comprehensive car insurance policy which covers you for the following:
Accidental damage to your car (regardless of who's at fault)
Damage to a third party's property
Fire and storm damage
Theft and vandalism
Earthquakes
Replacement for damaged baby capsules and child seats (up to $500 for any one item & a maximum of $1,000 in total)
Emergency repairs (up to $500)
Emergency travel and accommodation costs if more than 200km from home (up to $500)
Hire car or alternative transport following a theft incident (up to $70 per day to a maximum of 14 days)
New car replacement (if you're the first registered owner and the car is less than two years old, has travelled less than 40,000km and is written off)
Loss or damage to personal effects in your car at the time of an incident (up to $500)
Reasonable costs of towing
Damage to caravans and trailers while attached to your car (up to $1,000)
Your car will be insured for an agreed value determined by you and KOBA insurance. Some of these benefits will have a specific excess payment if you make a claim.
There are also optional extras available that you can add to your policy for an additional premium, such as a Hire car or Alternative transport for any incident or excess-free windscreen cover.
The cost of your car insurance with KOBA is made up of:
An upfront fixed cost for when your car is parked
A per-kilometre rate when you're driving. At the end of each month, this rate is multiplied by the number of KMs you drive and will determine your monthly driving-time premium.
The less you drive, the less you're likely to pay.
KOBA's upfront fixed cost also includes an administration fee.
If a monthly payment is overdue, you will have a certain time to pay before your policy is cancelled.
Why choose KOBA for car insurance?
KOBA car insurance is tailored to the way you use your vehicle and can provide a range of comprehensive benefits for greater peace of mind while you're on the road. By charging you based on how far you actually drive every day, you can potentially keep costs down if you drive less.