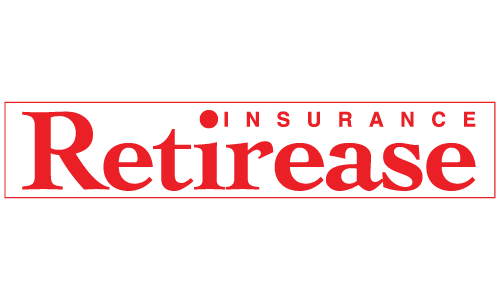 Retirease car insurance at a glance
Extensive age restriction options
Low-kilometre discounts
Underwritten by Auto & General Insurance
About Retirease
Retirease works to provide affordable car insurance to retired Australian drivers. Customers can have confidence in their policies as Retirease car insurance is underwritten by Auto & General Insurance, a member of the Insurance Council of Australia.
Retirease's car insurance
Retirease offers three levels of car insurance cover to suit a range of needs and budgets: Comprehensive, Third Party Property, Fire and Theft and Third Party Property Only.
The events you're covered for under the different cover types are listed in the table below. For the full details of Retirease's car insurance policies and the benefit limits on your coverage, refer to their Product Disclosure Statement (PDS).
When comparing car insurance quotes with us, you'll be able to view the PDS of any policy before you buy.
Benefits
Comprehensive
Third Party Property, Fire and Theft
Third Party Property Only
Accidental damage to your own car
✓
✗
✗
Damage to other people's property
✓
✓
✓
Fire damage
✓
✓
✗
Theft
✓
✓
✗
Vandalism
✓
✗
✗
Storm damage
✓
✗
✗
Hire car following a no-no-fault accident
✓
✗
✗
Hire car following theft
✓
✓
✗
New car replacement
✓
✗
✗
Personal effects
✓
✗
✗
Essential repairs
✓
✗
✗
Emergency transport and accommodation
✓
✗
✗
Authorised Repairs guaranteed
✓
✓
✓
Replacement of keys
✓
✗
✗
Towing costs
✓
✓
✗
Trailer
✓
✗
✗
Damage from an uninsured third-party motorist
✓
✓
✓
Information is correct as of February 2023 and is subject to change. Review the Product Disclosure Statement (PDS) for full details on the coverage.
On top of the coverage listed above, Retirease offers the following optional extras, which you can add to your comprehensive car insurance for extended coverage:
Hire car following an at-fault car accident claim
Window glass excess reduction
Choice of repairer
Why choose Retirease car insurance?
There are several reasons why Australians choose Retirease for car insurance:
Optional extras for comprehensive policies
Authorised repairs guaranteed (for as long as you own the car)
Choice of market or agreed value (eligibility criteria applies) for comprehensive policies
Roadside assistance add-on
Frequently asked questions
Comparing made simples
You can compare Retirease car insurance side-by-side with a wide range of policies through our free comparison service. We make it easy to weigh up included benefits, exclusions, excesses, prices and more.