Getting ahead on your home loan is one of the best things you can do for yourself financially, but it's also easier said than done. One of the ways borrowers can potentially give themselves some breathing room is by making a lump sum repayment towards their home loan – or, in simpler words, making a single, significant, additional home loan repayment.
If you're interested in seeing what kind of difference a lump sum payment could make to your ongoing home loan repayments for the life of your loan, give our lump sum repayment calculator a go! It lets you model the impact a certain lump sum amount would have on your home loan, based on when the payment would be made during your loan term and how much time you'd have left on the loan term afterwards.
You can also view and try out our full range of mortgage calculators and tools, including our borrowing power calculator, stamp duty calculators and more.
Why make a lump sum home loan repayment?
Making either once-off or ongoing additional home loan repayments can help to shave both money and time off the term of the loan, helping you potentially pay a smaller total loan amount and less in total interest.
You may also simply come into a windfall and decide that, based on your financial situation, paying down your home loan is the best use for it right now, rather than saving it or going shopping.
For example, depending on your home loan interest rate and the current savings account interest rate landscape, it may be the case that the amount of interest you'd earn by putting the lump sum in a savings account would be outweighed by the amount of interest you'd save by putting the lump sum towards your home loan. In this case, you may decide that a lump sum home loan repayment is your best option.
Can I make unlimited additional lump sum payments towards my home loan?
The type of home loan you have will determine whether you can make unlimited additional home loan repayments. If you have a variable rate home loan, you can usually make as many lump sum payments as you like!
However, if you're on a fixed rate home loan, you'll likely have an annual cap on the total amount you can make in additional home loan repayments, and exceeding this cap will incur a fee. So, feel free to still make the occasional additional repayment if you can, but be sure to check what your annual limit is before doing so.
Can I access my lump sum repayments after making them?
If your home loan has a redraw facility, you'll be able to access the lump sum amounts you've contributed to your home loan so far, provided they were entirely additional. If a portion of your lump sum contributions was used to cover outstanding repayment amounts or fees, you will not be able to access and redraw those funds.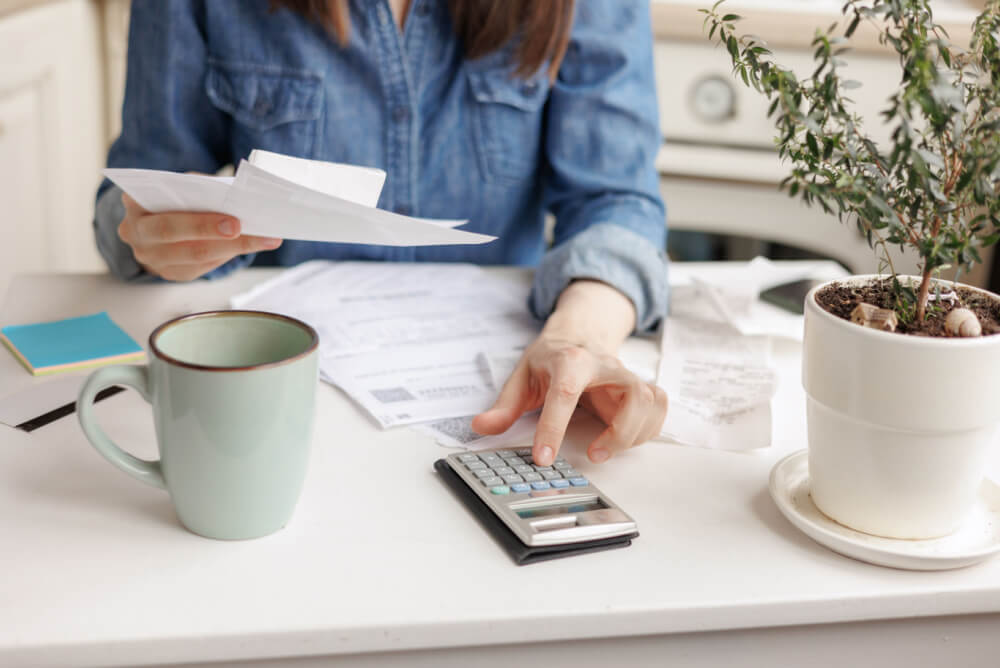 What are the pros and cons of making lump sum mortgage repayments?
There aren't any set-in-stone upsides and downsides of making lump sum mortgage repayments; it boils down to what's right for you based on your financial situation and priorities.
For example, consider the loan purpose – is your home owner-occupied or is it an investment property? If it's the latter and you have more than one mortgage, you may be less determined to pay an investment mortgage down, especially when posting a loss on it for the year could potentially reap you a tax advantage in the form of negative gearing.
Are home loan rates high at the at the moment? If so, you might want to put a lump sum towards your home loan to pay down your principal and try to counterbalance the higher interest charges you're currently paying.
Or you may decide you simply don't have space in the budget for it! An important pre-qualification for making lump sum home loan repayments is having the money in the first place and being able to comfortably part with it. If there's something else you'd rather put the money towards, or you're wary of parting with a large sum of money in one go, making lump sum mortgage repayments may not be the right choice for you.
You may want to speak to a mortgage broker or financial adviser before making a decision one way or the other.