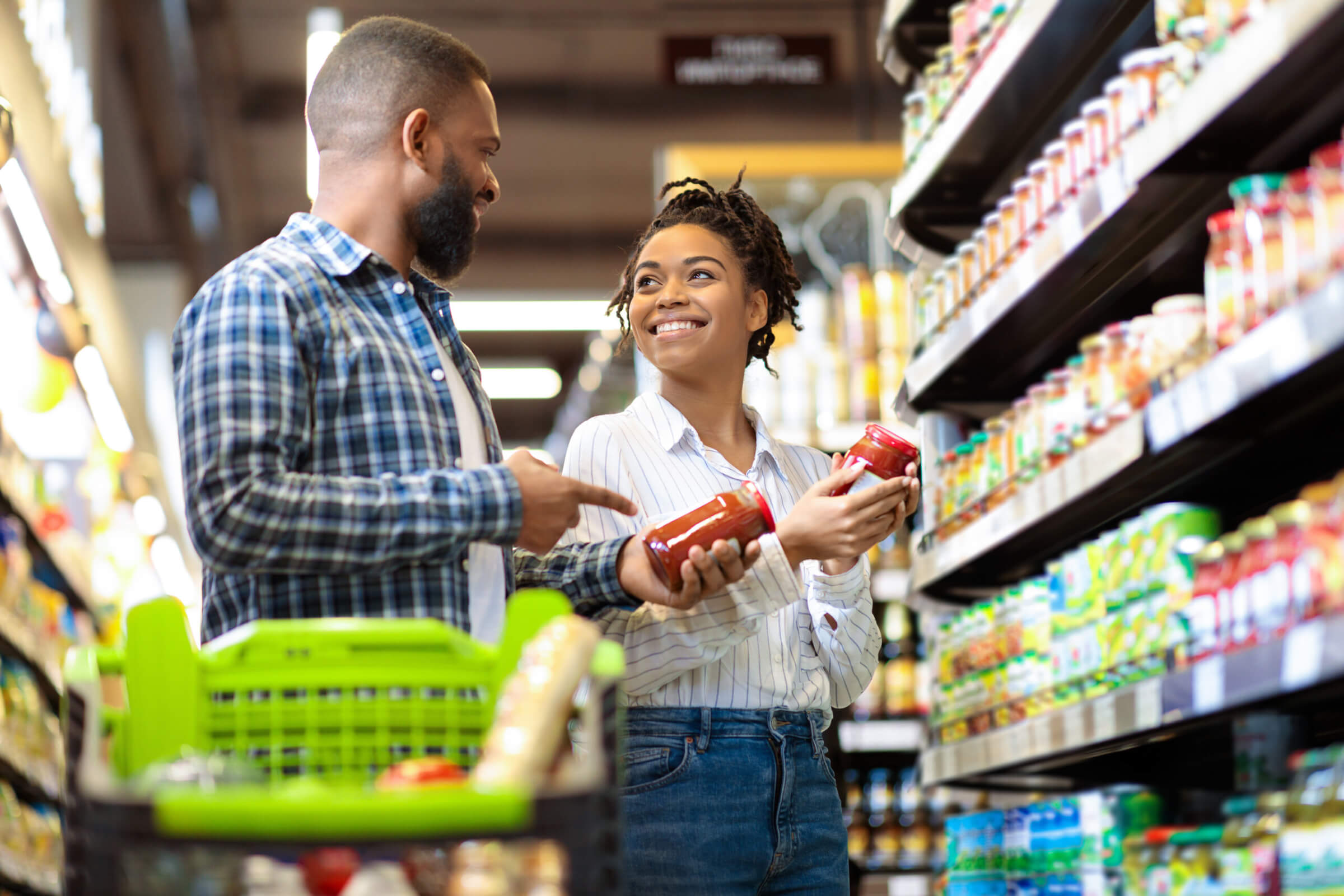 As Aussies grapple with rising electricity costs, soaring fuel prices, repeated rate rises and more, new research from Compare the Market reveals a staggering number of households are ditching big brands at the checkout to save money.
The latest research from Compare the Market found that nearly three-quarters of Australians (72.6%) have swapped their brand-name items to cheaper generic brand products in the past 12 months to aid the strain on their household budget.*
Compare the Market's Chris Ford said it's clear that Australians are trying to mitigate the continuous high inflation rates biting into the hip pocket.
"Ever since inflation skyrocketed last year, we've seen families doing it tough and continuously try to scrape a bit of cash together to make ends meet," Mr Ford said.
"It's no wonder we're seeing so many people switching from brand-name to generic items, as often this is a quick and painless way to make a few cutbacks."
Compare the Market's research found that South Australians were the most willing to turn to generic brands in the past 12 months, with over 4 in 5 people making the switch in the past year alone. However, their Western neighbours had the most money to spare for brand-named items, as only 2 in 3 people switched to home-branded items.
| | |
| --- | --- |
| State | % of respondents that have swapped to generic-branded food items |
| South Australia | 82.2% |
| New South Wales | 73.2% |
| Victoria | 71.4% |
| Queensland | 70.4% |
| Western Australia | 67.6% |
| Australian Average | 72.6% |
Australian Capital Territory, Northern Territory and Tasmania have been excluded from the above detailing the percentage of people who have made a switch to generic products due to lower sampling. However, those responses have been included in all other breakdowns unless further specified.
The findings of the state-by-state breakdown follow a similar trend to the inflation rates per the capital city of each state, which the Australian Bureau of Statistics states is highest in Adelaide at 7.9% for the year ending March 2023, while Perth had the smallest increase in inflation for the same period at 5.8%.
"There's a correlation between the uptake of generically branded food items and the average inflation for that major city." Mr Ford said.
"This shows how much the high inflation rate is hurting everyday Australians, as the higher it rises, the more people look to tighten their purse strings. While making this switch is a great start, buying generic can only recoup so much."
Mr Ford said it's highly likely that people are also skipping meals to cut costs, citing alarming findings from previous Compare the Market research.
"This time last year, we saw that 9% of Australians were already skipping meals to save on grocery costs," Mr Ford said. "In November of last year, that number rose to 15.8%. I'd hate to think where that number sits today."
Meanwhile, the latest research also found that the most common items people were looking to replace with generic brands were simple or one-ingredient items such as cleaning products, milk, pantry staples and bread. This may be due to the quality between brand-name and generic items being comparable for these staples.
| | |
| --- | --- |
| Items most likely to be switched to generic | % of respondents making the switch to generic products |
| Cleaning products | 61.3% |
| Milk | 60.7% |
| Pantry staples (sauces, spreads, spices, etc.) | 56.1% |
| Bread | 53.6% |
However, the findings show that people are least likely to compromise their breakfast staples or treats to save a quick buck.
Confectionary reigned as the least likely item to be switched out for generic at the checkout, while coffee, teas, cereal, biscuits and cakes were also items people were prepared to pay a little extra for.
| | |
| --- | --- |
| Items least likely to be switched to generic | % of respondents making the switch to generic products |
| Confectionary | 18.6% |
| Coffee and tea | 22.8% |
| Cereal | 26.5% |
| Biscuits and cakes | 26.7% |
"Life's little luxuries seem to have won out, with many people becoming cereal enthusiasts and coffee snobs and refusing to trade these for generic brands," Mr Ford said.
"And while it may seem counterintuitive to splurge on expensive sweets or coffee, these small pick-me-ups may be the only financial reprieve people are giving themselves in such tough financial times, where they're cutting back in almost all other areas of their lives."
Chris Ford's top tips for ways people can save money around the house:
Shop around for electricity and gas plans.With energy regulators increasing the default market offer from 1 July, shop around to see if any market offers are available in your area and consider making the switch so that you are not paying as much in the coming year.
Look for the best value fuel and forgo going to your nearest station out of obligation.The fuel price cycle is different in each major city, so ensure that you look for an app like Simples, which shows you the current prices of fuel around your area. Fuel prices can vary greatly from suburb to suburb and even street to street. Give it a quick look before you head down to fuel up to see if you can grab yourself a bargain.
If your health or car insurance is up for renewal, check to see if there are better deals out there for you before signing on the dotted line for another year.With many increases just around the corner, it may be best to check if there are any comparably better deals out there for your circumstances – which could save you big time before you get lumped with a considerable increase.
Review your subscriptions and memberships.With many streaming platforms or subscriptions continuously increasing their costs, try and see if it's worth moving yourself to a lower-cost tier which may save you a bit every month.
* Compare the Market surveyed 1,002 Australians aged 18 and over in June 2023.
-ENDS-
For interviews and more information, please contact:
Noémi Hadnagy | m: 0433 377 252 | e: [email protected]    
Compare the Market is a comparison service that takes the hard work out of shopping around. We make it Simples for Australians to quickly and easily compare and buy insurance, energy, travel and home loans products from a range of providers. Our easy-to-use comparison tool helps you look for a range of products that may suit your needs and benefit your back pocket.
Did you find this article interesting or helpful?