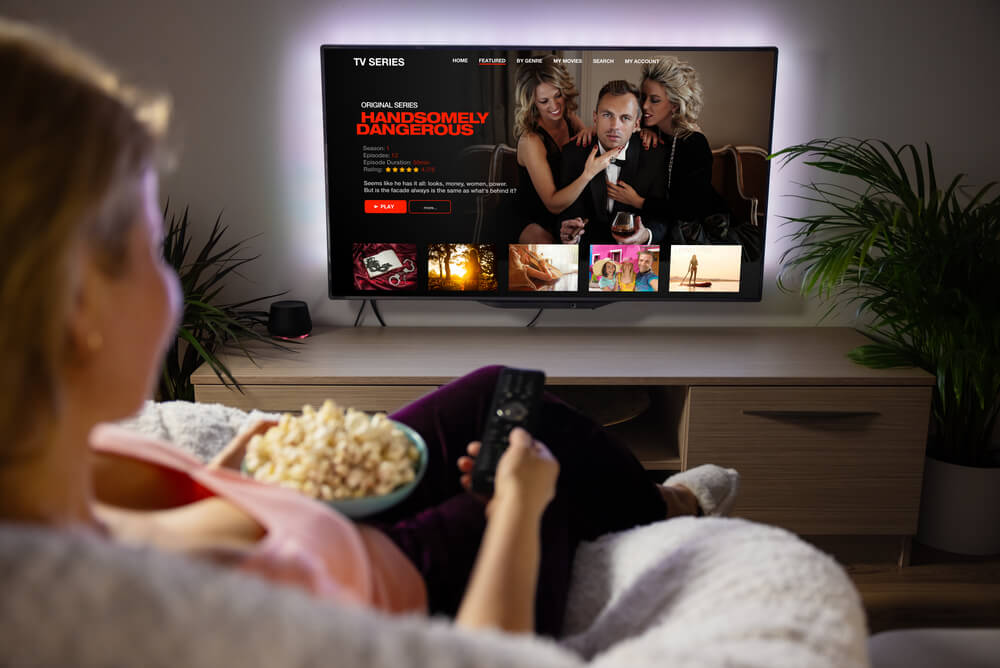 Australians are wasting an average of almost $200 a year on unused subscriptions or memberships, with lockdowns of the past 18 months adding to the problem.
New research from ME Bank found1 as many as one in three Australians (34%) are paying ongoing fees for services they never use, while more than half (52%) signed up to more than usual during lockdowns.
Nearly half of survey respondents (48%) said they had forgotten about certain subscriptions entirely.
While the average wastage on these forgotten services is $200 a year, certain demographics are spending much more.
Gen Z (aged 34-54) are wasting as much as $570 on average and spending nearly $2,200 on subscriptions or memberships annually, the research found.
Overall, spending on subscriptions is about $77 per month on average, which is $924 each year.
Interestingly, on-demand TV streaming is both the most used and least used, but this might be due to the sheer number of platforms on the market (Netflix, Stan, Amazon Prime Video, Disney+, YouTube Premium, Optus Sport, Foxtel and Kayo, Binge, and Hulu, just to name a few):
On-demand TV/movie streaming services – 65%
Music streaming services – 35%
IT storage or software programs – 25%
Retail or delivery services – 25%
Gym and fitness memberships – 24%
Similar research from REST Super in 2019 revealed almost $4 billion annually is wasted on these services2.
Why are we paying for things we don't use?
According to ME's research, only around half of respondents (51%) said they actually intended to cut down on the number of subscriptions they pay for.
That's despite more than three quarters (77%) saying they felt frustrated when an unused service automatically debits from their bank account.
For the remaining 49%, about half of them said they kept paying for the services because they "may need them later", while:
31% forgot they were subscribed at all
26% were not aware the payment automatically renewed
21% simply "couldn't be bothered cancelling"
What can you do about it?
Me Bank money expert Matthew Read said Australians need to regularly review their subscriptions.
"Subscriptions like movie streaming services and exercise apps can add a lot of value, entertainment and convenience to our lives, but it's important to spend some time working out how much you spend on them and be realistic about whether you're getting good value for money," Mr Read said.
"The money saved by cancelling a couple of unused subscriptions could go towards bigger financial goals."
The most important ones to look at, he said, are payments that renew automatically.
"Autorenewals can catch many people out. When signing up for free trials it's a good idea to set a reminder to review the service prior to the trial's end date," Mr Read said.
"Similarly, when taking on a new subscription, ensure you've noted the membership autorenewal settings, so it doesn't sting you later down the line when you may not be using it."
How to review your spending
Compare the Market spokesperson, Simon Downes, said signing up for 'free' trials can catch a lot of people out, as these free periods usually start debiting your bank account as soon as they end.
According to Mr Downes, there are two easy ways to look through your expenses to find ones you can cancel.
"A good strategy to combat being charged for useless subscriptions is to download a summary of your financial transactions through your online banking," he said. "This can give you a complete list of transactions in a handy format, like an excel spreadsheet, and you can easily spot things you might not have known you were still paying for."
Another method is to use some of the new budgeting and savings apps that can collect this information for you.
"Thanks to our smartphones, there are plenty of handy expense tracking apps that automatically sync with your bank accounts and credit cards and can break down where you spend your money into different categories," Mr Downes said.
"Some of these are free to use and can be smart enough to work out whether a payment is for streaming, the gym, online websites, whatever it might be.
"It might be hard to comb through your spending history, but if you can identify hundreds of dollars' worth of savings, it's definitely worth it."
Popular expense tracking apps
Some of these expense tracking and budgeting apps have proven to be extremely popular, reaching tens and even hundreds of thousands of downloads.
Popular apps at the moment include:
Raiz (free to use, but costs a fee to invest with)
Pocketbook (free)
GetReminded (free, sends reminders of your upcoming bills)
WeMoney (free)
MoneyBrilliant (paid)
---
Sources
Me Bank, 'A third of Australians wasting hundreds of dollars a year on unused subscriptions'. 12 July 2021.
Rest Super, 'Australians losing a whopping $6.5 billion per year in avoidable and unnecessary costs'. 3 July 2019.
Image source: Shutterstock.
Did you find this article interesting or helpful?