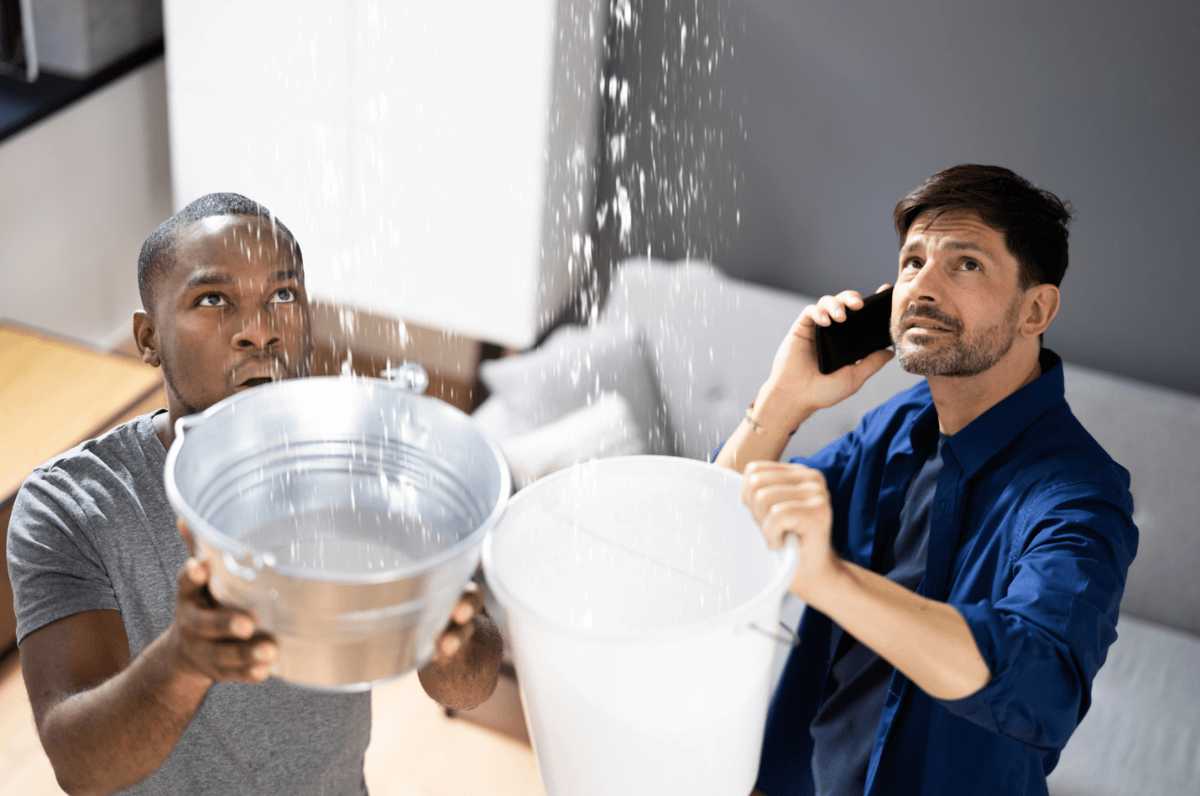 Compare the Market is warning Australians to ensure that their home and contents and car insurance policies are up to date, with extreme weather events expected to lash the country in the coming months.
The Bureau of Meteorology predicts that much of the country will receive higher than usual rainfall from September. Unfortunately, there's also a 50% chance of La Niña conditions forming and wreaking more havoc later this year. In 2021, these conditions caused torrential rain and flooding along the east coast, resulting in billions of dollars of insurance claims.
However, due to insurance providers imposing embargoes on their policies in affected locations, many households found themselves underinsured or unable to take out new policies to protect their homes and belongings during last year's extreme weather events.
Stephen Zeller, Compare the Market's General Manager of General Insurance, says now's the time to take out a policy or check the fine print carefully so you're covered for events like flooding, hail and even fires.
"An embargo for home and contents insurance is essentially when an insurance provider puts a freeze on the sale of new policies or people amending their existing policy," Mr Zeller explains. "They may also impose a no-claims period on new policies. We know how unpredictable our weather events can be; if you wait until a disaster is imminent or already occurring, it's usually too late to lock in protection.
"That's why we're encouraging Australians to either evaluate their current level of cover or take out protection well in advance of upcoming natural disasters to prevent claims from being impacted by embargoes and waiting periods."
Compare home and contents insurance with Compare the Market
If you already have cover, check your policy to understand what's covered, how much you're covered for and how much excess you'll need to pay if you have to claim. Also, pay careful attention to any exclusions and terminology around storms, weather events and flooding.
"What we do know is that many home and contents insurance policies do cover storms and damage caused by things like hail, rainwater, winds, cyclones and lightning," Mr Zeller says. "However, flood cover, which is important for many Australians, is often an optional extra.
"You can read your Product Disclosure Statement (PDS) to understand what will and won't be covered. For policies that cover flooding, they will typically cover events caused by rising water levels or rainfall that's caused overflowing rivers, streams, dams and creeks."
While all policies differ, insurers may exclude any damage caused by:
storm surges, king tides and high tides caused by the sea;
flooding caused by blocked stormwater drains, gutters or water pipes;
damage caused by leaving windows or doors open;
driving through flood water; or
rainwater damage caused by lack of maintenance, faulty designs or structural defects.
Meanwhile, most comprehensive car insurance policies can cover accidental damage caused by floodwater, storms, hail and other natural disasters. It's typically a standard inclusion on these policies, but different providers can set their own limits on what they'll cover you for and you may be subject to waiting periods.
Compare home and contents insurance with Compare the Market
Mr Zeller says it's also important to do all you can to protect your vehicle during wild weather events.
"When it comes to car insurance, your claim can be denied if you're not taking the necessary precautions to prevent damage," Mr Zeller says. "So, park undercover and away from trees where possible and never drive through flooded roads – not only is it unsafe but doing so could affect your claim."
Australians can use services like Compare the Market to compare a range of home and contents and car insurance policies from a variety of providers. Not all cover is equal, which is why it's important to compare. Similarly, if your circumstances have changed or you've moved house, ensure these details are updated so you're covered.
Mr Zeller's top tips when choosing a home and contents policy to protect against weather events
1.       Pay careful attention to whether your insurance provider covers flooding. While some providers include flood cover as a standard inclusion, you may need to take it out as an add-on with others.
2.       If you live in an area prone to weather events like flooding, storms or bushfires, you may pay more for home and contents insurance. Other factors that can influence your premiums include the value of the items you're insuring, any previous claims you've made, the excess amount you set and even the age of your property.
3.       Never assume that you're always covered with insurance. For example, failing to clear your gutters or replace broken tiles may impact any claims you make for roof or water damage.
4.       Know how much your house or valuables are worth, as underestimating could mean you're left significantly out of pocket if you're impacted by wild weather and need to claim.
5.       You don't need to wait for your renewal notice to update your policy. If your circumstances change or you find a better deal, you can switch anytime.
Compare home and contents insurance with Compare the Market
For more information, please contact:  
Phillip Portman | 0437 384 471 | [email protected]
Compare the Market is a comparison service that takes the hard work out of shopping around. We make it Simples for Australians to quickly and easily compare and buy insurance, energy, travel and personal finance products from a range of providers. Our easy-to-use comparison tool helps you look for a range of products that may suit your needs and benefit your back pocket.
Did you find this article interesting or helpful?