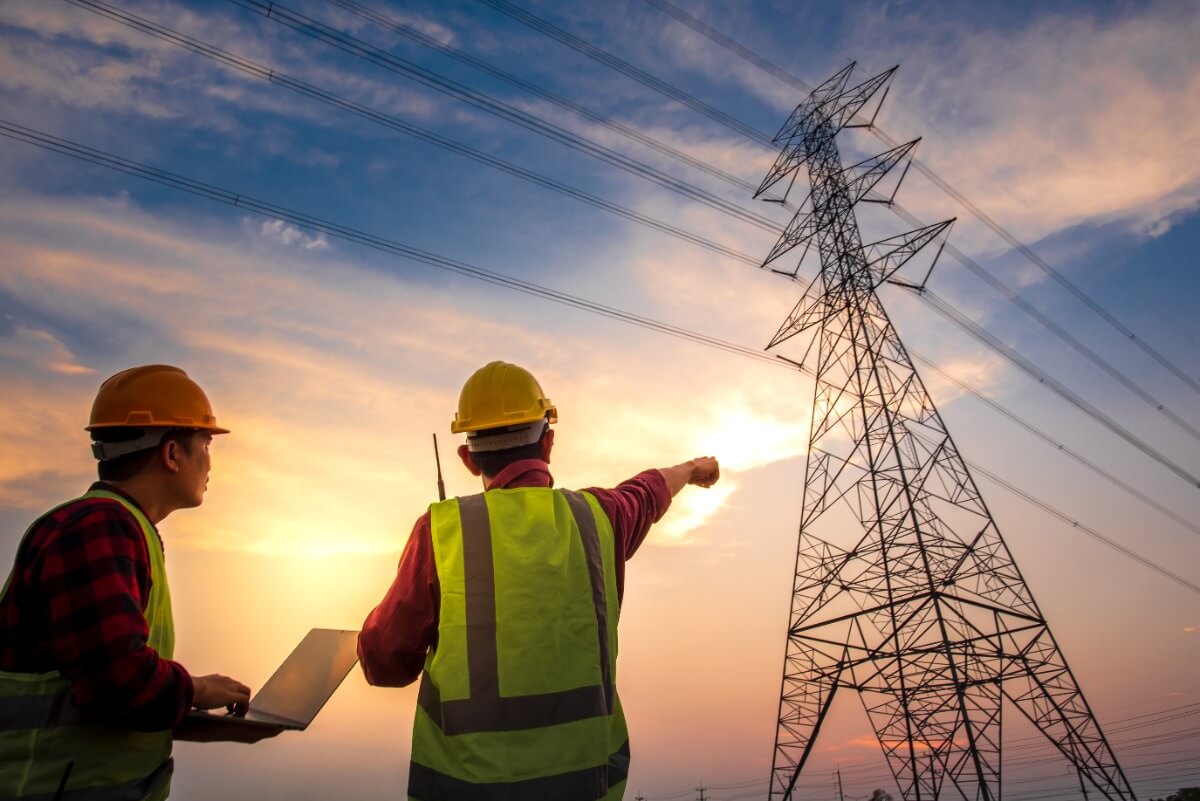 Please note: Information is accurate as of 22/06/2022.
Click a question below to jump to the answer.
Why are electricity prices increasing?
The cost of coal, which generates most of Australia's electricity, has increased dramatically over the past two years. It's costing more to generate the power we use, meaning retailers are paying a higher wholesale price for the electricity they sell to customers. This is resulting in higher prices across the board, including an increase to the DMO and VDO plans from 1 July.
Gas and coal supply has been constrained by the combined impact of severe weather events along the east coast and the war in Ukraine, causing the price of those fuels to rise dramatically. Higher gas and coal prices in conjunction with unplanned outages are driving an increase in the wholesale prices of electricity, particularly where electricity demand is volatile.  At least 18 electricity retailers have told customers to switch retailers or expect higher prices. Others have stopped taking on new customers and delayed new sign-ups, causing wait times at energy retailer call centres to increase.
Compare energy plans online with Compare the Market
What is happening to electricity prices after 1 July?
From 1 July, anyone on a Default Market Offer (DMO) or Victorian Default Offer (VDO) electricity plan will see their price increase by between 5 and 14.1% – depending on their state and distribution zone. However, as we're already seeing, market offers can soar well above these amounts, with some retailers advising customers that their prices could double in the coming weeks and months.
| | | |
| --- | --- | --- |
| State | Average DMO/VDO percentage change from 1 July | Average DMO/VDO annual price increase from 1 July |
| New South Wales | +8.5% to +14.1% (depending on distribution zone) | $119 to $227 (depending on distribution zone) |
| South East Queensland | +11.3% | $165 |
| South Australia | +7.2% | $124 |
| Victoria | +4.5% | $61 |
The DMO and VDO were first introduced in 2019 as a cap on the annual price that retailers charge consumers for electricity on standing offer contracts.
Australians may be on a standing offer contract if they've never switched to a market offer.
If they switched electricity plans more than a year ago and their discounts have expired, they may be on default prices.
DMO and VDO plans are a fair price for electricity and have prevented price gouging that was common in the past. Given the current issues facing Australia's energy market, they are already becoming the best rates for some retailers.
The DMO and VDO act as a benchmark for all market offers. Retailers must legally display the percentage difference between their market electricity plan on offer and the DMO. However, market offers can exceed the DMO and VDO prices.
Compare energy plans online with Compare the Market
Why are gas prices increasing?
Australia exports a lot of the gas it produces, meaning local supply is tight onshore. Australia's gas demand has increased recently, as more homes and businesses turn to gas heating to stay warm. As such, there's less supply to meet demand, resulting in gas shortfalls in Australia's southern states.
More gas is also being used for electricity generation, as the price of coal rises and supply issues impact the sector. Other factors at play include:
Rising gas demand due to the cooler weather
Capacity is being affected by the rising demand internationally (such as countries ceasing use of Russian gas supplies and not enough supply to meet demand)
Drilling to increase supply is not instantaneous
Gas purchased in Australia is at the same rate as the international rate, which is high due to increased demand
What is happening to gas prices after 1 July?
Gas customers on variable rate gas plans in South East Queensland, New South Wales, South Australia and the ACT will see their gas prices adjusted annually on 1 July. While retailers will not publish final pricing until 1 July, retailers must notify customers at least four weeks in advance if there will be changes to gas rates.
Spot market gas prices have reached new highs, demand for gas is increasing, capacity is being impacted by rising overseas demand and the cost to purchase gas is on par with global prices, so it's likely prices will increase across the board.
Some customers have already received communication from their retailer advising them of significant gas price increases from 1 July. However, the exact price change will vary between distributors, retailers and gas plan types.
Victorian gas prices are adjusted annually on 1 January.
Compare energy plans online with Compare the Market
What do I do if my retailer tells me to find another retailer or face significant price hikes?
The energy market is moving at an alarming pace and some small retailers are exiting the market or suspending their biggest discount plans. If you're with a smaller retailer, there's a risk they won't be able to sustain the current market pressure.
Most retailers in this situation are informing customers of the steps to take if prices increase dramatically or if they can't continue providing their service. However, it's usually up to customers to find a new retailer and plan, using services like Compare the Market's energy comparison service. If you're looking for stability, it could be worth considering a switch to a Tier 1 retailer, such as Origin Energy, AGL or EnergyAustralia.
Be aware that electricity prices are changing on 1 July for customers on the DMO and the VDO. Market offers could also change from 1 July, as the DMO and VDO act as a reference price that all market offers must reference against. Similarly, gas prices will change from 1 July in Queensland, New South Wales, the ACT and South Australia.
Are fixed rate energy plans still available?
There are currently no fixed rate plans in the market, meaning all gas and electricity offers available have variable rates. Variable rate plans can change at any time and can fluctuate in the current market.
What if my energy retailer goes out of business?
If your energy retailer goes out of business or turns you away, there are safeguards in place to protect you. Because energy is an essential service, you'll end up with a different retailer. If no other retailers can take you on as a customer, you'll be moved to a designated Retailer of Last Resort (RoLR).
A RoLR is a scheme where every energy supplier is required to have a retailer that can pick up customer accounts if they go out of business, to ensure their customers aren't left without gas or electricity.
Your RoLR is determined by your location and electricity or gas distributor.
Electricity
| | | |
| --- | --- | --- |
| State | Distributor | RoLR |
| NSW | Ausgrid | EnergyAustralia |
| NSW | Endeavour | Origin |
| NSW | Essential | Origin |
| QLD | Energex | Origin |
| ACT | Evo Energy | ActewAGL |
| SA | SAPN | AGL |
| VIC | Jemena | AGL |
| VIC | United Energy | AGL |
| VIC | Ausnet Services | EnergyAustralia |
| VIC | Citipower | Origin |
| VIC | Powercor | Origin |
Gas
| | | |
| --- | --- | --- |
| State | Distributor | RoLR |
| NSW | Jemena | AGL |
| NSW | Allgas | AGL |
| NSW | Australian Gas Networks and Central Ranges | Origin |
| QLD | Allgas | Origin |
| ACT | Evo Energy | ActewAGL |
| SA | Australian Gas Networks | EnergyAustralia |
| VIC | Ausnet Services | AGL |
| VIC | Australian Gas Networks | EnergyAustralia |
| VIC | Multinet Gas Networks | Origin Energy |
Why are there threats of blackouts across Australia?
Last week, the Australian Energy Market Operator (AEMO) warned residents and small businesses across Queensland, New South Wales, Victoria and South Australia of possible power outages due to forecasted electricity shortfalls and to conserve electricity where they could.
These shortfalls were primarily driven by wholesale prices reaching new highs in the wake of a worsening energy crisis in Australia. In Queensland, for example, wholesale prices soared as high as $934.07/MWh this month, but were as low as $78.42/MWh in January. The
Meanwhile, several other factors led to a perfect storm, including:
Higher demand for gas and electricity due to cooler temperatures
Planned transmission outages
Lower outputs of solar and wind energy
Generation units not operating due to planned maintenance and unplanned events.
AEMO originally imposed price caps of $300/MWh for Queensland, New South Wales, South Australia and Victoria, but later temporarily suspended the wholesale spot market in all regions of the National Electricity Market (NEM). AEMO announced that it would allow the market to set prices again from 4am on 23 June.
Should I prepare anything if there are blackouts?
While AEMO is currently confident that there's sufficient electricity supply to meet demand, the situation is evolving rapidly and Australians should be prepared if their power goes out. Households can prepare by:
Organising an emergency kit, which includes torches, candles, matches, lighters, batteries and a radio for any updates on the power outage.
Having a plan in place if someone in your home requires life support equipment. Call your distributor and energy retailer as early as possible and register your details. In most cases, they can provide additional protections if the power goes out, providing you meet set criteria, like confirmation from a medical practitioner.
Ensuring your laptop, phone or digital device has plenty of battery ahead of a power cut. Also prepare portable chargers and consider investing in a pocket WiFi internet modem, so that you can receive updates on power outages from your distributor and state's Emergency Services website.
Keeping a physical list of essential contacts handy, including close contacts, your energy distributor and your state's Emergency Services. This could be useful if your digital devices can't be accessed when the power is out.
Switching off and unplugging devices during a blackout, as they could become damaged if there's a power surge.
Preparing for planned blackouts. Ensure you have alternative ways to stay warm if the power goes out and you can't rely on heating. This may include utilising slippers, jumpers, blankets, doonas and hot water bottles. Also close windows and draught-proof the home as much as possible. If a blackout is planned, preheat the home before the power goes out.
Stocking up on bottled water and non-perishable food, as it's possible for food in your fridge and freezer to spoil in a blackout.
Utilising solar batteries with blackout mode. While the power won't automatically stay connected if you have solar panels, some solar batteries have a blackout mode, which will continue to power your home if electricity from the grid is cut. Remember that a battery can only store so much power, so use electricity wisely if there's a blackout.
What if I can't pay my electricity or gas bill?
Anyone in financial stress should contact their energy retailer as soon as possible to explore their options and avoid disconnection. Unless you let your gas or electricity retailer know you're struggling, a disconnection can occur if you don't make payment. Retailers can offer several solutions, including:
Bill smoothing plans, which can help you get out of debt and manage future bills;
Financial advice on how to reduce energy usage and costs;
Hardship programs, which can lower bills, offer support, provide education on how to be more energy-efficient and assist with discounts and rebates; and
Offering a new plan with bigger discounts, lower rates or better perks
By law, energy disconnections can't occur:
When you're on a plan to repay debt and you're up to date with repayments
Before 8am and after 3pm Monday to Thursday
On Fridays, Saturdays, Sundays and public holidays
During some weather events.
How do I find a new gas or electricity plan?
If you're looking for a new energy plan, there are several factors to consider. These include:
What discounts or perks are on offer? Retailers can offer discounts, rewards or other perks for specific plans. This could influence which retailer or plan you choose.
When does the benefit period end? If your plan does offer perks or discounts, be aware that they will usually expire after a certain time. Your contract usually continues when these benefits end.
How much are you charged for electricity and gas? Take note of the daily supply charge (a fixed rate) and the usage charge (for the gas or electricity you use). These can vary between retailers.
Is bundling gas and electricity worth it? You can get electricity and gas on a dual fuel plan from the same retailer, however, you'll still receive two separate bills at separate times. While dual fuel plans offer temporary perks and can offer convenience by combining electricity and gas under one account, you may pay less overall by taking up electricity and gas plans separately.
Services like Compare the Market's energy comparison service allow you to compare a range of plans from a variety of offers. If you find one you like, you can switch with no disruption to your gas or electricity supply.
Compare energy plans online with Compare the Market
Did you find this article interesting or helpful?