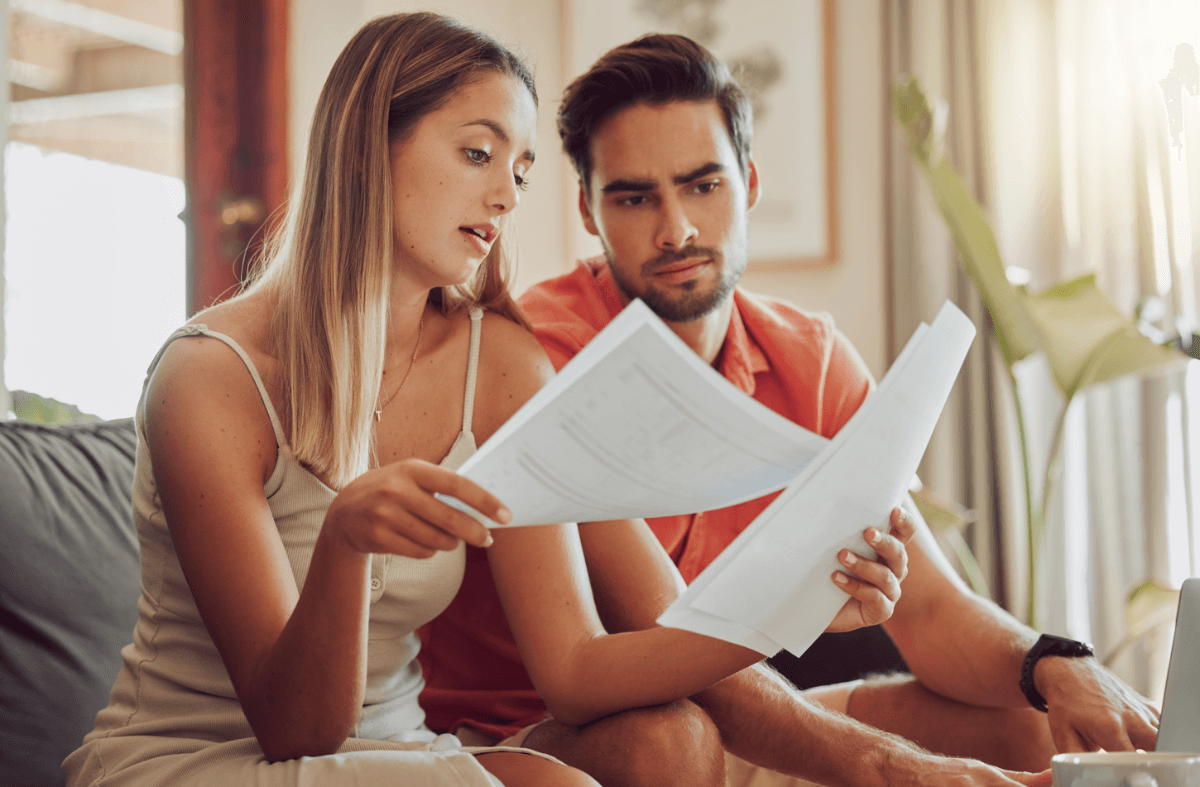 Millions of Australian households are about to be dealt another blow amid the worsening cost-of-living crisis, with a major electricity retailer increasing their prices from 1 March.
EnergyAustralia, which provides electricity and gas to 2.4 million households and businesses in Australia, has indicated that prices will increase by up to 14.1% for those on variable market contracts.
It may come as somewhat of a shock to these customers, given that prices typically change on 1 July, in line with the Australian Energy Regulator (AER) and Essential Services Commission's (ESC) review of the Default Market Offer (DMO) and Victorian Default Offer (VDO).
Embedded network customers with Origin were slugged with price increases on 1 January, while it's likely that AGL and other smaller tier 2 retailers will hike prices from July.
Compare the Market's General Manager of Energy, Anthony Fleming, says EnergyAustralia's price increase will add hundreds to annual bills.
"The harsh reality is that it's costing more to generate the electricity we use to power our homes and businesses," Mr Fleming says. "Wholesale prices have increased due to supply issues, wild weather events, plant outages and the ongoing war in Ukraine, meaning electricity retailers are paying more for the electricity they sell to Australians.
"Customers on variable electricity plans with EnergyAustralia will start to feel the pinch of higher prices from 1 March, but we know Origin has already upped prices for some customers and other retailers will be moving this year."
EnergyAustralia flagged that from 1 March, prices for households will increase by an average of:
Residential
Small to medium-sized businesses
·         10.2% or $221 per year in the ACT

·         12.4% or $276 per year in NSW

·         14.1% or $301 per year in QLD

·         10.9% or $252 in SA

·         9.2% or $604 per year in the ACT

·         9.7% or $552 per year in NSW

·         12.5% or $641 per year in QLD

·         9.7% or $516 per year in SA.
Source: EnergyAustralia
Meanwhile, the AER and ESC will release their draft decision for the DMO and VDO in early March, giving Australians a clearer idea of where prices could be headed. However, a final decision will be released in May, ahead of pricing changes from 1 July.
"We know that the Federal Government's budget predicted electricity prices would soar by 30% in the 2023-24 financial year, which could see hundreds added to electricity bills in the next year," Mr Fleming says.
"However, we also know that the government implemented a price cap on wholesale gas prices last month, which could help reduce costs at plants that still use gas to generate electricity. However, it's going to take some time before we see this reflected in lower electricity prices.
"Experts from the AER anticipate that 2023 electricity prices will be lower than originally expected due to the cap, and decrease into 2024."
Australians impacted by any electricity or gas price increases will be contacted by their retailer directly about how much their prices will increase and when new pricing will come into effect.
The electricity increase comes just weeks after all three tier 1 gas retailers – Origin Energy, AGL and Energy Australia – raised the price of gas by between 5% and 26%.
Mr Fleming's top tips for managing the electricity price increases.
Talk to your retailer if you're under financial stress
Start a conversation with your retailer asap if you're struggling to pay bills. They may be able to offer payment plans, bill smoothing, put you on a hardship plan or provide financial advice. The last thing we want to see is your electricity supply disconnected because you can't pay bills. As long as you start a conversation and stick to your payment plan, your electricity supply will continue.
Don't get into more debt to cover energy debt
Hardship programs through your electricity retailer won't incur interest. If you're using other methods like credit cards or loans, they typically incur interest, which could leave you struggling financially.
Compare plans and prices
We know that great electricity deals are becoming harder to find, but comparing them is still a good idea. If you find a cheaper deal, you may be able to switch and save in as little as two business days. Pay close attention to the percentage below the current reference price when comparing.
Look at more than the usage price
It's very likely that daily supply charges will increase as well, so factor this in when comparing plans. Also, pay close attention to discounts. While many plans boast perks, they may not always give you the best bang for your buck. Increased discounts are unlikely to match the rate of your price increases, so you will still end up paying more for your usage overall.
Make changes around the home when it comes to electricity consumption
These changes may include:
Turning off appliances, gaming consoles, computers and lights off at the wall when they're not in use.
Utilising solar power your solar panels generate during the day or store it in a battery for later use.
Avoiding power-guzzling devices during peak hours outlined by your retailer if you're on a time-of-use plan. It's usually cheaper to run appliances overnight or on weekends during off-peak times.
Using smart appliances, which you can adjust remotely to improve your energy efficiency.
For more information, please contact:  
Phillip Portman | 0437 384 471 | [email protected]
Compare the Market is a comparison service that takes the hard work out of shopping around. We make it Simples for Australians to quickly and easily compare and buy home and contents, car, pet and travel insurance along with energy products from a range of providers. Our easy-to-use comparison tool helps you look for a range of products that may suit your needs and benefit your back pocket.
Did you find this article interesting or helpful?