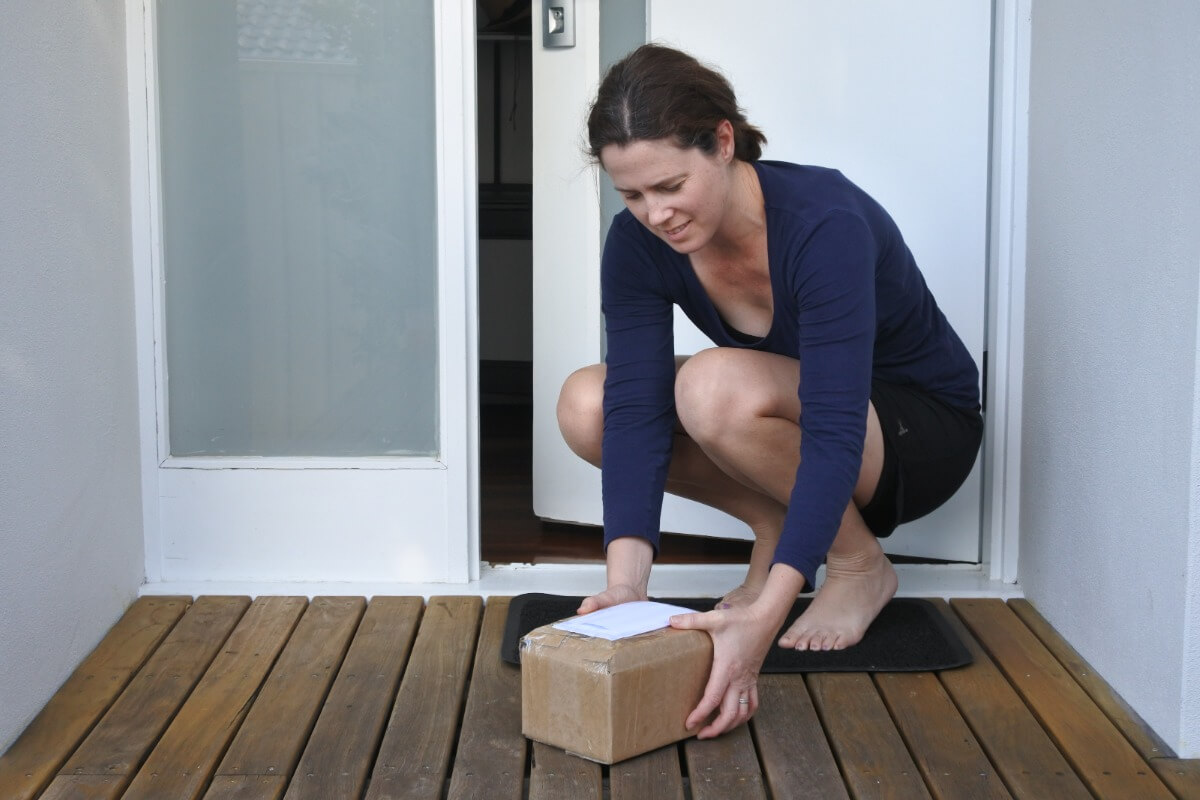 While the internet has changed the way we shop forever, alarming new research from Compare the Market reveals that 46.7% of Australians who have made an online purchase in the last 12 months have had issues with their delivery. And, with hundreds of thousands of Australians shopping up a storm with Christmas just around the corner, Compare the Market warns that packages or parcels that are stolen or damaged may not be covered by your contents insurance policy.
According to the latest data:
25% of Australians surveyed say their online order hasn't arrived on time
14% say their package or parcel hasn't arrived at all
One in 10 say a parcel has been delivered to a different address entirely
3% say their items were damaged during transit (2.5% say they were destroyed by weather events when left at their property)
4% say a package was left in an inappropriate place
1% say their delivery was stolen from their property
On average, Australians will spend $910 on Christmas presents this year, so an unexpected festive burglary could rob you of more than just holiday cheer. Compare the Market's General Manager of General Insurance, Adrian Taylor, said that many Australians may wrongly believe that their stolen or damaged packages are covered by their contents insurance policy.
"Despite the misconception, contents insurance usually won't cover delivered items or parcels that go missing from your porch, letterbox or outside the confines of your home," Mr Taylor said. "Similarly, if a package is left at your property and it becomes damaged, this typically isn't something your contents insurer will cover.
"Instead, you'll likely need to raise the issue directly with the company delivering your packages or the retailer where you purchased your items from.
"However, it's worth pointing out that if you consent to packages being left on your property without tracking or the requirement of a signature, you may struggle to get a refund or your stolen packages back."
"It's always advised to read your insurer's Product Disclosure Statement for inclusions, specifically around their policies for contents in the open air."
According to Australia Post, its delivery service is suitable for sending items valued at $100 or less and compensation may be offered to this value if items are lost or damaged. If you're sending anything over $100, you can take out Extra Cover up to $5,000 to protect your Australia Post deliveries. You may also be able to take out additional cover to protect your purchase, depending on the online store you buy from.
"If you're concerned about your packages going missing or being damaged when left at your property, you could opt for Registered Post, which means someone will need to sign for the package when it's left for delivery," Mr Taylor said. "This adds an extra layer of peace – particularly as we head into the busy postage season."
Mr Taylor said there are other measures you can put into place to protect your packages, including:
Getting them delivered to your workplace or an address where someone will be available to receive it
Setting up a PO Box, parcel locker or sending items to your local post office, where you'll be able to pick the items up safely and securely
Choosing to click-and-collect purchases, which gives you the benefit of online shopping and allows you to pick up your items from a specified location at time that suits you.
However, Mr Taylor said that contents insurance can come in handy when gifts and other deliveries are already in your home.
"Depending on your policy, contents insurance may be able to cover items that are inside your home if you're robbed," Mr Taylor said. "Contents insurance can also prove valuable during fires, flooding or other weather events – depending on the level of cover you take out. With wild weather expected in Australia due to the declared El Niño, it's never been a better time to update and understand your insurance policy.
"If you are purchasing those big-ticket items like gaming consoles, tablets, computers, jewellery, and whitegoods, ensure you update your policy to cover the amount it would cost to replace these items. Also, keep receipts as proof you purchased them. This could prove useful if the worst happens and you need to claim.
Similarly, Mr Taylor urged Australians to be careful leaving their shopping purchases in their car, as car insurance policies may not cover them.
"Some personal items may be covered by car insurance if they're stolen from your car, but it would depend on the item and if your car insurance policy covers it," Mr Taylor said.
Mr Taylor's top tips for protecting your online purchases.
Deter thieves with security measures. We know that home security systems, alarms, cameras, and motion-censored lights can deter potential thieves, which could prove beneficial if you're expecting online deliveries.
Never advertise that you're not home. Whether you're TikToking, Snapchatting or using any other form of social media, don't tell the world when you're not home. Similarly, be careful when posting your online purchases on social media, as you're essentially advertising them to potential thieves.
Know the value of your online purchases. It's easier to know how much insurance cover you'll need by assessing the worth of your belongings. Consider writing an inventory, storing your receipts in a safe place and taking dated photographs of your purchases, so you've got proof if the worst happens.
Review your contents insurance policy's PDS. Whether you're taking out a new policy or you already hold one, know exactly what's covered and if you'll be able to claim if your parcels go missing. Certain scenarios may have limits and restrictions, so read your PDS carefully.
*Survey of 1,005 Australian adults, conducted October 2023.
For more information, please contact:  
Phillip Portman | 0437 384 471 | [email protected]
Compare the Market is a comparison service that takes the hard work out of shopping around. We make it Simples for Australians to compare and buy insurance, energy and travel products from a range of providers quickly and easily. Our easy-to-use comparison tool helps you look for a range of products that may suit your needs and benefit your back pocket.
Did you find this article interesting or helpful?