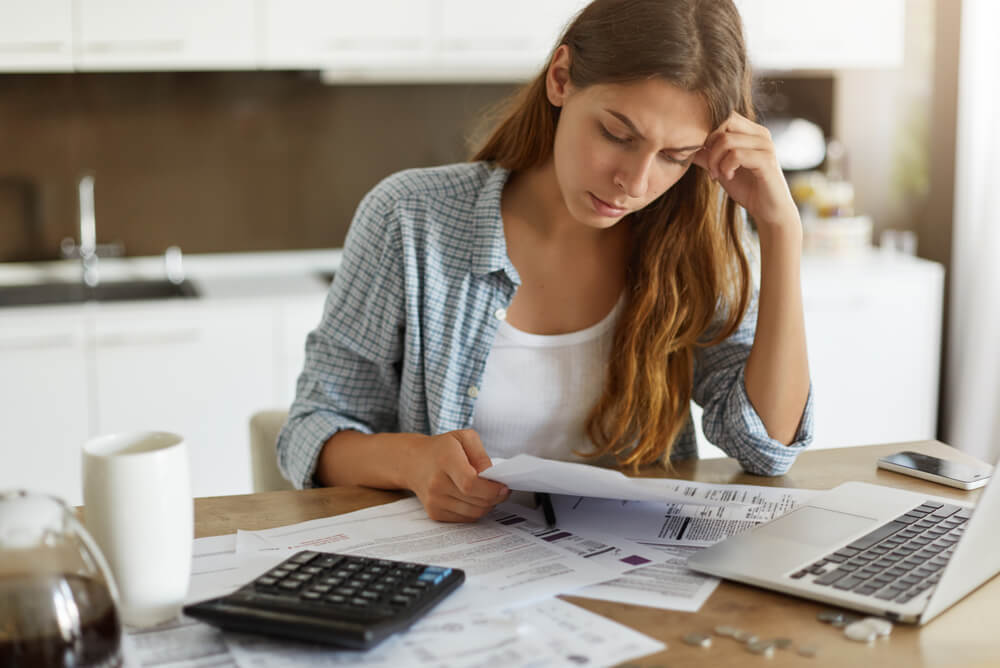 The number of Australians shocked by the price of their home insurance costs has doubled in a year, but with wild weather forecast for most parts of the country in the coming months, Compare the Market warns that now's not the time to let your coverage lapse.
New research from Compare the Market reveals that a quarter of Australians surveyed have been surprised by high home insurance prices, which is almost double the 12.9% who were shocked this time last year.*
Adrian Taylor, General Manager of General Insurance at Compare the Market, said it's no surprise that Australians are feeling the pinch right now.
"The reality is that even if you haven't claimed on your home and contents policy in the last 12 months, it's highly likely that you'll be hit with a higher premium at renewal time," Mr Taylor said. "We've just come out of several years of wet weather thanks to the La Niña weather system, but there are several other factors at play driving up premiums too.
"The building industry has seen the cost skyrocket for materials to repair or build homes.
"Unfortunately for everyday Aussies, this does come at the cost of higher premiums."
Mr Taylor said that while it could be tempting to cancel your cover altogether or reduce the amount of coverage for your home, the risk of natural disasters, theft and damage remains.
"Experts could declare an El Niño this year, which will mean less rainfall and warmer, drier weather and could lead to bushfire events.
"As we know all too well, Australia has experienced some of the worst bushfires in the world. We know how deadly and ferocious these fires can be. So while many of us have factored in flooding and wet weather conditions with our home and contents insurance, now's the time to ensure you have relevant cover for fire events."
Insurers can place embargoes on customers taking out new policies or amending an existing policy if there's an imminent threat in your areas. If you wait until bushfire season to take out a policy or update your existing one, you run the risk of being uninsured.
Check your policy's Product Disclosure Statement (PDS) to see exactly what events and types of damage are covered. Mr Taylor said that households should also ensure that their level of cover is sufficient if the worst should happen.
"Whether you're taking out a new policy or renewing an existing one, it pays to ensure your cover is accurate and up-to-date," Mr Taylor said. "Your sum insured amount really needs to be enough to cover the replacement or rebuilding costs for your home and possessions. You need to factor in any new purchases you've made, renovations and even the increased cost of rebuilding when determining your sum insured."
Insurance aside, Mr Taylor said there are things that families can do right now to prepare ahead of bushfire season.
Prepare your survival plan, including contingency plans
"Decide where you'll go and what you'll do if you need to evacuate or if your property is in the path of a bushfire," Mr Taylor said.
"Also be sure to include essentials like personal documents, medication, drinking water, batteries, clothing, insurance documentation and more in your emergency evacuation kit."
Clean up your yard as you go
Bushfires thrive on dry foliage, so it's important that your backyard, roof and gutters are cleared of branches, fallen leaves and overgrown vegetation.
"If you're planning a spring clean ahead of the summer season, remove more flammable products like bark," Mr Taylor said. "While this won't necessarily prevent a fire, it could help lower the risk of fires spreading further and causing more damage if a fire event occurs."
Determine safe spaces in your area
Identify a safe area where you could go to in the event of a fire. This could be with family, friends, community centres and more.
"Fires can move quickly, so ideally, try to have a few options up your sleeve," Mr Taylor said.
Subscribe for fire alerts
"Subscribe to your local state or area's emergency alert service and stay updated with weather warnings by visiting your state or territory's fire authority website," Mr Taylor said. "Some insurers also allow you to sign up for weather alerts through their app or website, so this is worth considering to know if a weather event is headed your way.
Switch, don't ditch, insurance
When your insurance renewal comes through, be aware that it may not be the cheapest offer available.
"Rather than accepting the price hike, compare the price against other policies available," Mr Taylor said. "You may be able to find the same level of cover for a smaller price."
*Survey of 1,002 Australian adults, conducted June 2023.
For more information, please contact:  
Phillip Portman | 0437 384 471 | [email protected]
Compare the Market is a comparison service that takes the hard work out of shopping around. We make it Simples for Australians to quickly and easily compare and buy home and contents, car, pet and travel insurance along with energy products from a range of providers. Our easy-to-use comparison tool helps you look for a range of products that may suit your needs and benefit your back pocket.
Did you find this article interesting or helpful?