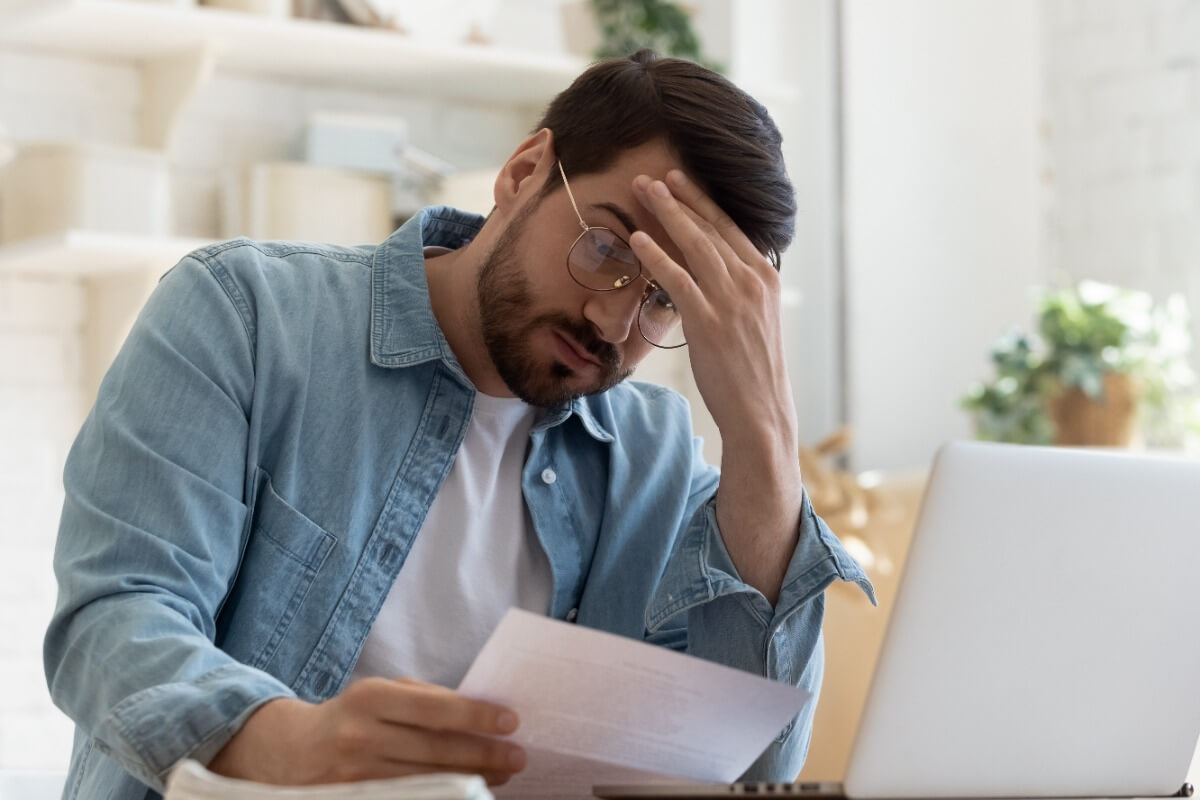 As the nation grapples with multiple cyberattacks, new Compare the Market research reveals that more than a third of Australians have fallen victim to a scam, often to the tune of thousands of dollars.
Compare the Market's October survey of 1,009 people found that victims of scams lose an average of $6,230, however, the actual amount can be much higher. One respondent reported losing $271,000 to a scam, while many others reported being swindled out of hundreds or thousands of dollars.
Whatever the value, Compare the Market's Chris Ford says scams can have a significant emotional and financial impact on victims.
"Australians are facing a worsening cost-of-living crisis and the last thing any of us need is to be tricked into handing over our personal data or finances to scammers," Mr Ford says. "Unfortunately, scams are becoming more sophisticated and it's becoming increasingly difficult to decipher what's real and what's fake.
"It's a real concern, which is why we're asking everyone to be extra cautious when it comes to their personal information and money."
A total of 36.1% of Australians admit falling victim to a scam, with nearly half (45.6%) of those saying they've been swindled out of money through a scam. The new data shows that Australians are most likely to be scammed through a text or WhatsApp message (12%), followed by email scams (11.2%) and random phone calls (10%).
Meanwhile, the Compare the Market data also reveals that:
6% of Australians are being caught out by online shopping scams
4% have fallen for a scam on social media
7% have been hoodwinked on dating apps
5% aren't sure how they were scammed
1% have been catfished
"In many cases, people are being caught out by phishing scams, where scammers act as though they're from legitimate businesses – like your phone company, energy retailer or insurer – and try to trick you into giving away your personal information or money," Mr Ford explains. "The worrying part is these messages and links look real, which is why so many Australians are being tricked."
No matter what kind of email, text, message or social media post you see, Mr Ford says you should always be 100% sure you're dealing with an actual provider or retailer. If concerned or something seems too good to be true or doesn't make sense, contact your provider or retailer directly by visiting their official website or phoning their official phone number. It could save you in the long run.
Worryingly, Mr Ford says scammers don't discriminate against whose money or information they try to steal, with research showing that people from all age groups are being duped.
"No matter how tech-savvy you think you are or how many crime documentaries you've binged, it really is open-season when it comes to these scammers," Mr Ford says. "In some cases, your information is being compromised elsewhere, which is why it's important to remain vigilant.
"Scammers are constantly changing their tactics and they're relying on innocent Aussies to slip up. It's a good idea to change passwords frequently, regularly monitor your finances and be careful of any links you're clicking in texts, emails or via social media posts."
The survey shows that:
Baby Boomers are the most likely generation to fall for an email scam
Gen X is most likely to fall for an online shopping scam
Millennials are most likely to be tricked by a scam text or WhatsApp message
Gen Z is most likely to be scammed via a random phone call, through cat-fishing or through social media
Older Millennials and younger Gen Xers (35–44-year-olds) will most likely not know how they're scammed.
Mr Ford says there are several things you can look out for to avoid being scammed.
Beware of generic messages. Messages that are vague and don't include any information specific to you, such as your name or address, could be a scam. Pay close attention to the email address, phone number or social media account sending you this message.
Look out for spelling mistakes. Mistakes happen to the best of us, but if you receive a text or email that seems a little off or doesn't make sense, there's a good chance it might not be legitimate.
Know where you're being directed to. Ensure any website you're being asked to visit is authentic. If you've been asked to provide any personal information, banking details or other sensitive data, avoid clicking a link and visit the website or app directly. Similarly, you may wish to phone a company directly and verify if the info you're being asked to provide is legitimate.
What are you being asked to download? Where possible, download files from the provider's official website or contact them directly. Similarly, pay close attention to website addresses and URLs and if there are any errors or it doesn't seem right, be careful of what details you provide.
Report activity of concern. If you think you've received a fraudulent message or fallen victim to a scam, report it to the Australian Competition and Consumer Commission Scamwatch website and to any company you believe has been compromised. Also contact your bank or credit card company immediately if you think your details have been jeopardised, as they may be able to freeze accounts or stop unauthorised transactions and update any passwords you have.
For more information, please contact:  
Phillip Portman | 0437 384 471 | [email protected]
Compare the Market is a comparison service that takes the hard work out of shopping around. We make it Simples for Australians to quickly and easily compare and buy insurance, energy, travel and personal finance products from a range of providers. Our easy-to-use comparison tool helps you look for a range of products that may suit your needs and benefit your back pocket.
Did you find this article interesting or helpful?