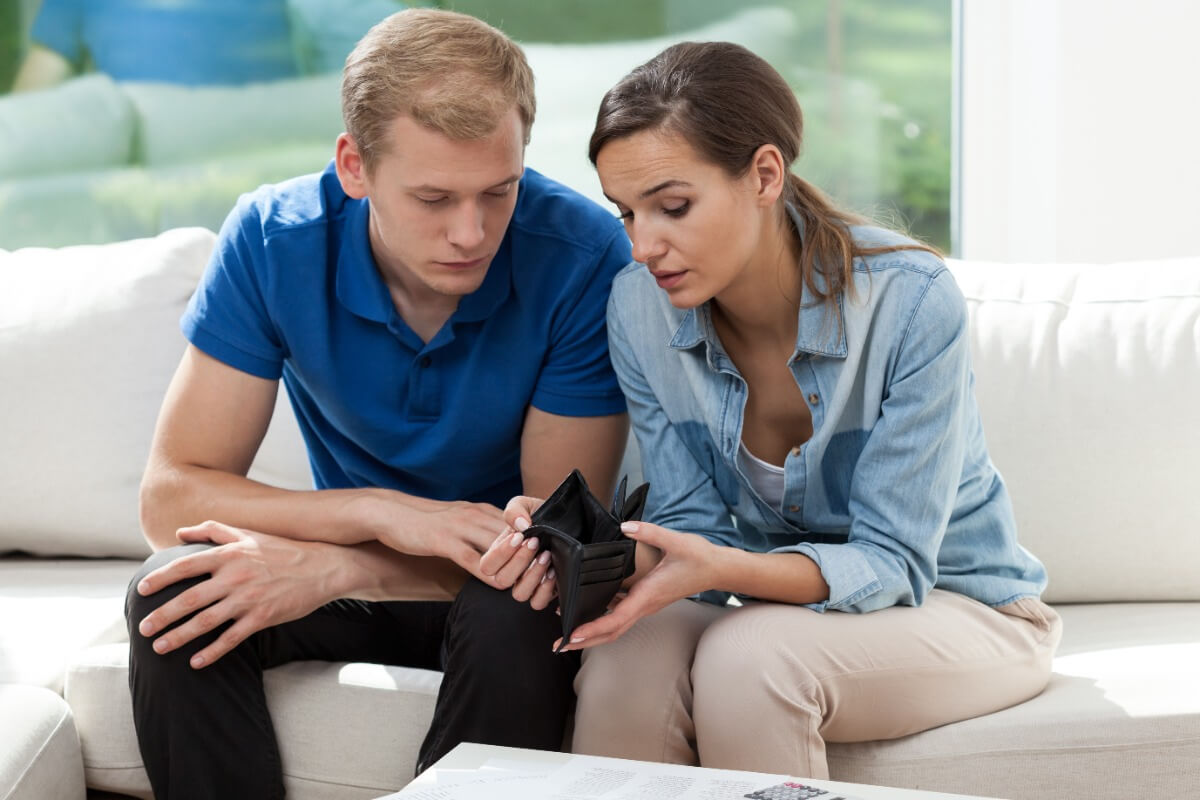 They say we should put money away for a rainy day but with the cost-of-living cloud continuing to loom, alarming new research has revealed that many Australians have no money in their emergency fund.
A new survey from Compare the Market found that 15% of those surveyed had no money saved for an emergency. According to Compare the Market's Natasha Innes, it's a worrying statistic.
"There's no denying that it's costing Australians a lot more to live than it has in the past, but it's concerning that such a large number of us appear to be living pay cheque to pay cheque and have no emergency fund to rely on if we fall on hard times," Ms Innes said.
"On top of skyrocketing energy bills, repeated rate rises, soaring grocery prices and exploding insurance premiums, we know that life can throw hurdles at us at the most unexpected times. Whether it's a pet falling ill, a pipe bursting or receiving a higher-than-expected bill or insurance renewal, there are many reasons why we may need to dip into our savings.
"Without an emergency fund, many Australians could find themselves swimming in debt or taking out credit cards or loans with high-interest repayments."
The data shows that, on average, Australians have $19,998 saved in their emergency fund, although the average does vary greatly between Generations. On average, those aged between 18 and 25 (Gen Z) have just $1,019 in their emergency fund.
"This lower savings amount makes sense, given that many Zoomers are fresh out of school, studying full-time or juggling work and education commitments," Ms Innes said. "Similarly, for those who've recently moved out of home, they're likely buckling under the pressure of rent increases and rising costs across the board. It's quite a difficult time for people to save right now."
The average emergency fund is significantly more for Millennials at $20,746 and higher again for Gen X at an average of $23,405. However, it's the Baby Boomer generation with the most money squirrelled away, with the average emergency fund sitting at $23,504.
"Just as we'd expect to see younger generations have less in their savings, it's not a complete shock to see Boomers with the highest amount in their emergency fund," Ms Innes said. "Many Boomers have already paid off their home loan, may already be enjoying retirement or have accumulated savings from a lifetime of working."
While it's not always easy to negotiate a pay rise at work or avoid the rising costs we're feeling across the board, Ms Innes said there are ways to claw back cash and potentially stash those extra funds away.
Switch, don't ditch
Rather than giving up things completely, see if there are ways you can claw back cash in other ways. For example, if it's been more than a few months since you've switched energy retailers, see if there's a better deal available so you're not paying more than you need to for gas and electricity. Similarly, when your insurance renewals come through, put them under the microscope and see if you can sniff out a better deal with another provider.
Consider refinancing if you have a home loan
You may be able to find another home loan that offers a lower interest rate, cashback offers and access to other home loan features like an offset account, a redraw facility, the option to split your loan or the option to make additional repayments.
Search for a savings account with a higher interest rate
Consider searching for a savings account that offers a higher interest rate. Similarly, if you're tempted to spend whenever you hit the shops, you may benefit from having a separate account for your savings which you can't access as easily.
Reap the rewards
Many insurance providers, energy retailers, takeaway outlets, telcos and supermarkets offer reward programs, where you can earn points to exchange for cheaper goods or access discounts. You may be able to slash the price of movie tickets, entertainment, dining experiences and more by making the most of these programs.
Avoid sneaky fees
Pay close attention to any delivery fees, booking fees or card fees you may need to pay when shopping, paying for bills or making other purchases. While a few dollars here and there may not seem like much, it can add up quickly and could be chewing into your potential savings.
*Survey of 1,003 Australian adults, conducted in April 2023.
For more information, please contact:  
Phillip Portman | 0437 384 471 | [email protected]
Compare the Market is a comparison service that takes the hard work out of shopping around. We make it Simples for Australians to quickly and easily compare and buy insurance, energy and travel products from a range of providers. Our easy-to-use comparison tool helps you look for a range of products that may suit your needs and benefit your back pocket.
Did you find this article interesting or helpful?