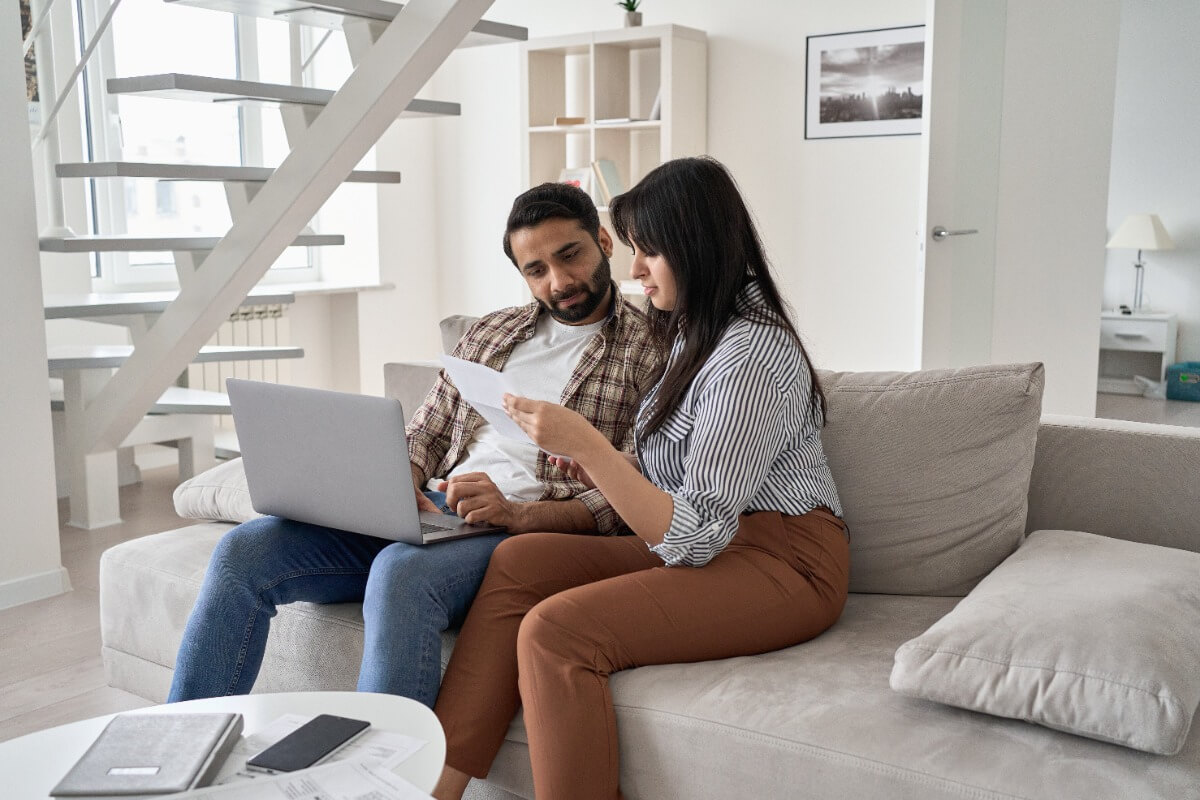 With one in 10 Australians admitting that energy bills are having the biggest impact on their household budget, Compare the Market says more retailers are offering flexibility around billing options.* In fact, it's not uncommon for retailers to now offer weekly, fortnightly or monthly payment options, in addition to the traditional three-monthly billing cycle many of us are already familiar with.
In the past, retailers would issue an electricity or gas bills once every quarter to coincide with when your property's usage was read. However, with the rollout of smart and digital electricity meters, which can track your usage in regular intervals and send it directly to your retailer, many retailers are allowing customers to opt for more regular billing cycles.
Households with older meters, which still need to be read manually every few months, may also have the option of more regular billing thanks to bill smoothing. This is where your retailer smooths your bills evenly over the year based on your annual estimated usage. This can help reduce the risk of bill shock and can help households budget a bit easier, but Compare the Market's Head of Energy, Meredith O'Brien, warns there are things you need to consider.
"If you've recently moved into your property, retailers may calculate your usage based on the previous occupants' usage, which may lead to very high or low bill smoothing estimates," Ms O'Brien says. "You need to monitor your usage and first bill to understand if the estimate is accurate, as you could be out of pocket either way. You may also be able to submit a self-meter read if you have a basic electricity or natural gas meter through your retailer's app or website."
Bill smoothing works best if you've been living in the property at least a year and reflects your energy usage habits.
"The better option is to do your own self-meter read and submit this to your retailer through their app or portal," Ms O'Brien says. "Some retailers also allow you to sign up for reminders that will prompt you to do this."
Ms O'Brien says this greater flexibility can help Australian households better understand how much they need to set aside for their electricity and gas budget.
"Retailers understand that it's no longer a one-size-fits-all approach when it comes to paying bills," Ms O'Brien explains. "The energy crisis has put a strain on many families, who are choosing to pay smaller electricity bills more frequently.
"In the same way that many of us already manage our insurance costs, rent or mortgage repayments in more regular payment cycles, electricity retailers are simply giving Australians more say in when they pay. It also reduces the risk of customers not being able to pay off their quarterly bills, spiralling into outstanding debt and being placed on payment or hardship plans with their retailer.
"We normally get the biggest bill shocks when receiving our quarterly electricity bills – especially after the summer and winter months, when we've been using a lot more electricity. Similarly, southern states tend to get gas bill shock after the cooler months, when gas usage increases.
"These smoothing plans are intended to make each monthly payment as close to each other as possible, so you can better budget what you'll need to pay.
"It's important to know that even if your usage is estimated, you'll always end up paying for the electricity or gas you use. Distributors will still read your actual usage and share this with your retailer.
"If your bill is estimated, the words 'Estimated Reading' or E will be displayed in your bill's breakdown. If you don't see these words or see you 'Actual Reading' or A, your bill is based on an actual meter reading. Similarly, check the final page of your bill for when your next meter read will be conducted and ensure that your meter can be safely accessed.
"This means keeping animals secured (e.g. indoors or locked away from the meter), clearing obstacles that may block the meter, unlocking the meter during the specified reading time or informing your retailer if they won't be able to access the property."
Households should contact their electricity retailer about payment options available, as they can vary between retailers. They may also facilitate self-meter reads in their apps.
If you're considering a switch to a bill-smoothing plan or to a more frequent payment cycle, Ms O'Brien says it's vital to do your research and understand the terms and conditions of the plan you're signing up to.
"The last thing we want is for people to pay more for choosing a more regular payment option," Ms O'Brien says. "For example, if you opt for paper bills, you may be charged 12 times a year rather than the four you currently pay for in a quarterly billing cycle. There may also be card payment fees when paying a bill online or over the phone. Some retailers, like Origin, may require you to have a direct debit set up on your account.
"Similarly, if you don't have a smart meter, your bills will be estimated and you may end up paying more or less than you need to initially. However, as you always end up paying for the electricity or gas you use, this will eventually be rectified, but can still result in a large bill you hadn't planned for.
"Rather than setting up a direct debit and forgetting, it's a good idea to regularly check your bill and usage. If it seems too large or too low, it's always worth contacting your retailer to investigate."
*Survey of 1,003 Australians. Conducted March, 2023.
For more information, please contact:  
Phillip Portman | 0437 384 471 | [email protected]
Compare the Market is a comparison service that takes the hard work out of shopping around. We make it Simples for Australians to quickly and easily compare and buy home and contents, car, pet and travel insurance along with energy products from a range of providers. Our easy-to-use comparison tool helps you look for a range of products that may suit your needs and benefit your back pocket.
Did you find this article interesting or helpful?