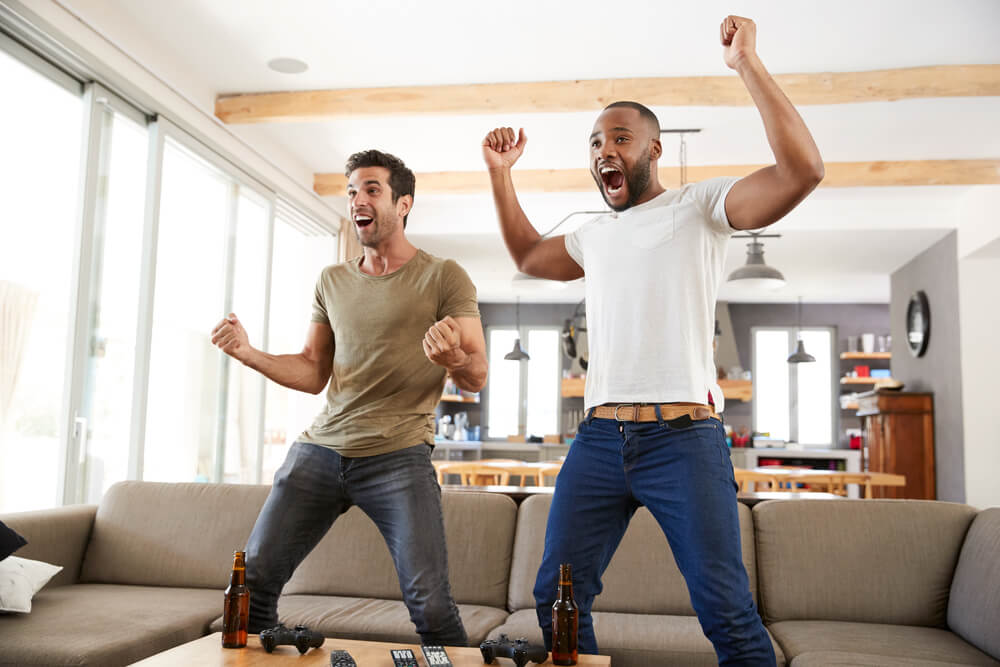 With just days to go until the Brisbane Broncos take on the Penrith Panthers in the 2023 NRL Grand Final, new research has revealed that Queensland would trump New South Wales in a cost-of-living Grand Final.
While it's mate vs mate and state against state on the footy pitch, the new research shows that's it's not necessarily an even playing field when it comes to the budgets of each state.
In the ultimate battle of the budgets, new Compare the Market research shows that Queensland beats New South Wales to the punch when it comes to affordability. In fact, the research shows that on average, Queensland residents spend less on electricity, fuel, public transport, mortgage repayments and rent than their New South Wales counterparts. However, those in Queensland fork out $4.63 more on groceries a year.
While we'll need to wait until Sunday to find out if the Broncos or Panthers take home the trophy, Compare the Market's Natasha Innes said Queensland was the clear winner when it comes to affordability.
"If Queensland and New South Wales were competing on the cost of weekly living expenses, the  Sunshine State would win by a landslide," Ms Innes said. "Our analysis shows that on average, those down south appear to be spending more for electricity, mortgage repayments and even public transport. It remains to be seen if the Broncos can bring home the trophy, there's already one win Queensland can claim over New South Wales."
Ms Innes said that both states have incurred rising costs across the board, but the dollar appears to stretch that little bit further in Queensland.
"There are only a few cents difference in electricity costs and petrol prices can rise and fall between the two locations based on fuel pricing cycles, but there are some pretty big differences that impact the weekly budget," Ms Innes said.
"Our data shows that on average, New South Wales residents pay around $162 more per week in mortgage repayments than their Queensland counterparts, while the difference in median rent prices between Sydney and Brisbane is $119.
"However, we know Queenslanders are paying more for groceries. Over a year, it adds up to around $240 more than New South Wales."
| | | | |
| --- | --- | --- | --- |
|   | New South Wales weekly cost | Queensland weekly cost | Price difference |
| Electricity | $35.18 | $34.59 | $0.59 dearer in NSW |
| Fuel (filling up a 50-litre tank) | $105 | $102.50 | $2.50 dearer in NSW |
| Public transport | $47.10 | $43.40 | $3.70 dearer in NSW |
| Mortgage or home loan repayments | $635.44 | $473.34 | 162.10 dearer in NSW |
| Rent (median) | $733 | $614 | $119 dearer in NSW |
| Groceries | $202.32 | $206.95 | $4.63 dearer in QLD |
*Methodology at the bottom of release
No matter where you reside, Ms Innes said there were a number of things people could do to reduce their overall costs.
Look for a better electricity plan
"If it's been more than a year since you've switched electricity plans, the reality is you may be paying more than you need to for your power supply," Ms Innes said. "Switching electricity plans isn't as hard as you'd think and you could be taking advantage of lower prices in as little as two business days.
Take back the wheel when it comes to commuting
"Whether you're driving around or commuting via public transport, there are also ways to save," Ms Innes said. "With fuel prices tipped to remain high for the remainder of the year, get into the habit of using fuel comparison apps to look for better petrol deals.
"And, if you are taking the bus or a train, consider travelling in off-peak times for a discount on your fare."
Weigh up if refinancing could benefit you
Refinancing isn't as hard as it seems, but make sure you do your research and compare before making the switch. It always helps to speak with an expert first and be mindful of any exit fees from your existing loan.
"When you refinance, there could be a number of benefits," Ms Innes said. "You may be able to move to a loan with a lower interest rate, access more loan features or even consolidate your debt. You may even be able to take advantage of cashback offers, which could help as the cost-of-living crisis continues to bite."
Maximise your rewards
See if you're eligible for any rewards or offers from your insurance providers, energy retailers, takeaway outlets, telcos and supermarkets. For example, you may earn points for every dollar you spend, which can be redeemed for services and goods. You may also be eligible for discounted movie tickets, entertainment options, dining experiences and more.
For more information, please contact:  
Phillip Portman | 0437 384 471 | [email protected]
Compare the Market is a comparison service that takes the hard work out of shopping around. We make it Simples for Australians to quickly and easily compare and buy insurance, energy and travel products from a range of providers. Our easy-to-use comparison tool helps you look for a range of products that may suit your needs and benefit your back pocket.
*Methodology
Rent, public transport and fuel prices are reflective of prices in Sydney and Brisbane and may not reflect the whole of each state.
Electricity price sourced from Compare the Market's August survey of 1,004 Australian adults (using data from New South Wales and Queensland respondents only).
Grocery price sourced from Compare the Market's March survey of 1,003 Australian adults (using data from New South Wales and Queensland respondents only).
Mortgage/home loan repayments sourced from Compare the Market's April survey of 1,003 (using data from New South Wales and Queensland respondents only).
Median rent data sourced from CoreLogic's Quarterly Rental Review (July)
Weekly petrol price determined using the average price for unleaded 91 across Brisbane and Sydney on MotorMouth between 1 September 2023 and 25 September 2023, assuming someone is filling up a 50-litre tank each week.
Public transport costs were determined using Translink and Transport NSW. Assuming one adult travels between 10-20km or two zones on the train to and from work every weekday.
Did you find this article interesting or helpful?