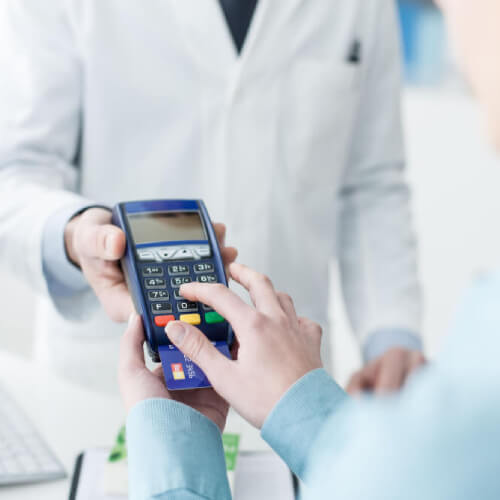 Dr Ginni Mansberg, general practitioner and health commentator, works closely with Compare the Market to shine a light on health issues and help patients make informed choices about their care. 
It's an epidemic of avoidance.
One in two Aussies say they've put off seeking care for a health issue, according to a survey of over 1000 Australians by Compare the Market.*
But what's really upsetting for me as a general practitioner is why some people have neglected their concerns.
One in five respondents (22%) said they were troubled by the cost. As far fewer GPs offer bulk billing, that can be a major deterrent for some people who might usually book an appointment.
Meanwhile, 9% said they felt too embarrassed and 4% feared they wouldn't be taken seriously. I would urge those people to remember that there are few ailments most doctors haven't seen before.
Please, please don't feel ashamed and know that we are here to help, free of judgment.
And the rest? Well, they were concerned about time – whether that was not having enough of their own time (6%) or feeling that they'd waste the doctor's time (5%).
What happens when we ignore health concerns?
It could mean that little problems become big problems – a great opportunity to prevent or mitigate gets missed.
What I often see people do to get better bang for their time and money is save up a whole lot of problems and try to have them addressed at once.
"Can you do my pap smear test? I need all my scripts renewed. I need a mental health care plan. And I've got this horrible, great mole on my back. Oh, and a rash under my armpit."
That's a lot to cover when we've got just 15 minutes.
And inevitably, that leads to dissatisfaction. There's no way your doctor can deliver everything that you've asked for in such a short time frame.
It's no secret that many GPs are pretty unhappy at the moment. Many want to leave the profession because they feel a little unappreciated by their patients.
And when your local doctor takes an early retirement, it's even worse for the community that now has fewer options.
If cost is the biggest hurdle, what can patients do?
Bulk billing GPs are getting harder to find.
If money is a concern for you, try your luck with a new clinic or a new clinician. Often, they'll offer bulk billing while they're getting established and building up their patient database.
And – a bonus – they may have more convenient time slots available.
If you are willing to take a more awkward appointment, more doctors offer off-peak bulk billing between 10am-2pm to move pressure from the early mornings and evenings.
The government is introducing some bulk billing incentives to encourage doctors to cover certain patients. From November 2023, if you're a pensioner, over 65, or a child under 16, you might find it a bit easier to find doctors offering bulk billing.
If you still can't find a bulk billing doctor, there may be other ways you can free up some cash, if you require hospital care and want to go private.
If you're keen to save on your health insurance cover, it's time to compare policies. By shopping around, you might find a similar policy for less.
You might also decide that a lower level of cover better suits your needs or budget this year, or that new concerns mean that an alternate cover is needed.
We're all pretty time-poor these days, but it's well worth investing a few minutes to protect your health.
Speaking to the experts at Compare the Market is a great way to kick off your search – they are there to help you navigate private health insurance options.
Visit www.comparethemarket.com.au/health-insurance/
*Survey of 1,004 Australian adults, conducted in July, 2023.
Did you find this article interesting or helpful?