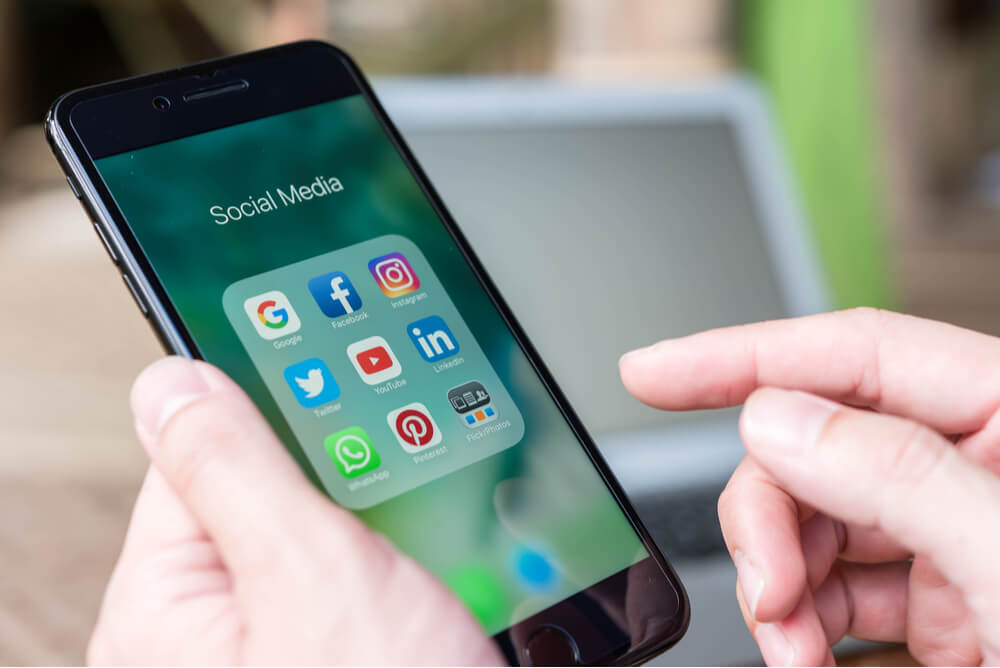 Whether you're a TikTok fiend, a Snapchat addict, new Compare the Market research has revealed that 39% of Australians are cutting back on their social media habits in a bid to improve their mental health.*
Many Aussies were embarking on the social media detox because they were wasting too much time on the app (9%).
Some said they quit social media because there were too many negative stories or posts that brought down their mood (5.4%).
Meanwhile, 4% said they wanted to see their friends in real life and less online.
This was followed by 2.7% who said they weren't getting many likes or attention online and 2.4% who were getting trolled and were forced to delete one or more of their socials.
Just over 15% of Aussies said while they haven't deleted any apps, they're actively trying to cut back on their social media usage.
Compare the Market's Phillip Portman said the social media detox trend hasn't quite taken the nation by storm but could well be on the way.
"For many of us, social media is an important part of our day-to-day lives," Mr Portman said.
"It was a great tool during the pandemic, that allowed us to stay connected with our friends and family when we were locked down.
"Now there's a fear of missing out if you're not on social media or haven't checked your socials to see what your friends have been up to.
"You can wind up getting stuck in a doom scroll for hours and you just wonder where the time has gone."
Compare the Market's new research found that Millennials were most likely to ditch platforms like Facebook, Instagram and Twitter because they were getting bullied or trolled, because they weren't getting enough attention on the apps and because they preferred to see their friends and family in real life instead of on the world wide web.
Meanwhile, Gen Z was most likely to take a break from social media apps because they believed they were wasting too much time on them or because of too many negative stories and posts.
Gen Xers are least likely to admit taking a break from social media due to mental health reasons, while Baby Boomers were three times more likely than Gen Z and Millennials not to have any social media accounts.
Mr Portman said it can be good to take a break from social media if you've noticed a negative impact on your mood.
It mightn't be the status quo, but if deleting or taking a pause from your socials helps improve your mental health, then why not try it?
Mr Portman's five tips for a social media detox:
Tell your circle
Make sure you let your close friends and family know you're going on a social media detox, so they don't freak out and think you're dropped off the face of the earth.
Turn off notifications or delete apps
Turn off your social media notifications so you only see them when you log into the app. Alternatively, delete the desired app you would like a break from.
Detox with a buddy
If you and your friend both quit or take a break from social media, you can keep each other accountable and honest. Having someone to detox with might be easier than going it alone.
Try something new
Pick up a new hobby that makes you feel good. Whether it's joining a social touch team or learning how to paint – you might surprise yourself and realise you enjoy doing activities that don't involve social media.
Mood journal
You've hit the reset button, so make sure you jot down any changes in your mood to track if the social media detox is working. Hopefully, you see some improvements in your mood but remember to be patient because Rome wasn't built in a day.
If reducing your social media doesn't improve your mental health, there are extras policies available through health insurance providers that can help contribute towards psychology sessions.
Mr Portman said there are a range of comparison websites that can help people look for the right cover for their specific needs and circumstances.
"Many extras policies have short waiting periods for psychology and lots of other extras like dental, optical and physiotherapy," Mr Portman said. "While a social media detox is a great start to improving your mental health, it's important to know that there are many services available to help those in need."
*Survey of 1,004 Australians, conducted in August 2023.
For more information, please contact:  
Natasha Innes | 0416 705 514 | [email protected]
Compare the Market is a comparison service that takes the hard work out of shopping around. We make it Simples for Australians to quickly and easily compare and buy insurance, energy, travel and home loan products from a range of providers. Our easy-to-use comparison tool helps you look for a range of products that may suit your needs and benefit your back pocket.
Did you find this article interesting or helpful?