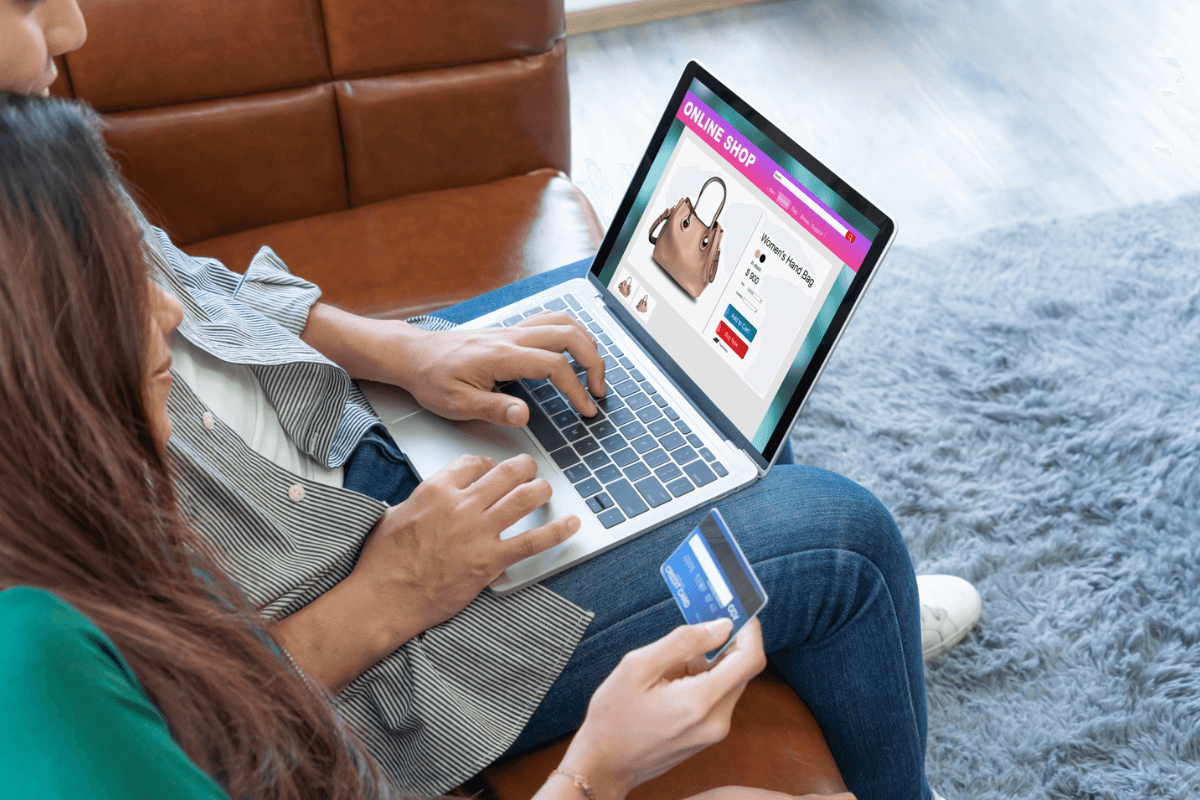 The internet has made it easier to buy and sell items online, but new research by Compare the Market reveals that a staggering number of Aussies are falling victim to scams on online marketplaces like Facebook, Gumtree and eBay.
The comparison website found that around one in 10 online shoppers in Australia have been scammed when using these types of websites.*
Gen Z (aged between 18 and 25) are most likely to fall for these scams, with 23% of Zoomers revealing their personal information or money has been swindled when using online marketplaces.
Conversely, Gen Xers (aged between 42 and 57) are least likely to be tricked by hackers on these marketplaces, followed by Baby Boomers (9%) and Millennials (13%). Meanwhile, women are slightly more likely than men to be caught out by online marketplace scams.
Compare the Market's Natasha Innes said scams are becoming increasingly difficult to detect and even the most tech-savvy people are falling victim to them.
"People use websites like Facebook Marketplace and Gumtree to sell their old stuff or purchase items on the cheap and unfortunately, both buyers and sellers are being caught out on these platforms," Ms Innes said. "We're seeing scammers pretend to be legitimate buyers who insist on paying electronically through methods like PayID, but never actually sending the money for their goods."
PayID is offered through major banks to make transferring and receiving money easier. Rather than handing over your BSB and bank account details, you simply set up your PayID account and people can use your email address or phone number to transfer funds. However, this is where scammers are catching unsuspecting Aussies out.
"What we're seeing, particularly on online marketplaces, is scammers asking for a PayID email address and sending a fake email which instructs people to either hand over money or personal information in order for a payment to be processed," Ms Innes said. "In many cases, they claim there's been a problem with the payment and that the person needs to verify information to receive it."
According to the Australian Competition and Consumer Commission, Aussies lost $9.2 million to online shopping scams in 2022 alone, with more than 17,885 people filing official reports. According to Ms Innes, the actual number may be significantly higher.
"Gen Z is the first generation that's always had online shopping at their fingertips, and they may be more trusting than other generations," Ms Innes said. "However, a significant portion of all age groups are falling victim to these scams every day. You may not think twice about being scammed by an online marketplace, but scammers constantly develop new tactics to catch people out. Always be vigilant when purchasing or selling anything online.
On a state level, Western Australians and those from New South Wales are most likely to fall victim to an online shopping scam at 13.1% and 13%, followed by Queenslanders (11.9%), Victorians (11.5%) and South Australians (8.2%).
Here are Ms Innes' top tips for avoiding scams:
If an offer is too good to be true, it probably is. Everyone loves a bargain, but if something is advertised at a ridiculously low price, ensure it's a legitimate post. You may also request to pay in cash or meet in a public place rather than paying electronically.
You usually don't need to send money to receive money. Be aware that banks typically won't ask you to send any money to receive a payment. If unsure, verify with your bank before sending any funds.
Be cautious if paying electronically. While PayID is an official payment method, remember that it's managed by banks and financial institutions. If something goes wrong, you won't be contacted via email to verify your details. Be cautious if a buyer or seller asks for your phone number, email address or other personal information.
Check that the buyer or seller is legitimate. It doesn't hurt to verify that the person is who they say they are. If their account is new, has no profile information or no photo, there's a chance it may not be real.
What are you being asked to download or click?  If you receive a message or email that seems a little off, has spelling mistakes or doesn't make sense, it might be a scam.
Report scam activity. If you think you've received a fraudulent message or fallen victim to a scam, always report it to the ACCC's Scamwatch website. Also contact your bank or credit card company immediately if you think your details have been compromised, as they may be able to freeze accounts or stop unauthorised transactions.

* February survey of 1,010 Australians. ACT, TAS and NT excluded due to low sampling data, but included in national average.

For more information, please contact:  

Phillip Portman | 0437 384 471 | [email protected]

Compare the Market is a comparison service that takes the hard work out of shopping around. We make it Simples for Australians to quickly and easily compare and buy home and contents, car, pet and travel insurance along with energy products from a range of providers. Our easy-to-use comparison tool helps you look for a range of products that may suit your needs and benefit your back pocket.
Did you find this article interesting or helpful?