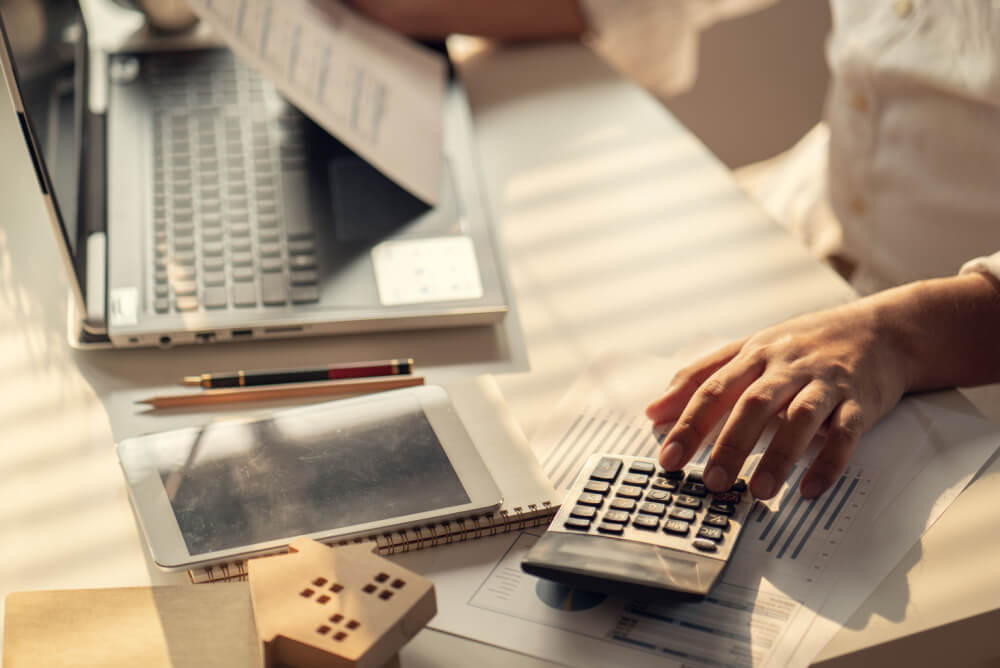 With the Reserve Bank of Australia (RBA) warning that more interest rate rises are on the horizon, the latest research from Compare the Market shows that more than half of mortgage holders (54.6%) would be willing to move away from the Big Four banks to a challenger bank if they offered better rates.*
The research comes as Compare the Market's first annual Household Budget Barometer found that 61% of Australians are only just getting by financially, with over a quarter of respondents admitting that their savings are going backwards as the cost of living crisis worsens.
Compare the Market's research also found that 16.3% of mortgage holders surveyed have already made the jump to a challenger bank, while on average, another 13.1% stated that switching banks is too hard.
Compare the Market's General Manager of Money, Stephen Zeller, spoke about how Australians shouldn't be put off refinancing just because it takes a bit of time, as that time invested could save you thousands in the long run.
"We're seeing many households across Australia anxiously tuning into the RBA's decision every month, and for the past twelve months, we've mostly seen rate increases that cut into already tight budgets," Mr Zeller said.
"To stem the flow of these increases bleeding from people's hip pockets, people have completely cut out now-considered luxuries such as holidays, thought-free energy usage or brand name products. While these could be considered 'easy' things to give up compared to refinancing, there may be considerable savings for mortgage holders who spend a bit of time comparing home loan offers out there and switching to one that better suits their needs."
The research found that while a sizeable amount of people who would consider a challenger bank to save money, some people remain loyal to the Big Four Banks due to their better reputation (4.6%) or because they don't trust challenger banks as much (4.3%).
There was also a clear divide between younger and older generations, with two-thirds of Gen Z and 60% of Millennials in favour of moving to challenger banks for better rates, while one in six Gen Xers and a quarter of Baby Boomers believed that switching banks is too hard.
| | | | | | |
| --- | --- | --- | --- | --- | --- |
| Would you be willing to move to a challenger bank vs a big four? | % of total mortgagees | Gen Z | Millennials | Gen X | Baby Boomers |
| Yes, I have already moved to a challenger bank | 16.30% | 13.3% | 15.6% | 18.5% | 14.8% |
| Yes, I would consider moving to a challenger bank if they offered a better rate | 54.60% | 66.7% | 60.5% | 49.6% | 42.6% |
| No, I don't trust a challenger bank as much as the Big Four | 4.30% | 6.7% | 5.4% | 2.5% | 3.7% |
| No, I don't think I can get a better offer with a challenger bank | 7.10% | 0.0% | 8.2% | 6.7% | 9.3% |
| No, I remain loyal to the Big Four because they have a better reputation | 4.60% | 3.3% | 4.1% | 5.9% | 3.7% |
| No, switching is too hard | 13.10% | 10.0% | 6.1% | 16.8% | 25.9% |
Even more surprising is that 57.4% of home loan holders surveyed have not tried negotiating a rate discount with their current lender this year. With four cash rate increases already hitting households since the start of 2023, or the equivalent of a one per cent increase, many people may be missing out on potential savings, given that people who had tried their hand at negotiating a better interest rate had a success rate of 63.8% according to Compare the Market's survey.
"Even if people can't find a better deal out on the mortgage market, they should call their bank to see if there's any way to negotiate a discount rate. In these tough times, every cent counts, and the worst thing banks could do is say no at the end of the day," Mr Zeller said.
"For example, if people with a 30-year $500,000 loan on a 6.5% interest rate, are able to negotiate a 0.25% rate cut with their current bank, they would be able to save $82 a month in minimum repayments over the course of the loan. That's nearly $1,000 over a full year."
"People would be doing themselves a disservice if they did not try every avenue of finding better deals that may be out there, whether with a challenger bank or at your current bank."
*Compare the Market surveyed 1,002 Australians aged 18 and over in June 2023
-ENDS-
For interviews and more information, please contact:
Noémi Hadnagy | m: 0433 377 252 | e: [email protected]    
 Compare the Market is a comparison service that takes the hard work out of shopping around. We make it Simples for Australians to quickly and easily compare and buy insurance, energy, travel and home loan products from a range of providers. Our easy-to-use comparison tool helps you look for a range of products that may suit your needs and benefit your back pocket.
Did you find this article interesting or helpful?