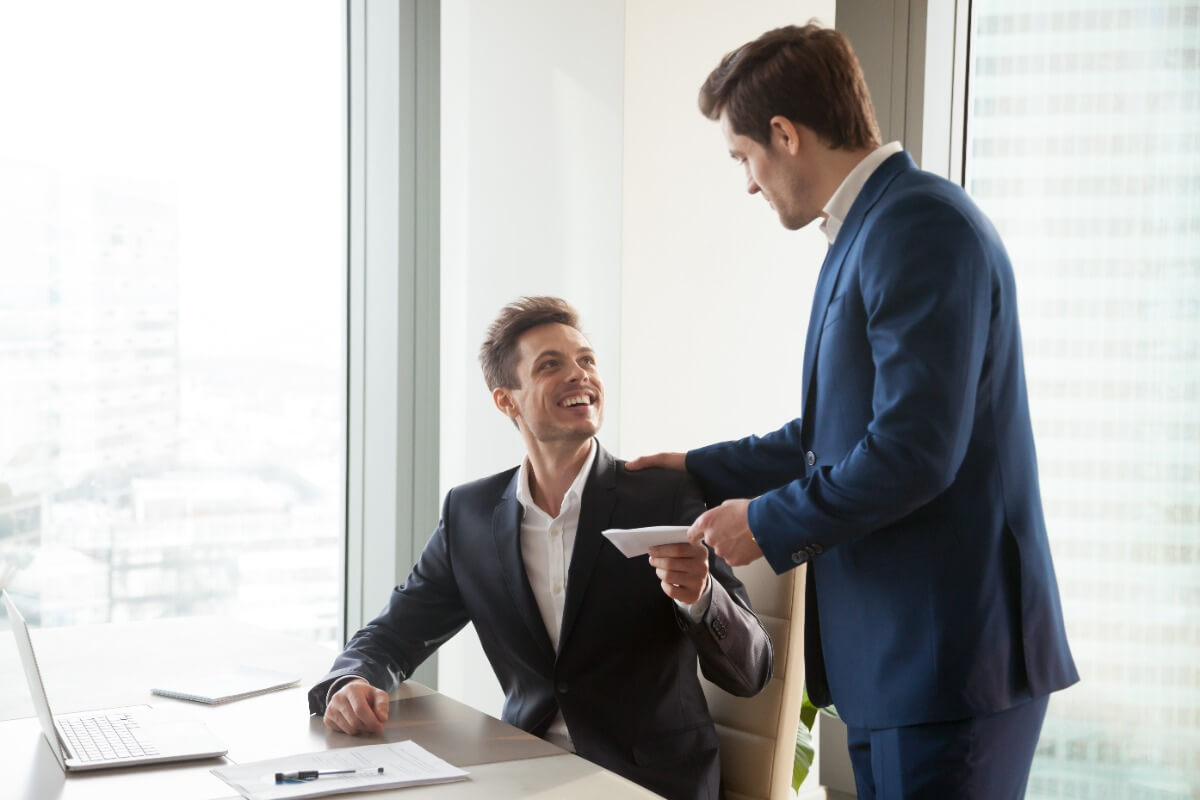 While millions of Australian workers are vying for a pay increase at work to combat the rising cost of living, new research from Compare the Market reveals that Gen Z was the generation most likely to be dissatisfied with a boost to their pay packet over the past 12 months.
Compare the Market's latest survey found that around a third of Australians (31%) received a pay rise in the last year.* However, 18.5% of respondents said they weren't happy with the amount they received, compared to just 12.5% who said they were happy.
Over a quarter of Zoomers (26.4%) said they received a pay increase but weren't happy with the amount – the most of any generation. At the other end of the scale, Baby Boomers were the least likely to be dissatisfied with their pay increase (8%).
Interestingly though, Gen Z is also more likely than any other generation to say they've received an increase in their wage and are happy with the amount (20.2% compared to 17.2% of Millennials, 11.6% of Gen Xers and 5.9% of Baby Boomers).
Compare the Market's Chris Ford said it wasn't surprising that workers were hoping to see their employers boost their income as the cost-of-living crisis rages on.
"It's been a rough couple of years for Aussie households and it doesn't look like the pain is ending anytime soon," Mr Ford said. "The Reserve Bank of Australia has warned that more cash rate rises are on the horizon, rent continues to increase around the country, households have been smashed with higher energy bills and the price of groceries continues to climb. It's quite concerning.
"Inflation is increasing at an alarming rate and many households are finding that their paycheque just doesn't stretch as far as it used to. It's not unreasonable for workers to want their wages to keep up."
It should be noted that as of 1 July, Australia's National Minimum Wage increased to $882.80 per week or $23.23 an hour for those on an hourly rate. The award minimum wage also increased by 5.75% on 1 July.
"This boost will help many Australians, particularly the younger generations who are juggling work and study commitments and trying to stay afloat," Mr Ford said. "However, our data shows that two in five Australian workers didn't receive a pay increase in the past year, making the rising cost of living that much tougher."
Compare the Market's survey found that 40.2% of those surveyed didn't receive a pay rise in the past year, but it was Gen X who was least likely to see their salary increase. In fact, half of all Gen Xers (52.3%) saw no pay rise, compared to 22.2% of Baby Boomers, 45% of Gen Zers and 47.4% of Millennials.
"What this data tells us is that no matter your age or occupation, workers across every corner of Australia are doing it tough right now and many aren't seeing their wages keep up with rising costs," Mr Ford said. "However, it's important to know that even with prices rising across the board, there are still ways to claw back cash – even if you're unable to negotiate a pay rise from your boss."
The first, according to Mr Ford, should be putting your energy bills under the microscope.
"One of the biggest pain points for households right now is rising energy prices, but the good news is there are many competitive offers available that can help lower these bills," Mr Ford said. "If it's been more than a couple of months since you've compared or switched gas or electricity plans, you could be paying more than you need to."
Next, with grocery prices on the increase, Mr Ford said it was possible to recoup costs by shopping where the sales are.
"The major supermarkets run specials every single week, so do a bit of planning and make your purchases where you'll get more bang for your buck." Mr Ford said. "It could be that you spread your shop across multiple chains or even visit discount stores for some of those items.
"Also, be sure that you're utilising your supermarket reward programs by flashing your card every time you shop and boost within the apps to maximise the points you can earn."
And, with major cities facing yet another fuel pricing cycle, there is value in comparing fuel prices before filling up the tank.
"Fuel comparison apps are an easy way to see how the price of fuel is tracking between different locations," Mr Ford said. "If there was a difference of 50 cents between the cheapest and most expensive station in your area, you'd save $25 when filling up a 50-litre tank. That's quite an impressive saving."
And last but not least, Mr Ford said you should never just accept premium increases when your insurance renewals come through.
"We know that insurance premiums are increasing, but it doesn't mean your current insurer is offering you the most competitive offer," Mr Ford said. "Spend some time comparing the renewal price against others available. If you can pay less for the same level of cover by switching, staying with your current provider doesn't make sense."
*Survey of 1,010 Australians, conducted in June 2023.
For more information, please contact:  
Phil Portman | 0437 384 471 | [email protected]
Compare the Market is a comparison service that takes the hard work out of shopping around. We make it Simples for Australians to quickly and easily compare and buy insurance, energy, travel and home loan products from a range of providers. Our easy-to-use comparison tool helps you look for a range of products that may suit your needs and benefit your back pocket.
Did you find this article interesting or helpful?