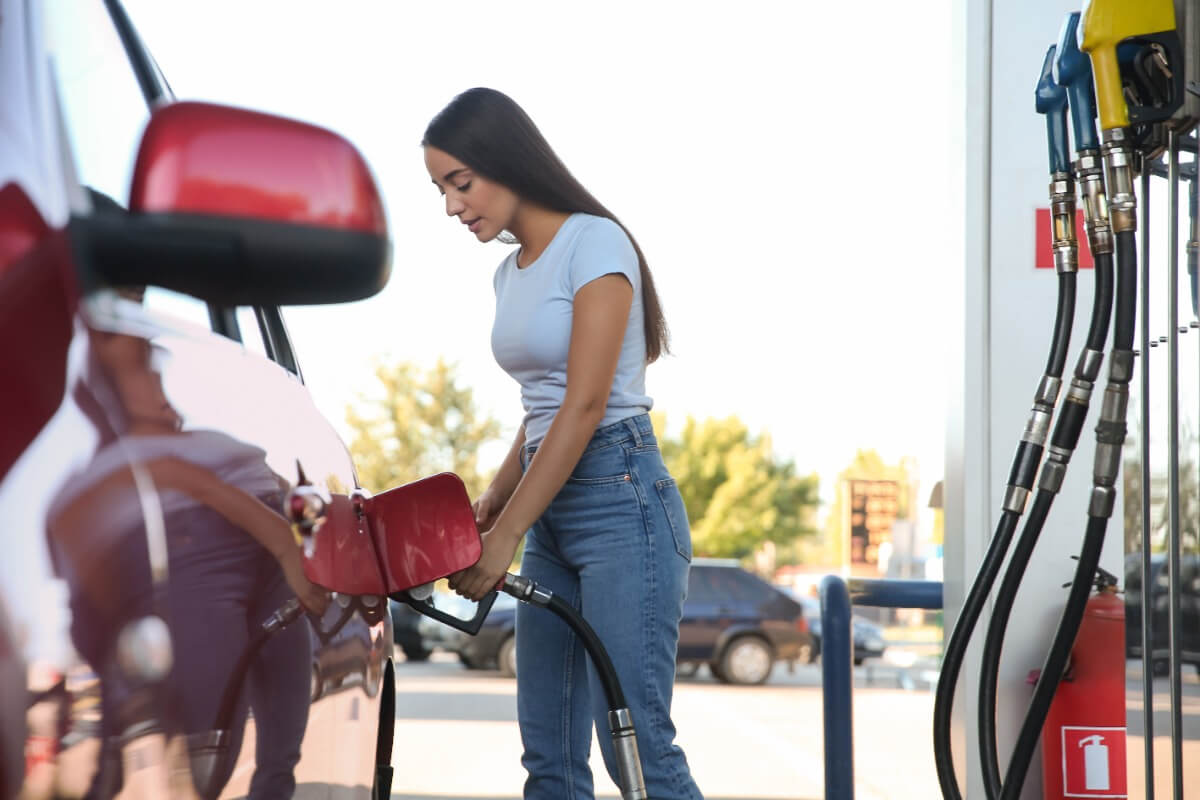 Motorists across Greater Sydney can expect to feel pain at the petrol pump over the Australia Day long weekend, with a new high mark of $2.12 per litre for Unleaded 91 being recorded across the Harbour City.
While the city-wide average for Unleaded 91 is currently $1.68 per litre, stations across Woollahra, Randwick, Paddington and Clovelly have set their prices above $2 a litre. There's currently a 54-cents difference per litre for Unleaded 91 across Greater Sydney, with a potential saving of $27 when filling up a 50-litre tank.
The highest price point of $2.12 has been recorded at Ampol Woolworths Woollahra and BP Clovelly. Meanwhile, Greenacre is the best suburb to snag a bargain, with Temco Petroleum boasting the lowest price for Unleaded 91 at $1.58 per litre. Other stations with prices still below $1.61 a litre include APW Greystanes, Metro Greenacre Metro Fuel Fairfield.
With many families hitting the road and making the most of the long weekend, Compare the Market's Chris Ford says motorists need to take the wheel and pay as little as possible for fuel.
"The weekend getaway could be that little bit more expensive, depending on where you fill up," Mr Ford says. "It's time for drivers to put the pedal to the metal and stop paying higher prices for petrol.
"The cost-of-living crisis shows no signs of slowing down and the last thing we want is people wasting their hard-earned money on soaring fuel prices when bargains are available.
"It's not just stations in Sydney where prices are increasing, with several stations on the Central Coast also upping their prices ahead of the long weekend. Keep in mind that prices are generally h in regional areas, where many Sydneysiders like to visit, due to less competition. You could be stung with higher prices if filling up before you return home."
Over the last week, the price range for Unleaded 91 ranged from lows of $1.54 per litre to highs of $2.10 per litre across Sydney. The New South Wales average is $1.79 per litre, behind the Northern Territory ($2.14 a litre) and Tasmania ($1.81).
Mr Ford says that while we haven't yet hit the new price cycle, we could see prices soar in the coming weeks.
"Some suburbs and retailers are typically more expensive than others," Mr Ford says. "We know service stations along the major arterial roads can have higher prices, mainly due to convenience.
"However, some retailers will keep prices down as a way to draw motorists in, so it's entirely possible to find lower prices close by. We encourage all drivers to pay as little as possible for fuel."
Mr Ford says motorists should use the long weekend to fill up for less while they can.
"Interestingly, we usually see more fuel stations hiking their prices as we head into long weekends, but after four weeks of prices falling, many retailers are choosing to delay increasing their prices," Mr Ford says. "However, we expect this to change following the holiday period and for prices to creep up across the city."
With such a big price difference between the lowest and most expensive fuel in Greater Sydney, Mr Ford says there are things motorists can do to lock in cheaper fuel prices.
"Fuel comparison apps are one of the easiest ways to track down lower prices quickly," Mr Ford says. "Plenty of deals and discounts are also available through major supermarkets, roadside assistance programs and rewards schemes. We don't want to see Sydneysiders throwing their money away when savings are available."
Five cheapest locations:
Temco Petroleum Greenacre – 157.9
APW Greystanes – 159.5
Metro Greenacre – 159.9
Metro Fairfield 82 – 160.5
Metro Fuel Fairfield – 160.5
Five most expensive locations
Ampol Woolworths Woollahra – 211.9
BP Clovelly – 211.9
7-Eleven Paddington – 211.9
Ampol Woolworths Metro Randwick – 211.9
BP Botany – 209.9
Meanwhile, the average price of Unleaded 91 fuel across the major cities is as followed:
Sydney: $1.68
Melbourne: $1.72
Brisbane: $1.74
Perth: $1.65
Adelaide: $1.74
Canberra: $1.77
Hobart: $1.80
Darwin: $1.75
Here's the price difference between the lowest price and most expensive price in each city.
| | | | |
| --- | --- | --- | --- |
| City | Lowest price | Highest price | Price difference |
| Sydney | 157.9 | 211.9 | 54 cents |
| Melbourne | 161.9 | 199.9 | 38 cents |
| Brisbane | 165.7 | 183.9 | 18 cents |
| Perth | 154.7 | 209.9 | 55 cents |
| Adelaide | 169.5 | 183.8 | 14 cents |
| Canberra | 168.7 | 181.9 | 13 cents |
| Hobart | 177.9 | 186.9 | 9 cents |
| Darwin | 171.5 | 176.9 | 5 cents |
Prices accurate as of 25/01/2022 and are subject to change.
For more information, please contact:  
Phillip Portman | 0437 384 471 | [email protected]
Compare the Market is a comparison service that takes the hard work out of shopping around. We make it Simples for Australians to quickly and easily compare and buy home and contents, car, pet and travel insurance along with energy products from a range of providers. Our easy-to-use comparison tool helps you look for a range of products that may suit your needs and benefit your back pocket.
Did you find this article interesting or helpful?