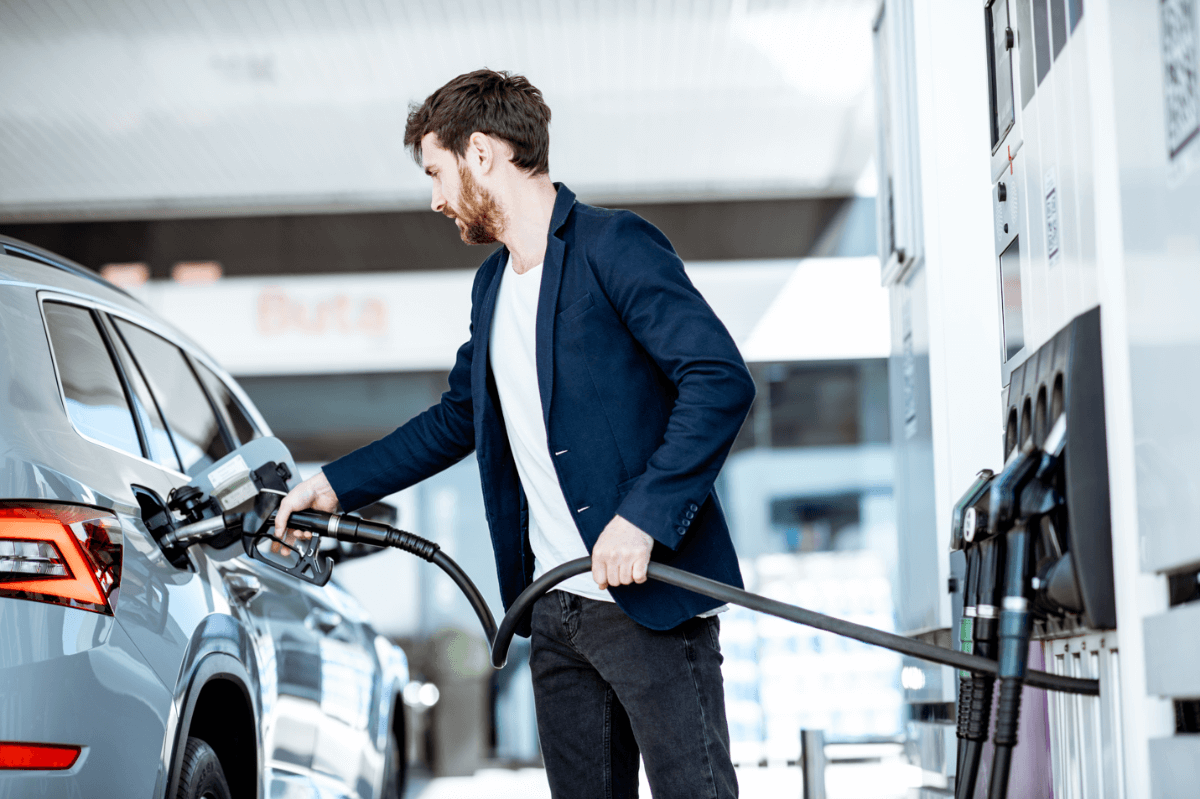 Compare the Market is warning motorists that the days of cheap petrol are numbered, with a new fuel price cycle already pushing petrol prices above $2.10 a litre in many cities across Australia. However, there's still a small window of opportunity to snag a deal at the bowser, with some retailers yet to pass these high prices onto consumers.
This will be the first new price cycle motorists have experienced since the fuel excise was reinstated in full last month, and motorists can soon expect to fork out significantly more than the average price for U91 across the major cities right now.
| | | | | |
| --- | --- | --- | --- | --- |
| City | Lowest price/litre | Most expensive price/litre | City average/litre | Difference between cheapest and most expensive |
| Sydney | $1.58 | $2.14 | $1.73 | 56 cents |
| Melbourne | $1.65 | $2.14 | $1.79 | 49 cents |
| Brisbane | $1.67 | $2.14 | $1.75 | 47 cents |
| Perth | $1.66 | $1.99 | $1.84 | 33 cents |
| Adelaide | $1.67 | $2.16 | $1.70 | 49 cents |
Accurate as of 24/10/2022
Compare the Market's Chris Ford says now's the time for motorists to take the wheel and fill up for cheaper while they can.
"We know that fuel prices fluctuate in regular cycles and commuters will see the biggest difference between the cheapest and the most expensive at the start of the cycle, when prices are climbing," Mr Ford says.
"Sydney and Brisbane's new fuel price cycle started on Friday and Melbourne's started last week, but you're still able to pay less at the bowser at some locations in these cities. Keep in mind these cheaper prices won't be around for long and there's not much difference in price between retailers when the cycle is at its peak.
"Meanwhile, Perth's fuel cycle has already peaked, so motorists will start to see prices fall below the $2 mark."
Our research shows that there's a difference of 56 cents a litre between the cheapest and most expensive location in Sydney, while motorists can expect to see a difference of around 50 cents in other capital cities.
"It may not seem like much, but a difference of this size can have a huge impact on the household budget, especially as families continue to face higher energy prices, fork out more for groceries and see the general cost of living increase," Mr Ford says. "Prices are typically higher in locations where there's increased demand or areas where there's not much competition.
"Other retailers may choose to take a smaller margin at the pump against their wholesale cost to drive more traffic to their site. It's really up to the retailer's discretion."
But with wholesale fuel prices remaining steady since the temporary halving of the fuel excise ended last month, Mr Ford says the Organization of the Petroleum Exporting Countries' (OPEC) decision to cut production of oil is having an impact on the price motorists face at the bowser.
"Fuel prices skyrocketed earlier this year due to fuel supply chain issues caused by the COVID-19 pandemic, the war in Ukraine and supply shortages, but it's OPEC's latest decision to cut oil production will keep prices high now," Mr Ford says. "Demand for oil has actually been dropping off, so this decision is bound to have some bite and push up prices for us.
"We know that the crude price will climb, but it's worth pointing out that this price has eased over the past week."
Mr Ford says there are many ways Australians can track down cheaper fuel prices.
"Using apps like Compare the Market's Simples Fuel App is an easy way to compare fuel prices in your area and look for a better price near you," Mr Ford says. "It's a no-brainer if driving a few minutes down the road could help you save significantly,
"We encourage motorists to see what petrol deals are on offer with their local supermarket and if their roadside assistance program offers any fuel discounts with certain retailers.
"From discounts on shopping dockets to savings with rewards programs and apps, you may be able to secure a bigger saving."
Similarly, changing some of your driving habits may help you get more bang for your buck when you fill up the tank.
"Things like accelerating quickly uses more fuel over time, while a heavier load may reduce your car's fuel efficiency," Mr Ford says. "Blasting the air conditioning can chew through your fuel quicker, while lower air pressure in your tyres can increase your overall petrol consumption."
For more information, please contact:
Chris Ford | 0411 560 116 | [email protected]  
Phillip Portman | 0437 384 471 | [email protected]
Compare the Market is a comparison service that takes the hard work out of shopping around. We make it Simples for Australians to quickly and easily compare and buy insurance, energy, travel and personal finance products from a range of providers. Our easy-to-use comparison tool helps you look for a range of products that may suit your needs and benefit your back pocket.
Did you find this article interesting or helpful?